Pediatric Health Experts Warn Rise in Child Roadway Deaths Highlight Need for Safer Pedestrian Environments
June 28, 2023
By: Stephanie Yanovich
The American Academy of Pediatrics (AAP) is calling for widespread roadway improvements to provide a safer environment for young pedestrians, following a rise in deaths among teens and young children while walking or riding their bikes, which health experts have described as a public health problem.
The group issued a policy statement this month, outlining the steps that communities should take to improve child roadway safety, and help address the recent surge in pedestrian car accident deaths involving people under 19.
The AAP indicates this can be done through improved community infrastructure, local awareness programs, and stronger legislation.
Child Roadway Deaths Increasing
Recent data shows that pedestrian roadway deaths have increased in recent years, especially among children. A report published in Pediatrics accompanying the statement indicated youth pedestrian roadway deaths are at their highest since 2013.
Pediatric health experts point to several factors for this increase, including higher speed patterns in residential areas, more distracted driving due to smart phones, and the popularity of large frame, high front end vehicles like SUVs that increase the risk of head and upper body injuries in cyclist and pedestrian accidents.
Prior research indicates that SUV crashes with pedestrians and cyclists are especially dangerous among children, due to the increased blunt force of impact compared to smaller passenger vehicles. Recent data suggests SUV drivers who speed over posted limits in residential areas and illegally pass stopped school buses pose especially high risks to child pedestrians.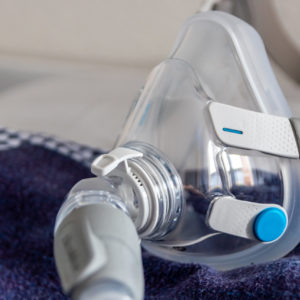 Did You Know?
Millions of Philips CPAP Machines Recalled
Philips DreamStation, CPAP and BiPAP machines sold in recent years may pose a risk of cancer, lung damage and other injuries.
Learn More
Minority Children Most at Risk of Fatal Pedestrian Crash Injuries
In this latest report, AAP officials analyzed roadway crash data from the CDC, NHTSA, and other federal agencies. Their analysis focused on data from 2013 to 2020.
Officials determined that in 2020, there were 235 pedestrian deaths in traffic accidents involving individuals aged 0 to 14 years old, while 81 pedestrian deaths occurred among teens aged 15 to 19. Those figures are the highest of the study period, and represent an 11% increase in youth traffic deaths since 2013, researchers determined.
Overall, evening hours from 6:00 pm to 9:00 pm are riskiest for child pedestrians, with 64% of youth pedestrian fatalities occurring during that time, the findings indicate. Most child pedestrian fatalities occurred mid-block in residential neighborhoods, rather than at high volume intersections. Alcohol impaired drivers were involved in 22% of child pedestrian deaths analyzed.
The data also showed a racial disparity in child pedestrian deaths. Black and American Indian pedestrians under 19 were nearly twice as likely as white children to sustain a fatal crash injury. Hispanic pedestrians under 19 were 1.2 times more likely than white children to be killed in a roadway crash.
Pediatric Experts Label Child Pedestrian Deaths a Public Health Issue
In its policy statement, the AAP indicates child pedestrian deaths should be considered a public health problem, and points to various national trends and factors contributing to the issue.
AAP officials theorize that recent public health campaigns promoting walking and cycling may have reversed trends of sedentary child activity, resulting in a corresponding rise in vulnerable young pedestrians.
AAP experts also note that large frame vehicles like SUVs, vans, and light trucks now represent the majority of new vehicles on the market, and are heavier, stiffer, and more blunt than smaller passenger vehicles. As a result, they are two to three times more likely to cause a fatal pedestrian injury in a crash, especially among children who often sustain significant vehicle impacts,  experts warn.
Additionally, AAP officials say that common neighborhood environmental features are not pedestrian friendly, especially in minority communities, which historically lack safety infrastructure like crosswalks, sidewalks, controlled intersections, and stop lights.
The AAP recommends what it calls a "Vision Zero" approach, which has already been implemented in 45 cities. It focuses on child pedestrian deaths as a public health issue requiring community and government involvement, rather than individual measures.
Among the AAP recommendations for a successful "Vision Zero" strategy are:
Advocate for legislation that addresses environmental and urban design factors to increase pedestrian safety.
Work with local, state and federal officials on adopting policies and programs to educate pedestrians and drivers.
Support legislation to reduce speed limits in urban areas, including area-wide 20 mph zones, and to permit photo speed limit enforcement in critical areas, including school zones.
Develop laws that encourage or require adoption of safety technology in new vehicles, including self-driving cars.
Support developing safe routes to school.
Promote walking as an alternative to motorized transportation.
Advocate for pedestrian infrastructure when communities consider how to repurpose urban space and roadway lanes.
Support research to further understand and test interventions for pedestrian education. For instance, drivers and pedestrians can be distracted while using cell phones, and changing individual behaviors is one factor in reducing injuries and death.
Develop robust surveillance systems to collect data to identify high-risk locations for child pedestrian injury.
"We know that active transportation, like walking or biking, is good for kids and it's good for the environment," said Dr. Brian D. Johnston, co-author of the AAP report. "As children grow older, they will be able to be more independent. Each of us can help keep children safe by paying attention to the people around us and by promoting safer environments that benefit all of us."
"*" indicates required fields