Coppertone Sunscreen Settlement Reached for $2.3M To Resolve Class Action Lawsuit Over Benzene Contamination
September 09, 2022
By: Russell Maas
The manufacturers of Coppertone sunscreen products have reached an agreement to pay $2.3 million into a settlement fund for individuals exposed to benzene from aersol spray products, which can cause cancer and blood disorders.
The Coppertone Sunscreen settlement agreement will resolve a class action lawsuit which alleges Beiersdorf, Inc. and Bayer Healthcare, LLC failed to properly test their products for benzene, which was detected in twelve different lines of sunscreen sprays advertised for adults and children.
The litigation emerged after the FDA announced a Coppertone sunscreen recall in September 2021, when unsafe levels of benzene were found, which could cause serious long-term health risks.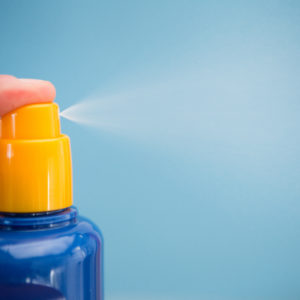 Benzene is an industrial chemical that has long been linked to fatal forms of leukemia and other cancers. The FDA considers it a solvent which should not be used in drug products, if avoidable. However, if benzene is not avoidable, it should be restricted to 2 parts per million (ppm), FDA regulations state.
Coppertone Sunscreen Lawsuit Over Benzene Risks
The Coppertone lawsuit which led to this settlement was originally brought by Almany Ismael Bangoura in the U.S. District Court Eastern District of New York on January 18, raising allegations that Beiersdorf, Inc. and Bayer Healthcare, LLC made false and misleading marketing claims that the products were safe for human use to persuade customers into purchasing their sunscreen products.
As a result of the benzene contamination and false and misleading advertising, plaintiff's claimed that the products they purchased had no value, and they would not have purchased the products if they were sufficiently warned of the benzene exposure. The lawsuit further states the manufacturer failed to properly screen its final products for harmful toxins and contaminants.
The companies have agreed to settle the class action lawsuit for a maximum amount of $2.3 million. According to the terms of the agreement, any person who purchased one of the following Coppertone spray sunscreen products before August 2, 2022 may be entitled to benefits from the settlement agreement;
Pure & Simple SPF 50
Pure & Simple Kids SPF 50
Pure & Simple Baby SPF 50
Sport Mineral SPF 50
Sport SPF 50
Sport SPF 30
Sport SPF 15
Complete SPF 50
Complete SPF 30
Glow Shimmer SPF 50
Glow Shimmer SPF 30
Kids SPF 50
While the terms of the agreement have been tentatively accepted by the court, a Final Approval Hearing is scheduled to be held on January 5, 2023. Claimants will have until November 7, 2022 to submit a valid claim to receive settlement benefits.
Other Sunscreen Lawsuit Settlements
Multiple class action and individual sunscreen lawsuits have been filed by consumers across the nation over the past few years, after the the on-line pharmacy Valisure issued a warning in May 2021, indicating that internal testing confirmed benzene was in 78 sunscreen and after-sun care products from their inventory. More than a quarter of the sunscreen benzene levels exceeded 2 ppm; the level at which the FDA considers the chemical to pose a safety concern.
Johnson & Johnson has faced a number of a number of sunscreen cancer lawsuits brought on behalf of consumers who developed various forms of blood cancers following regular use of recalled Neutrogena or Aveeno products, including Acute Myeloid Leukema (AML), Chronic Myelogenous Leukemia (CML), Acute Lymphocytic Leukemia (ALL), Chronic Lymphocytic Leukemia (CLL), Hairy Cell Leukemia (HCL), Non-Hodgkin's Lymphoma, Multiple Myeloma, Myelodysplastic Syndrome (MDL), Myelofibrosis and Myeloid Metaplasia, Aplastic Anemia and Thrombocytopenic Purpura.
In a court order issued in March, U.S. District Judge Raag Singhal granted preliminary approval of a Neutrogena and Aveeno sunscreen class action settlement, which provided full cash refunds for those with recalled aerosol spray products. It would also provide up to $1.75 million in vouchers for consumers who bought non-aerosol Neutrogena and Aveeno products which were not recalled.
"*" indicates required fields