Increased FDA Enforcement Having Little Effect on Teen Vaping: Study
August 22, 2023
By: Martha Garcia
After regulators imposed new restrictions on e-cigarette products to address the teen vaping and nicotine epidemic in the U.S., the findings of a new study suggest that teens continued to vape, but just found different flavor device combinations that were not included in the prior bans.
The U.S. Food and Drug Administration (FDA) made enforcement of flavored e-cigarette devices a priority in February 2020, which led to bans on many of the most popular products, which had been widely marketed towards teens and young adults over the past decade, including promotion of fruity flavors that appealed to non-smokers.
A study published this month in the journal JAMA Network Open looks at how those enforcement efforts impacted youth vaping habits.
Researchers conducted a nationally representative cohort, the Population Assessment of Tobacco and Health, which used data from more than 8,800 teens who participated in the National Youth Tobacco Survey. The study focused on whether vaping habits among the nation's teens changed after the FDA and the U.S. Center for Tobacco Products (CTP) initiated bans on some vaping devices.
Youth Reactions to Flavored E-Cigarette Bans
In 2020, The CTP banned sweet-flavored cartridge-based vaping products and nontobacco flavored cartridge products. However, the ban did not include tobacco flavor or menthol flavor cartridge products.
According to the new findings, there was no difference in e-cigarette use before the ban and after the ban. Roughly 84% of teens who vaped sweet or candy-like flavored cartridge e-cigarettes in 2019 still used e-cigarettes in 2021, but used different devices, including disposable vape pens.
In some ways use expanded, with nearly 7% of teens who were not using e-cigarettes in 2019 reporting using them by 2021. Research indicates one-in-five high school students now vape.
E-cigarettes have become the most popular method of tobacco use among teens. Other studies warn teens who vape are also more likely to binge drink and smoke weed.
Among teens who started vaping during the time period after the ban, 77% began vaping with a combination other than sweet cartridges, including sweet-flavored disposable vape pens, which were not included in the ban due to a regulatory loophole.
Overall, 53% of teens who still vaped in 2021, or began vaping by that time, used sweet-flavored disposable e-cigarettes, and 11% used flavored cartridges.
"The results of this longitudinal cohort study of youth in the U.S. suggest that most youth who initiated or continued e-cigarette use in 2021 used flavor/device combinations that were excluded from CTP's enforcement priorities," researchers wrote. "Restrictions and enforcement efforts that only cover a subset of products may be ineffective at preventing youth flavored e-cigarette use."
JUUL Vaping Ban Still Not in Place
The JUUL brand is largely implicated in the increasing vaping habits of the nation's youth. Despite other regulatory actions the FDA took against some vaping devices and flavors, the agency agreed to delay a JUUL ban to allow the brand time to appeal the actions.
However, the new survey concluded no specific brand was used by more than 10% of the teens surveyed. This indicates teens moved from largely using brands like JUUL and others to using any disposable brand that was available for purchase. The study authors emphasize a need for further regulatory and restrictive actions to include products that were part of the initial ban's loophole.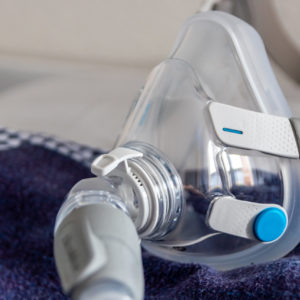 Did You Know?
Millions of Philips CPAP Machines Recalled
Philips DreamStation, CPAP and BiPAP machines sold in recent years may pose a risk of cancer, lung damage and other injuries.
Learn More
Thousands of families and young adults, as well as communities and states, have filed individual and class action JUUL lawsuits, alleging that the company's actions left teens with a life-long nicotine addiction. Claims have also been brought by local school districts, which have been left with increased costs dealing with teen vaping problems in the United States.
On December 6, JUUL Labs announced it had reached a global resolution for 5,000 vaping addiction lawsuits filed against the company in the U.S., involving claims being pursued by about 10,000 plaintiffs. The JUUL settlement is expected to resolve personal injury complaints, class action lawsuits, claims filed by government entities and Native American tribes. The details of the settlement were not released.
The deal also was reached after JUUL agreed to pay a $438.5 million settlement with 34 U.S. states and territories, as well as impose a series of strict requirements that would severely limit the ability of the company to market and sell its vaping devices to teens.
"*" indicates required fields