FDA May Propose Menthol Cigarette Ban This Spring, Officials Warn
February 07, 2022
By: Martha Garcia
The U.S. appears to be one step closer to bans on menthol flavored cigarettes and cigars, according to a recent announcement by federal regulators.
In a FDA Voices blog post published on January 27, Mitch Zeller, director of the Center for Tobacco Products, indicated the agency was close to issuing a ban on menthol cigarettes and all flavors of cigars, including menthol flavors. Zeller said that if the step was taken, a proposed ruling would be issued this Spring.
The FDA first announced its plans to ban menthol cigarettes in April 2021, as part of an ongoing effort to reduce tobacco-related disease and deaths in the United States.
While federal regulators were poised to respond to a citizen petition for a menthol cigarette ban last year, a ruling has yet to be made and has been years in the making.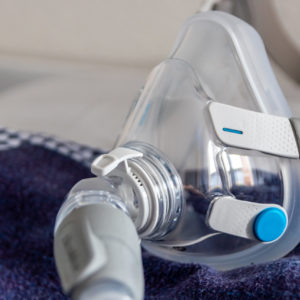 Did You Know?
Millions of Philips CPAP Machines Recalled
Philips DreamStation, CPAP and BiPAP machines sold in recent years may pose a risk of cancer, lung damage and other injuries.
Learn More
FDA officials indicate that menthol flavoring increases the appeal of tobacco products, help hook new smokers, and further the habits of young smokers and e-cigarette users. Cigarettes with a menthol flavor can be more addictive than non-menthol cigarettes. They can also be harder to quit.
Each year half a million people in the US die early from tobacco-related disease. The FDA said it remains committed to reducing the appeal of cigarettes and cigars and that the bans will have an extraordinary public health impact. There are more than 18.6 million current smokers of menthol cigarettes.
According to the blog post, the FDA plans to move forward with two proposed tobacco product standards prohibiting menthol in cigarettes and prohibiting all flavors, including menthol, in cigars.
"This includes striving to advance health equity by taking targeted steps to prevent youth from starting to smoke, helping more current smokers to quit for good, and addressing tobacco-related health disparities experienced by communities including, but not limited to, certain racial and ethnic populations, low-income populations, and LGBTQ+ individuals," Zeller said.
Research published in 2021 indicated more than 10 million Americans began smoking because of flavored tobacco products, namely menthol cigarettes. More so, some populations have been targeted and disproportionately impacted by menthol tobacco use.
Menthol cigarettes gained popularity in the 1950s, especially in African American communities and young adults. Over the last 55 years adult smoking rates declined from 43% to 14%, but the decrease has not been experienced equally across all populations.
Among current smokers of menthol cigarettes, 85% are Black, and only about 20% of all white smokers use menthol cigarettes.
Smoking rates of menthol cigarettes declined among white teens from 2011 to 2018, but not among Black or Hispanic teens. Furthermore, in 2020 Black high school students reported smoking cigars within the past 30 days at levels twice as much as white high school students.
FDA officials say one of the most important ways to address inequities among smoking use is to enact these two new bans. Flavors, like fruit and menthol, play a key role in getting teens and adults to start vaping and later start smoking in the first place and to become addicted in the long run.
Once enacted from a proposed rule to a final rule, the standard would impact manufacturers, distributors, wholesalers, importers, and retailers; but would not include action against individual consumer possession or use.
One modeling study the FDA used found that prohibiting menthol in cigarettes and cigars could prevent 650,000 premature tobacco related deaths and reduce life-years lost by 11 million over 40 years.
Other research has linked using e-cigarettes, like JUUL, to an increased risk of smoking traditional cigarettes. One study indicated JUUL vapes are as addictive as Marlboro cigarettes and they were intentionally formulated that way to addict young users.
There are nearly 700 lawsuits filed against JUUL nationwide, claiming charges of addiction and false and misleading advertisement.
The FDA hopes the product standards will help save hundreds of thousands of lives with a focus racial, ethnic, LGBTQ+, and low-income populations. Furthermore, the agency ensures support for smokers trying to quit will be available regardless. Visit smokefree.gov or call 1-800-QUIT-NOW to learn about quitting programs in your state.
"*" indicates required fields