First Bellwether Trial For Nexium Lawsuit Rescheduled To Begin June 5, 2023
March 03, 2023
By: Irvin Jackson
A highly anticipated bellwether trial set to begin this week, which will be the first Nexium lawsuit over kidney damage warnings to go before a jury in the U.S., has been postponed once again amid recent settlement discussions, and is now set to begin on June 5, 2023.
The first Nexium bellwether trial involves a complaint filed by James Rieder, who developed chronic kidney disease after using the drug for nearly five years, raising allegations that the heartburn drug makers failed to adequately warn about the potential side effects following long-term use.
The case is one of more than 13,000 lawsuits over proton pump inhibitors, which are a popular class of acid reflex and heartburn drugs, which includes Nexium, Prilosec, Protonix, Prevacid and others.
Over the past few decades, the drugs have been widely used by millions of Americans, believing they carry few, if any, serious serious side effects. However, plaintiffs allege that they have been left with acute kidney injury, chronic kidney disease, end-stage renal failure and other side effects from Nexium, Prilosec and other PPI medications, indicating that the problems could have been avoided if proper safety information had been disclosed to users and the medical community.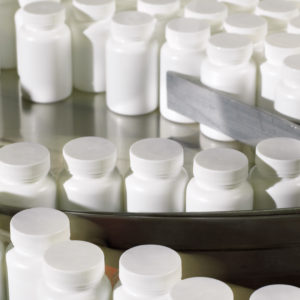 Given common questions of fact and law raised in complaints brought throughout the federal court system, the lawsuits have been centralized before U.S. District Judge Claire C. Cecchi in New Jersey since late 2019, as part of an MDL or multi-district litigation.
Nexium Lawsuit Bellwether Trials
Following coordinated discovery into common issues that impact all of the cases, Judge Cecchi established a "bellwether" program where a small group of lawsuits that are representative of issues that will be raised throughout the claims, have gone through case-specific discovery and been prepared for a series of early trial dates.
The first Nexium bellwether trial was previously expected to go before a jury beginning on November 14, but the start of that case was previously delayed until this month, while the parties continued Nexium settlement talks in hopes of resolving the litigation.
Earlier this month, Judge Cecchi issued a case management order (PDF) setting the trial to begin on June 5, 2023. The order also rescheduled two other Nexium lawsuit bellwether trials set to begin after the Rieder case.
The second trial will involve a claim brought by David P. Foster, which was filed in 2017, alleging that he suffered chronic kidney disease and kidney failure due to the side effects of Nexium. Foster has since died, and his case is being presented by Angel Marie Lee, the administrator for his estate. That case is now scheduled to go before a jury on July 17, 2023.
On February 23, the judge issued another case management order (PDF) detailing the schedule to prepare the Foster case for trial.
The third bellwether trial is scheduled to begin on September 18, 2023, involving claims brought by Kevin Bales, who took Nexium, Prevacid and Prilosec, and indicates he suffered acute kidney injury, chronic kidney disease and end stage renal disease as a result. A case management order (PDF) was also released on February 24, detailing key dates in getting that case ready for trial as well.
March 2023 Nexium Lawsuit Settlement Update
The trials come after Nexium settlement efforts late last year, with a series of mediations involving a Special Master. While the outcome of those talks have not been publicly disclosed, it is believed the original delay in Reid's trial was to give parties more time to determine whether any global settlement or resolution could be reached to resolve a large number of cases before trials began.
However, Judge Cecchi would only say that the latest delay was in "recognition of continuing pretrial proceedings, and in the interests of justice," according to the new case management order.
Following the initial bellwether trials, Judge Cecchi has also had the parties select a second group of 20 cases that are being prepared for a second group of bellwether trials, and two large waves of 100 lawsuits each were selected for case-specific discovery in April 2022.
If a settlement is not reached before June 5, the first Nexium kidney damage bellwether trial is expected to help the parties gauge how juries may respond to certain evidence and testimony that will be repeated throughout the litigation. However, following the subsequent trials later this year, if the parties still have not made progress settling claims, Judge Cecchi may start remanding individual cases back to U.S. District Courts nationwide for individual trials.
"*" indicates required fields