Florida Chinese Drywall Complaints Lead to Call for Federal Help
April 06, 2009
By: AboutLawsuits
Florida Governor Charlie Crist requested Federal assistance with the Chinese drywall problems that will impact thousands of homeowners in his state, asking for access to the resources of the Environmental Protection Agency (EPA) and Centers for Disease Control and Prevention (CDC) to help assess this growing federal health issue.
With a boom in home construction between 2004 and 2007, drywall manufactured in China was imported into the United States to help keep up with demand and was used in an estimated 30,000 Florida homes and as many as 300,000 homes nationwide.
The Chinese drywall has been found to contain high levels of sulfur compounds, which have started to emit strong smells similar to that of a rotten egg, corroded copper and electrical wiring in homes and caused health concerns for homeowners in locations with high humidity.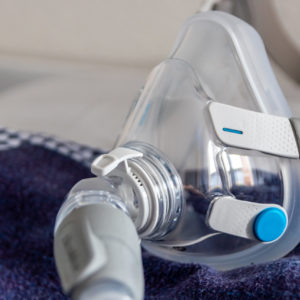 Did You Know?
Millions of Philips CPAP Machines Recalled
Philips DreamStation, CPAP and BiPAP machines sold in recent years may pose a risk of cancer, lung damage and other injuries.
Learn More
According to a letter sent to the EPA and CDC on April 3, 2009, Governor Crist requested assistance from the federal agencies in developing and implementing testing strategies in homes throughout South Florida that have experienced severe copper corrosion.
A preliminary assessment of 12 homes by the Florida Department of Health State Toxicologist and Indoor Air Programs Coordinator confirmed the presence of sulfur compounds in the drywall which could cause the type of corrosion found and pose a health hazard at sufficient concentrations.
"Until mid March 2009, the problems associated with Chinese drywall had only been documented in Florida to any appreciable degree," wrote Gov. Crist. "Recent reports from Louisiana, Virginia and North Carolina have demonstrated this is a multi-state issue directly connected with the importation of a foreign-made product."
Governor Crist indicated that a thorough and robust assessment of the Chinese drywall complaints in Florida will allow officials to determine whether a health advisory is warranted. Therefore, he has asked for access to Federal resources to assess the human health exposures in the impacted homes.
Many homeowners have filed Florida drywall lawsuits against the manufacturers, exporters, suppliers and builders who failed to detect the dangerous materials used in the drywall. In addition to the health problems that may be caused by the drywall, impacted homeowners will be required to have every piece of defective drywall stripped from their home and will suffer devastating financial damages.
Last week, bills were introduced in the U.S. House and Senate seeking to impose a Chinese drywall recall and calling for the U.S. Consumer Product Safety Commission (CPSC), the National Institute for Standards and Technology and the Environmental Protection Agency to jointly study the import of drywall from China for home-construction purposes in the United States.
U.S. Senator Bill Nelson (D-Fla.) plans to visit a home in Cape Coral, Florida today to hold a press conference at the home of Sonny and Joyce Dowdy to raise awareness of the problems. The Dowdys have complained of Chinese drywall that has caused them to go through three air conditioners in one year and they have suffered from various health issues.
kelly

October 21, 2010 at 1:48 pm

we had a great builder did a complete interior demolition down to the stud, relocated us for six months, moved us back in, guess what we walk in the house and immediately get congested, still have nose bleeds do your home work, this is reall bad, much worse than government is letting you know

Clara

August 7, 2010 at 5:00 pm

How can I figure out the cost of replacing the defective drywall from a house I will like to buy, and I will like to know also if the Goverment is helping with the replacement cost. Thanks

Heidi

July 17, 2009 at 8:36 pm

In middle of short sale lost buyers to sulphuric smell. Did inspection and found Chinese drywall.
"*" indicates required fields