Expert Testimony Excluded on Link Between Gadolinium MRI Contrast Agents and Health Problems Claimed in Lawsuits
August 14, 2019
By: Irvin Jackson
A federal judge has decided to exclude plaintiffs' expert testimony in a group of lawsuits filed over gadolinium deposition disease, indicating that scientific opinions linking the debilitating symptoms to gadolinium contained in the MRI contrast dye were not sufficiently reliable to be presented to juries.
Following the publication of several studies in recent years that found evidence that gadolinium from MRI contrast agents may build up in the brain and other organs, a growing number of product liability lawsuits have been filed against manufacturers, involving allegations that inadequate warnings have been provided to consumers and the medical community.
Plaintiffs have claimed a variety of painful and sometimes debilitating symptoms after undergoing an MRI exam, including severe bone and joint pain, thickening of skin and connective tissue, cognitive impairment and other problems increasingly diagnosed as a medical condition now recognized as "gadolinium deposition disease."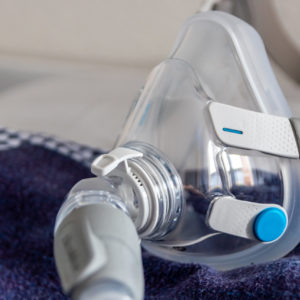 Did You Know?
Millions of Philips CPAP Machines Recalled
Philips DreamStation, CPAP and BiPAP machines sold in recent years may pose a risk of cancer, lung damage and other injuries.
Learn More
In December 2017, the FDA issued a drug safety communication for certain types of contrast agents, providing new information about the risk of gadolinium retention and potential side effects. As a result, manufacturers were required to provide new warnings and information in a Medication Guide, which all patients receiving an MRI contrast dye will be asked to read.
However, the agency noted at the time that the gadolinium retention had not been directly linked to any specific adverse events, other than a severe condition known as nephrogenic systemic fibrosis (NSF), which has been known to occur for years among patients with pre-existing kidney problems who are unable to process the gadolinium-based contrast agent out of their body.
As part of the coordinated pretrial proceedings in a small group of lawsuits pending in the U.S District Court for the District of Arizona, gadolinium manufacturers filed a motion to exclude plaintiffs' expert witnesses, arguing that the testimony and opinions are not sufficiently reliable and based on sound science to allow the cases to proceed to trial.
In an 85 page order (PDF) issued on August 2, U.S. District Judge David G. Campbell granted the motion filed under the federal "Daubert" standard, which would leave plaintiffs without sufficient support to maintain their claims, unless the decision is reversed on appeal.
While the decision has no immediate impact on thousands of similar lawsuits being investigated and pursued for individuals who have experienced problems, Judge Campbell's decision may effectively end the litigation, unless additional scientific evidence emerges in the future.
In the order, Judge Campbell criticized the proposed testimony from plaintiffs' experts for trying to compare gadolinium deposition disease (GDD) with nephrogenic systemic fibrosis (NSF); which causes patients with impaired kidney function to develop a life-threatening condition which can cause tissue in skin and organs to thicken and harden. However, he noted that nobody has determined the cause of NSF, so that it cannot be assumed that the same mechanism causes GDD.
"In fact, uncertainty about the precise mechanism by which GBCAs causes NSF is recognized by many sources," he wrote. "If the precise causes of NSF are not yet understood, one cannot simply conclude that if GBCAs contribute to NSF in renally-impaired patients they must also cause GDD in renally-healthy patients."
As a result of the decision, Judge Campbell has ordered the parties to submit a joint memorandum setting forth their views on what should happen next in the cases. Plaintiffs are expected to appeal the decision.
"*" indicates required fields