Gastric Bypass Surgery May Increase Risk of Drug Addiction, Study Warns
July 24, 2023
By: Martha Garcia
New research suggests that individuals who undergo gastric bypass surgery face an increased risk of developing drug addiction disorders, raising an additional concern about the potential side effects from the weight loss procedure.
Gastric bypass is a surgical procedure that makes the stomach smaller and reroutes the small intestine, so the body will not absorb all the calories from the food you eat. This is often used to address issues of extreme obesity and offers rapid weight loss. However, it has also been linked with a number of long-term health risks that could develop following the surgery.
In a new study published last week in the medical journal Obesity, researchers indicate that individuals who underwent the bariatric surgery faced a 2.5-fold greater risk of non-alcohol substance use disorder, compared to individuals who underwent other types of weight loss procedures.
Gastric Bypass Drug Addiction Risks
Swedish researchers conducted a prospective, controlled study including 2,000 patients who underwent gastric bypass, vertical banded gastroplasty, and gastric banding types of surgery. They were compared to 2,000 control subjects.
Patients who had psychiatric or drug and alcohol problems before surgery were excluded from the study, and all patients were followed for 24 years on average.
According to the findings, rates of drug addiction were higher in the group who underwent gastric bypass compared to the other types of bariatric surgery.
The data indicates substance use disorder rates were 1.6 per 1,000 people for gastric bypass, 0.8 for vertical banded gastroplasty, 1.1 for gastric banding, and 0.6 for control patients. Only gastric bypass surgery was linked with an increased risk of substance use disorders compared to control patients.
"Gastric bypass surgery was associated with increased risk of non-alcohol SUD, and this should be considered in long-term postoperative care," researchers warn.
The most common addictions linked to bariatric surgery were opioid-related addictions, as well as addictions to sedative drugs like Valium or Xanax, hypnotic medications like Lunesta and Ativan, and anxiety drugs like Prozac or Zoloft, as well as other psychoactive substance-related disorders for hallucinogenic drugs, and stimulants.
Patients who underwent gastric bypass surgery faced nearly triple the risk of developing an addiction to substances like Xanax, OxyContin, hallucinogens, or other substances.
Researchers determined the rate of addiction disorders might be higher since the study only picked up diagnoses from the Swedish National Patient Register, which doesn't include substance use events from primary care doctors; meaning less severe cases that did not require hospital stays were not counted.
Weight Loss Surgery Complications
Prior research has linked bariatric surgery to a number of health risks, including an increased risk of diarrhea and stomach problems, as well as more complications after surgery and an increased risk of needing to be readmitted to the hospital.
One study indicated gastric bypass was more effective than other forms of bariatric surgery, but it also carried more risks, including a higher rate of venous thrombosis and a higher risk of death.
Previous studies have also led to similar conclusions that gastric bypass surgery recipients are more likely to suffer from drug and alcohol addictions. They also face an increased risk of suicide.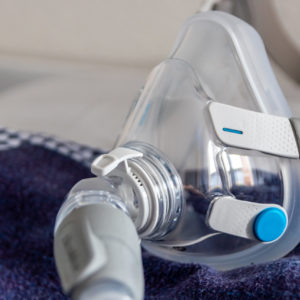 Did You Know?
Millions of Philips CPAP Machines Recalled
Philips DreamStation, CPAP and BiPAP machines sold in recent years may pose a risk of cancer, lung damage and other injuries.
Learn More
Researchers said the findings of the new study underscore recommendations from the American Society for Metabolic and Bariatric Surgery, which call for doctors to conduct comprehensive evaluations before and after surgery, which includes an assessment of behavioral health, as well as physical health.
Researchers hypothesize there may be different mechanisms at work. Two potential avenues include altered pharmacokinetics for substances that are taken orally after surgery, like opioids, or addiction transfer, with patients substituting substances like alcohol or drugs in place of food in the brain reward processing.
The researchers determined that prospective patients should be fully warned of the risks for both substance and alcohol abuse disorders before undergoing bariatric surgery of any kind.
"*" indicates required fields