FDA Questioned About Plans To Investigate GSK For Hiding Cancer Risk from Zantac
March 08, 2023
By: Irvin Jackson
Following news reports last month suggesting GlaxoSmithKline knew for decades about the cancer risk from Zantac, a recalled heartburn drug, a lawmaker is asking federal drug regulators what their plans are to investigate the pharmaceutical company's actions.
According to a report by Bloomberg News, U.S. Representative Rose DeLauro, ranking member of the House Appropriations Committee, wrote a letter to U.S. Food and Drug Administration (FDA) Commissioner Robert Califf on Tuesday, asking for an information about how the agency plans to investigate GlaxoSmithKline's failure to report known Zantac cancer risks and how it will hold the company responsible for its actions.
The letter, which has not yet been publicly released, came in the wake of a prior Bloomberg News report last month, which indicated scientists working with the drug maker suspected ranitidine, the active ingredient in Zantac, posed a potential cancer risk since the drug was first developed in the late 1970s and released onto the market in the early 1980s.
While the risk concerned investigators at the FDA at the time, Bloomberg indicates the manufacturer failed to share critical study data, which may have raised even more health concerns about the potential Zantac side effects.
Zantac Cancer Risks
Zantac (ranitidine) was used by millions of Americans for treatment of heartburn and acid reflux, before it was removed from the market in 2020, following a discovery that the active pharmaceutical ingredient is inherently unstable, and produces high levels of the chemical byproduct N-Nitrosodimethylamine (NDMA), which is a potent human carcinogen.
GlaxoSmithKline, Boehringer Ingelheim, Pfizer, Sanofi and various other manufacturers, distributors and retailers involved in the sale of brand name or generic ranitidine pills have faced more than 100,000 Zantac lawsuits brought by former users who indicate they have been diagnosed with bladder cancer, esophageal cancer, liver cancer, pancreatic cancer, stomach cancer or other injuries, as NDMA moved through their body.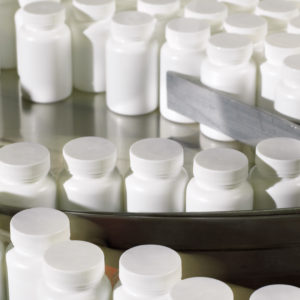 An analysis of court records revealed that one cancer researcher working for the U.S. government, William Lijinsky, determined that nitrosamines could form in the stomach as early as 1969, when ranitidine was still in development. He warned that certain foods and drugs might become cancer-causing agents due to the body's natural processes.
Shortly after Zantac was introduced, a report from a pharmaceutical analyst at a British investment firm warned investors that ranitidine could become cancer-causing nitrosamines due to the body's natural processes.
DeLauro's letter notes that GlaxoSmithKline continued to profit from the drug for years knowing it could potentially cause cancer, failed to warn patients and the medical community, and went as far as attempting to discredit evidence showing the cancer risks the company already knew about.
The independent testing lab Valisure was the first to raise public concerns about the presence of cancer causing NDMA in Zantac, filing an FDA recall petition in late 2019. DeLauro represents the Connecticut district where Valisure is located, and her letter reportedly indicates she plans to introduce legislation that would expand the FDA's power to force manufacturers to issue drug recalls for dangerous products.
DeLauro's letter seeks to ensure the FDA will investigate GlaxoSmithKline's actions and hold the company accountable for any wrongdoing. She did not give the agency a deadline to respond to the letter, but FDA officials told Bloomberg News they have received DeLauro's letter and plan to respond promptly.
Zantac MDL Lawsuits Dismissed
Given common questions of fact and law raised in cancer lawsuits over Zantac brought throughout the federal court system, the federal litigation was centralized before Judge Robin L. Rosenberg in the Southern District of Florida, for coordinated discovery and pretrial proceedings. However, thousands of claims have also been filed in various state courts nationwide, including California, Delaware and other venues.
Following several years of discovery and pretrial proceedings, Judge Rosenberg issued an unexpected ruling in December 2022, determining that all of the plaintiffs' expert witnesses were excluded from testifying at trial under the federal standards for admissibility of causation evidence, which left federal plaintiffs without any means of proving the recalled Zantac pills caused their cancer.
As a result of the ruling, all Zantac lawsuits pending in the federal court system have been dismissed, and plaintiffs have initiated a lengthy appeals process to challenge the ruling.
The federal court ruling did not result in the dismissal of claims pending in various different state courts, each of which follows variations on the standards for expert testimony to be admissible and presented to juries.
March 2023 Zantac Lawsuit Update
There are an estimated 50,000 Zantac lawsuits still pending in state courts nationwide, with the first cases expected to before juries in various different venues throughout 2023.
Several California state court Zantac trials are expected to begin later this year, with cases previously scheduled to go before juries on May 1, 2023, August 7, 2023 and October 23, 2023.
These trials will be closely watched by parties involved in the litigation, and may provide a "bellwether" to help gauge how juries will respond to certain evidence and testimony that will be repeated throughout the remaining state court cases.
If plaintiffs can establish that they can succeed with their claims before state juries, it will increase pressure on the drug makers to negotiate Zantac settlements, including potential resolutions for claims that are pending on appeal and may later be reinstated and returned back to the trial court if the MDL judge's controversial decision to exclude plaintiffs' expert testimony is reversed.
"*" indicates required fields