CPSC Warns Consumers to Stop Using Gorsetle Infant Loungers Due to Suffocation and Fall Risks
June 30, 2023
By: Katherine McDaniel
As federal safety officials continue to identify serious risks associated with certain infant products, which have been linked to a risk of suffocation and death, parents are being urged to stop using Gorsetle loungers, because they do not comply with product safety standards and pose serious danger to infants.
The U.S. Consumer Product Safety Commission (CPSC) issued a Gorsetle infant lounger warning on June 29, indicating the loungers were manufactured without a stand, creating an unsafe and hazardous sleeping environment, in which an infant can roll over and suffocate, or fall out of the lounger.
Despite the suffocation and fall risks the loungers pose to infants, a Gorsetle infant lounger recall has yet to be announced, as the manufacturer, Gorsetle, has not cooperated with the CPSC and has not provided consumers with a remedy.
In addition to the immediate safety concerns, officials indicate the infant loungers do not meet the necessary marking, labeling or instructional requirements for infant sleep products, and violate the federal "Infant Sleep Products Rule," which pertains to sleep products produced after June 23, 2022.
The infant sleep loungers lack labels, which may make it difficult to identify the products. However, the CPSC indicates they were manufactured in three different printed fabric patterns, including Crown, Jungle Animal, and Little Elephant.
The loungers were sold exclusively on www.amazon.com for approximately $60, and were advertised as "GORSETLE Baby Loungers," and "Portable Infant Floor Seat Ultra Soft," while the loungers printed in the "Crown" fabric pattern were advertised as "Breathable Newborn Lounger Baby Registry Essential Gift for Travel and Tummy Time."
Consumers should stop using their Gorsetle infant loungers, cut the fabric to prevent further use, and immediately dispose of the baby pillow, according to the CPSC. Any incidents related to product injuries or defects should be reported to the CPSC at www.SaferProducts.gov.
Infant Sleep Lounger Recalls
Over the last several years, federal safety officials have issued multiple product recalls and warnings for similar infant sleep products, following reports of babies rolling over and falling off the loungers, or suffocating and dying after becoming trapped against the pillow's fabric.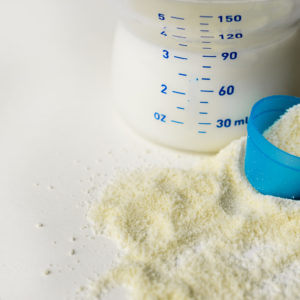 A massive Boppy newborn lounger recall was issued in September 2021 over suffocation hazards, impacting over 3.3 million products. The Boppy recall was announced following at least eight reports of infant fatalities which occurred as a result of the infant rolling over and suffocating after becoming trapped against the fabric of the lounger. Despite the recall, the loungers continued to be distributed through online platforms, including Facebook Marketplace, which resulted in the deaths of the two more babies, bringing the total number of fatalities associated with use of the Boppy loungers to ten.
The CPSC issued a Podster infant lounger warning months later for nearly 200,000 loungers in January 2022, over entrapment and suffocation risks, following at least two infant fatalities that were linked to use of the products. A recall was not issued despite the two infant suffocation deaths, as the manufacturer claimed their products were clearly labeled to warn consumers that the products were not intended to be used as sleep products, and children were not to be left attended while using them.
Officials announced a similar Momaid infant lounger warning earlier this month on June 8, over suffocation and death risks, indicating the loungers did not meet federal product design standards and created a hazardous sleeping environment in which an infant could fall out of the lounger, or suffocate after rolling over. Similar to the Gorsetle loungers, the Momaid loungers did not comply with the minimum side height requirements, product label information, and were also produced without a stand.
The CPSC reminds parents and caregivers that the best and safest sleeping environment for an infant is on a firm, flat surface of a crib, bassinet, or play yard. Infants should only be placed on their backs to sleep, and parents should move them to a firm, flat surface if they fall asleep in an upright or inclined position. Parents and caregivers should also ensure that only a fitted sheet is used in an infant's sleeping environment and any items such as crib bumpers, blankets, or pillows should be promptly removed.
"*" indicates required fields