Hair Relaxer and Perm Cancer Lawsuits Consolidated in Illinois Federal Court for Pretrial Proceedings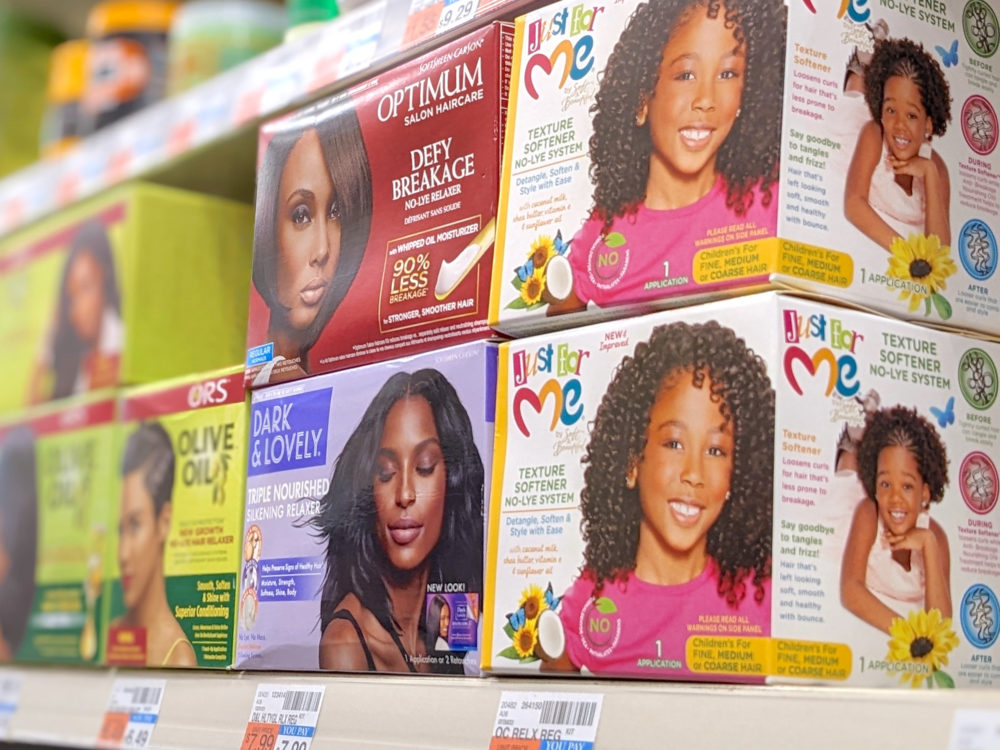 February 07, 2023
By: Irvin Jackson
Given common questions of fact and laws raised in a growing number of hair relaxer and perm lawsuits being filed by women of color diagnosed with cancer, the U.S. Judicial Panel on Multidistrict Litigation (JPML) has decided to centralize and consolidate the cases before one judge for pretrial proceedings.
L'Oreal and other hair relaxer manufacturers face dozens of Dark & Lovely lawsuits, Just for Me lawsuits and other claims alleging exposure to toxic chemicals contained in the hair straighteners and home perms caused uterine cancer, ovarian cancer and other injuries. However, plaintiffs' lawyers indicate they are investigating thousands of additional claims, and the pace of hair relaxer lawsuits filed in 2023 is expected to increase dramatically.
HAIR RELAXER COMPENSATION
The litigation emerged after a study was published the Journal of the National Cancer Institute in October 2022, which found that regular users of chemical straighteners face an increased risk of uterine cancer from hair perms.
According to the findings, the rate of uterine cancer was nearly three times higher for women who used perm products than among those who did not use the relaxers.
Over the months after publication of the study, at least 40 women filed a hair relaxer uterine cancer lawsuit, ovarian cancer lawsuit or claims alleging they developed uterine fibroids following the use of popular perm products like Dark & Lovely, Optimum, Just for Me, ORS Olive Oil, Motions and others.
MDL Established For All Hair Relaxer and Perm Lawsuits
In November, a group of plaintiffs filed a motion calling for all hair relaxer and perm cancer lawsuits to be consolidated before one judge for pretrial proceedings, seeking to establish a federal hair relaxer MDL (multidistrict litigation) in the U.S. District Court for the Northern District of Illinois, where one judge could preside over coordinated discovery and a series of early "bellwether" trials.
Following oral arguments on January 26, the JPML issued a transfer order (PDF) on February 6, agreeing with plaintiffs that the cases should be consolidated. The panel also agreed that the Northern District of Illinois was the appropriate venue, and assigned the cases to Judge Mary M. Rowland for coordinated and consolidated pretrial proceedings.
The defendants, including L'Oreal and other perm manufacturers opposed centralization of the lawsuits, saying there were too many different products with different formulations and different injuries to gain the benefits of coordinated proceedings. However, the JPML disagreed.
"We acknowledge that, to some extent, the claims against the various defendants may turn on facts specific to the defendants and their products, and that in some instances we have been hesitant to centralize litigation against competing defendants that marketed, manufactured, and sold similar products," the JPML wrote. "In the circumstances presented here, however, we conclude that centralization will allow this litigation to be managed most efficiently and will best serve the convenience of the parties, witnesses, and courts."
Size of Litigation Expected to Grow Throughout 2023
The JPML noted in its decision that the litigation has already grown to 53 claims filed in 19 different federal court districts nationwide, with L'Oreal the most commonly named defendant.
As more women learn about the link between their hair relaxer perms and cancer, the size and scope of the litigation is expected to increase dramatically.
In complex product liability cases, where a large number of claims are filed throughout the federal court system by individuals who suffered similar injuries as a result of the same or similar products, it is common for the federal court system to centralize the litigation for pretrial proceedings.
As part of the coordinated management of the litigation, it is expected that Judge Rowland will establish a bellwether process, where small groups of representative injury claims will go through case-specific discovery and be prepared for early trial dates, to help gauge how juries are likely to respond to certain evidence and testimony that will be repeated throughout the litigation. However, if hair relaxer and perm cancer settlements are not reached during the MDL proceedings, each case may later be remanded back to the U.S. District Court where it was originally filed for separate trials.
DIAGNOSED WITH CANCER FROM A HAIR RELAXER OR PERM?
Lawsuits are being pursued by women diagnosed with uterine cancer, endometrial cancer, ovarian cancer and uterine fibroids that resulted in the need for a hysterectomy or myomectomy.
CONTACT A LAWYER
Image Credit: Kelly Heck Photography
---
Find Out If You Qualify for Hair Relaxer Compensation
"*" indicates required fields