FDA Sued For Not Warning of Nexium, Prilosec Health Risks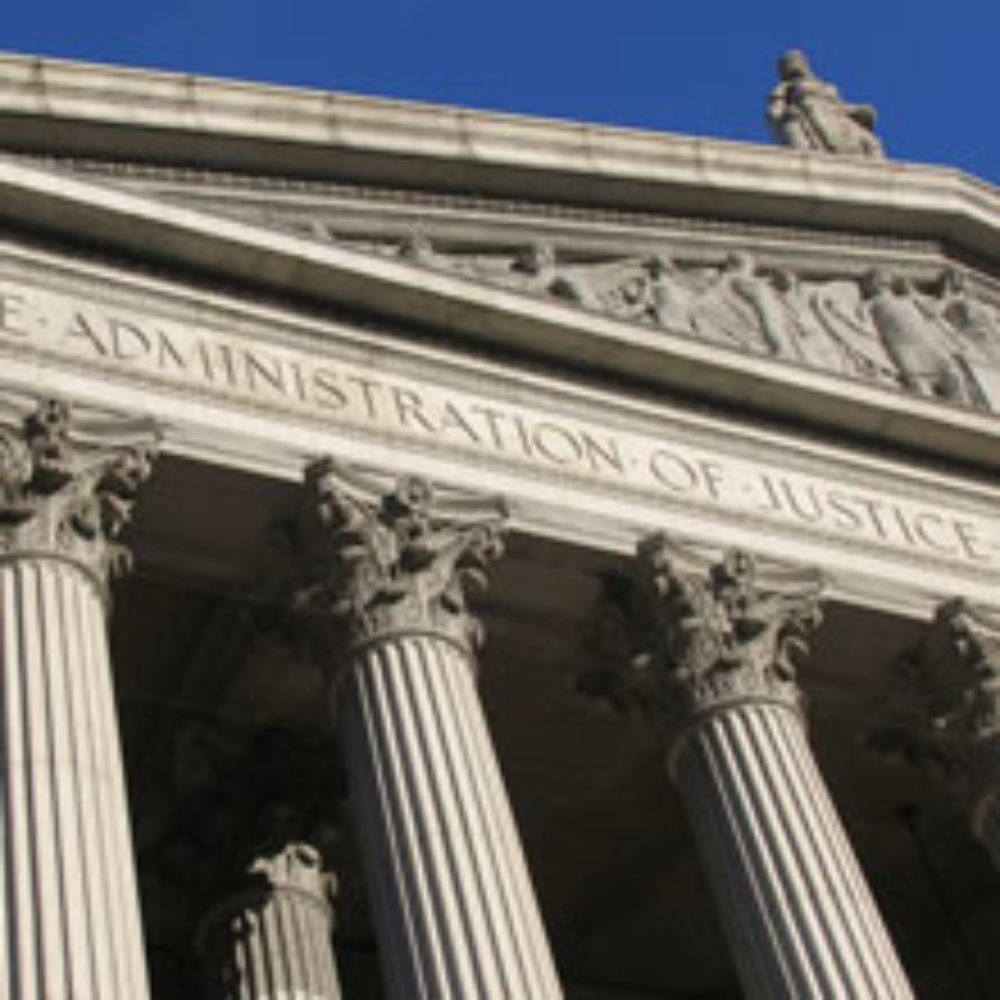 May 01, 2014
By: Irvin Jackson
The prominent consumer watchdog group Public Citizen has filed a lawsuit against the U.S. Food and Drug Administration, seeking to force the agency to add black box warnings to Nexium, Prilosec, and other proton pump inhibitor medications, highlighting potentially serious health risks associated with the popular heart burn drugs.  
In a lawsuit filed in federal court in D.C. on April 30, Public Citizen seeks declaratory and injunctive relief to require the FDA to respond to a petition calling for stronger warnings on the stomach acid reducing drugs. According to the complaint (PDF), the FDA has illegally ignored a Public Citizen petition for more than two and half years.
Proton pump inhibitors (PPIs) reduce the amount of acid in the stomach and are used to treat gastroesophageal reflux disease (GERD), as well as heartburn, ulcers in the stomach and small intestines, as well as inflammation of the esophagus.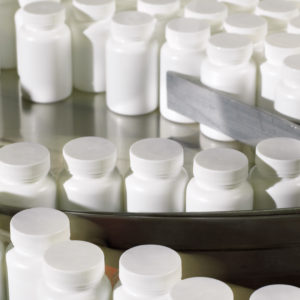 The medications are used by millions of Americans, but Public Citizen indicates that inadequate information is being provided about the potential health risks, which may include infections, bone fractures, increased risk of pneumonia, cardiovascular disease and dependency issues, where patients who stop taking the drug make even more stomach acid than before they started the treatment. This may cause acid reflux symptoms to return even worse than before the medication was used, which Public Citizen indicates is particularly worrisome since a large number of patients are given the medications when they are not even needed in the first place.
Nexium is the most widely used medication from this class, generating an estimated $6 billion in annual sales. Other drugs in this class include Prevacid, Prilosec, Protonix, Zegerid, Aciphex and Vimovo, with many now available in over-the-counter formulations.
The FDA forced the manufacturers of Nexium and all other proton pump inhibitor (PPI) medications to update the warning labels in 2010, adding information about a potential risk of risk of fractures and bone problems associated with use of the medications.
That warning was updated again by the FDA in 2011, indicating that the risk of broken bones from Nexium appears to be linked to high doses of the medication used over long periods of time, which is exactly the kind of prescribing behavior the study found happens far too often.  Over-the-counter versions of the drug did not appear to be affected, according to federal drug regulators.
In August 2011, Public Citizen filed a petition for the drugs to carry the strongest warning possible, a black box warning, alerting users to the risk of a number of side effects as well as a risk of chemical dependency.
Public Citizen indicates that patients who use the drugs for more than a month and then stop taking them suffer from levels of stomach acid that exceed the levels they had before they started PPI treatment. The increased acid often results in patients going back on Nexium, Prilosec or a similar drug to combat the even stronger acid levels, resulting in drug dependence.
About six months after the petition was filed, the FDA issued a warning that PPIs were linked to an increased risk of serious bacterial infection. However, in April 2012, the FDA wrote back to Public Citizen indicating that their request raised complex issues and needed a major review before a decision on the petition could be reached.
"These drugs are habit-forming, dangerous and overprescribed, but the FDA hasn't properly warned consumers," Dr. Sidney Wolfe, founder and senior adviser to Public Citizen's Health Research Group, said in a press release announcing the lawsuit. "The agency has had more than two and a half years to respond to our petition. Meanwhile millions of people are taking these drugs without adequate warnings. The urgency of our petition is that only with these additional, serious warnings, will unnecessary PPI use decrease rather than continually increase."
In addition to Public Citizen's complaint, a number of former users who have suffered bone fractures are now pursuing a Nexium Lawsuit, alleging that AstraZeneca failed to adequately warn about the risks associated with long term use of the heartburn drug.
In December 2012, the U.S. Judicial Panel on Multidistrict Litigation (JPML) established a Nexium bone fracture MDL, consolidating at least 47 injury lawsuits filed in U.S. District Courts throughout the United States.  Many of those complaints also contain a large number of individual plaintiffs.
Sharpn

March 9, 2017 at 9:24 pm

My friend not to the doctor for coughing.he was a very helathy 70 year old man. He was prescribed Prilosec for acid reflux that caused him to cough. He was told to take 4 aday. After a couple of years his acid level was worse. He went in for his annual check up and told his doc about acid reflux. The doctor ordered an upper GI and a colonoscopy. What was to be a routine check up turned into hi[Show More]My friend not to the doctor for coughing.he was a very helathy 70 year old man. He was prescribed Prilosec for acid reflux that caused him to cough. He was told to take 4 aday. After a couple of years his acid level was worse. He went in for his annual check up and told his doc about acid reflux. The doctor ordered an upper GI and a colonoscopy. What was to be a routine check up turned into his worst nightmare. He was told that he had esophageal cancer. Exactly one year later after all the surgeries, chemo, and radiation he was gone. He was told 2 months before his death that his pet scan was clear. No cancer. He continued to worsen. His wife carried him back to his oncologist and then he was told after another pet scan the cancer had spread throughout his entire body even to his brain. This medicine is dangerous and needs to be taken off the market.

Eric

July 20, 2016 at 4:23 am

I have been on omeprazole 20 MG for 2 years. I went in for frequent heartburn and abdominal pain. I had an ultrasound done, and everything was perfectly fine, however I was prescribed the omeprazole. I went in last month for blood work, and I now have severely high cholesterol, and I had elevated liver enzymes. I had another ultrasound that came back with fatty liver disease. I am not over weight [Show More]I have been on omeprazole 20 MG for 2 years. I went in for frequent heartburn and abdominal pain. I had an ultrasound done, and everything was perfectly fine, however I was prescribed the omeprazole. I went in last month for blood work, and I now have severely high cholesterol, and I had elevated liver enzymes. I had another ultrasound that came back with fatty liver disease. I am not over weight I eat healthy, and exercise. I have tried to quit taking the drug, but after just one day off my heart burn is so severe it doesn't matter if I eat a peace of bread with nothing on it my heart burn or reflux is amplified times 10. I am so mad, and upset. I am only 31 with these issues caused by the irresponsible prescribing and labeling of this drug.

Blaine

June 6, 2016 at 2:37 am

I have been taking 80mg a day of omeprazole prescribed to me by my doctor for years I have stage B acid reflux and A is the worst and D is the least severe, gerd, and esophagitis, I had an endoscopy done things have only gotten worse please contact me asap

Thelda

February 17, 2016 at 5:33 pm

I have been on Dr. .prescribed 20 mg per day Prilosec for over 20 years, not because of an ulcer but because I have a hernia at the top of my stomach that doesn't allow the valve at the top of my stomach to close properly and allows acid to backflow into my esophagus at night when I lay down. I recently had an Ablation procedure done and the Dr. prescribed mg per day for 3 months. I was wondering[Show More]I have been on Dr. .prescribed 20 mg per day Prilosec for over 20 years, not because of an ulcer but because I have a hernia at the top of my stomach that doesn't allow the valve at the top of my stomach to close properly and allows acid to backflow into my esophagus at night when I lay down. I recently had an Ablation procedure done and the Dr. prescribed mg per day for 3 months. I was wondering if anyone knew why my Prilosec might have been increased and is there any testing that I should request to insure the medication hasn't caused other problems.

Tammie

October 23, 2015 at 3:54 am

I was put on 40 mg 1 a day in 2002 way before they added that the side effects includes bone loss and fractures. I couldn't stop taking it cause my acid reflux tripled in servity when we tried stopping it. Given my doctor didn't know the side effect of bone loss and fractures he kept me on it..now I am wheel chair bound due to mutiple compression fractures of my spine major bone desinty loss. I h[Show More]I was put on 40 mg 1 a day in 2002 way before they added that the side effects includes bone loss and fractures. I couldn't stop taking it cause my acid reflux tripled in servity when we tried stopping it. Given my doctor didn't know the side effect of bone loss and fractures he kept me on it..now I am wheel chair bound due to mutiple compression fractures of my spine major bone desinty loss. I have reached out to AstraZeneca released medical records to them now they ignore my calls VP Paul Hudson hides don't answer calls nor return them. Don't take this medicine they knew they never intended for it to be taken for just 14 days they lose money..they only care about making money no mater the cost to us
"*" indicates required fields