Hip Fracture Risk from Nexium, Prilosec, Other PPIs Seen Following Short-Term Use Only: Study
March 20, 2018
By: Irvin Jackson
The findings of new research raise more questions about the potential link between the side effects of Nexium, Prilosec and similar heartburn drugs, and the risk of hip fractures. 
In a study published earlier this month in the medical journal Alimentary Pharmacology and Therapeutics (AP&T), researchers indicate that the popular class of medications known as proton pump inhibitors (PPIs) were only associated with an increased risk of hip fractures following short term use.
In 2010, the FDA required the manufacturers of Nexium and similar PPI drugs to update the label warnings to provide information to consumers about the potential bone fracture risks. That warning was updated in 2011, indicating that the risk appeared to be linked to high doses used over a long period of time. However, the findings of this new study appear to question that warning.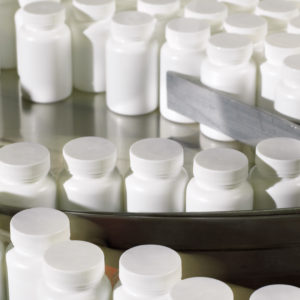 Researchers conducted a nested, case-control study involving nearly 5,000 people with a mean age of 84.1 years old with Alzheimer's disease who suffered hip fractures. They matched those with nearly 20,000 control subjects of the same age and looked for an association between hip fractures and the duration of current PPI use over a 10 year period.
According to the findings, there was only a 12% increased risk of hip fracture with long term use of Nexium, Prilosec, Prevacid and similar drugs, which the researchers did not find statistically significant. However, short term use of less than a year saw that risk increase to 23%.
"The increased risk of hip fracture was evident only in short-term proton pump inhibitor use, but no association was found for long-term or cumulative use," the researchers concluded. "Thus, our findings do not support previous assumptions that long-term proton pump inhibitor use would be associated with an increased risk of hip fractures."
Nexium, Prilosec Side Effects
This new study comes amid increasing concerns about the potential side effects of proton pump inhibitors, after other recent studies found that users may face an increased risk of kidney damage and gastric cancer.
There are now a growing number of Nexium lawsuits, Prilosec lawsuits, Prevacid lawsuits, Protonix lawsuits and claims over other PPIs being pursued as a result of the drug makers' failure to adequately research the long-term risks associated with the medications, or warn about the side effects.
Since the drugs have been aggressively promoted without indication of any serious health risks, many users and doctors assume the medications are safe, and typically continue taking the drugs for long periods of time, without any effort to reduce or stop the need for the medications. Experts now caution that many users continue to take the drugs, even though there may be no real medical need any longer.
In December 2014, the FDA required new warnings for the first time about a form of kidney damage associated with proton pump inhibitors, known as acute interstitial nephritis (AIN), which involves a sudden inflammation of the kidneys, which can lead to more severe problems.
Subsequent studies have highlighted the potential link between Nexium and kidney problems, suggesting that the popular drugs make also cause users to experience acute kidney injury, chronic kidney disease and end-stage kidney failure, often resulting in the need for dialysis treatment or a kidney transplant.
More recently, in December 2017, an independent study identified a potential link between stomach cancer and proton pump inhibitors, finding that the risk increased dramatically the longer the medications were used. As a result, some lawyers are now evaluating whether the evidence may be sufficient to maintain stomach cancer lawsuits for users of Nexium, Prilosec, Protonix, Prevacid, Dexilant or other similar heartburn drugs.
"*" indicates required fields