Hospital Walking Program Kept Some Patients Out of Nursing Homes: Study
June 16, 2023
By: Stephanie Yanovich
New research indicates implementing supervised hospital walking programs reduces the chance of older patients needing to be discharged to a nursing home, suggesting that more healthcare systems need to consider introducing the measure to prevent functional decline.
Researchers with Durham VA Health Care System and Duke University indicate that hospitalized people who are 60 years or older are up to one and half times less likely to be discharged to a nursing facility if they complete a supervised walking program, compared to other elderly hospital patients who don't. The findings were published this month in Annals of Internal Medicine, suggesting that consistent walking activity for older hospital patients can reduce the risk of delirium and falls.
Functional decline during hospitalization may require a patient be discharged to a skilled nursing facility, which provides temporary rehabilitative care, or a nursing home, where residents live permanently. It is well-established that functional decline in nursing facility residents can increase chances of injuries like nursing home falls and nursing home bedsores.
Walking Programs May Keep More Seniors Out of Nursing Homes
In this new study, researchers examined data from 12,863 veterans aged 60 or over, hospitalized for at least two days across eight Veterans Affairs (VA) Hospitals from August 20, 2017 to August 19, 2019. They compared discharge data on hospitalized patients before the standard implementation of a supervised hospital walking program called STRIDE (AssiSTed EaRly MobIlity for HospitalizeD VEterans), versus discharge data for hospitalized patients after the STRIDE program implementation.
Participating hospitals received structured guidelines to help develop and launch their STRIDE programs but were responsible for identifying and training their personnel to assess patients and complete walks. The ratio of patients evaluated pre-STRIDE and post-STRIDE were roughly equal, at 6,722 and 6,141, respectively.
According to the findings, the proportion of VA hospital patients discharged to a skilled nursing facility was higher before the STRIDE program was implemented. Before STRIDE, 13% were discharged to a nursing home, but that number dropped to 8% after STRIDE program implementation.
Researchers concluded that the STRIDE program increased general functional mobility in participating senior patients, and a corresponding decrease in direct discharges to skilled nursing facilities.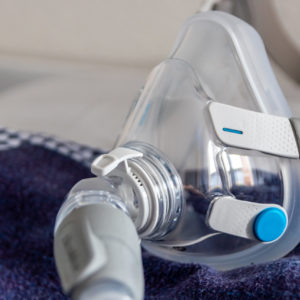 Did You Know?
Millions of Philips CPAP Machines Recalled
Philips DreamStation, CPAP and BiPAP machines sold in recent years may pose a risk of cancer, lung damage and other injuries.
Learn More
Researchers determined that while further research on hospital walking programs is needed to determine their effects on other senior patient risks, like increased length of hospital stay and hospital inpatient falls, more health systems should consider standard supervised walking programs to potentially improve elderly patient functionality overall, and reduce the need for nursing facility care upon discharge.
The walking problems may reduce the number of patients who require nursing home care, either for the long-term or short-term. the researchers concluded.
"Health systems should consider hospital walking programs as a reasonable means to improve quality of care for older adults," the researchers wrote in their conclusion.
In recently years, there have been growing concerns about the quality of nursing home care in the U.S., with chronic understaffing and high mortality rates in many nursing facilities, especially ones under private ownership. Recent data suggests current nursing home rating systems may not accurately reflect these quality of care issues, potentially placing residents at risk.
Additionally, a recent federal investigation found that nursing facilities often rely on inappropriate use of antipsychotics to control senior patients, especially those suffering from delirium or other mental health issues.
"*" indicates required fields