J&J Seeks Talcum Powder Cancer Lawsuit Dismissals After SCOTUS Decision
June 22, 2017
By: Irvin Jackson
Following a recent U.S. Supreme Court decision, which restricts the ability of non-resident plaintiffs to pursue product liability lawsuits in state courts where the manufacturer is not based and the product was not used, Johnson & Johnson is pushing for thousands of talcum powder lawsuits currently pending in St. Louis to be dismissed, and seeking to overturn recent verdicts that total more than $300 million in damages awarded to out-of-state women diagnosed with ovarian cancer. 
For several years, the pharmaceutical giant has faced ongoing litigation in Missouri state court, involving claims brought by women nationwide who allege that side effects of talcum powder exposure caused them to develop ovarian cancer. State rules allow women residing outside of Missouri to pursue claims against Johnson & Johnson in their courts, even though the company is not based there, since the manufacturer does conduct business in the jurisdiction.
Several early bellwether cases have already gone to trial in St. Louis, which were designed to help the parties gauge how juries may respond to certain information and testimony that may be repeated throughout the litigation. After considering evidence that showed how long Johnson & Johnson ignored the cancer risks associated with their products, at least four separate juries have ordered the company to pay massive damages, including punitive damages designed to punish Johnson & Johnson for recklessly disregarding the safety of consumers.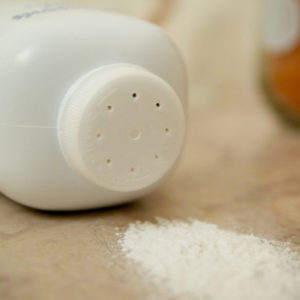 Separate verdicts have been returned for $110 million in May 2017, $70 million in November 2016, $55 million in May 2016 and $72 million in February 2016. However, after another bellwether trial ended in a mistrial earlier this week, those verdicts and additional claims pending in St. Louis may be in jeopardy.
On Wednesday, the manufacturer asked judges in St. Louis to dismiss any Johnson's Baby Powder lawsuits and Shower-to-Shower lawsuits filed by non-residents, citing a recent Supreme Court ruling issued on Monday.
In that U.S. Supreme Court decision, Justices found that Bristol-Myers Squibb can not be sued in California state court by non-residents who claimed that they were injured by side effects of Plavix, since the drug maker is incorporated in Delaware and headquartered in New York. The Court found that state court rules allowing claims to be filed by out-of-state plaintiffs who did not purchase or consumer the medication in California violate the Due Process clause.
Shortly after the ruling was announced, a Missouri state court judge grant the mistrial in the latest bellwether trial was underway in St. Louis, which involved out-of-state plaintiffs, raising questions about the viability of all remaining cases pending in the St. Louis involving non-resident plaintiffs, as well as whether the prior verdicts will stand.
Plaintiffs' attorneys have indicated that they intend to modify their cases to show that they still have standing to pursue the claims in Missouri state court, and also argue that regardless of where the trials are filed, Johnson & Johnson has been losing in courtrooms due to the facts of the case, which won't change based on the location of the courtroom.
Evidence presented in those state court trials included company documents that suggested Johnson & Johnson was aware of the potential link between talcum powder and ovarian cancer since the 1970s. However, even as recently as 1992, some documents indicate that the company specifically targeted sales towards women who were high users of talcum powder, without ever warning them of the possible cancer risks.
In addition to the state court cases, Johnson & Johnson faces more than 400 talcum powder claims in the federal court system, where the claims have been centralized as part of a multidistrict litigation (MDL) in the District of New Jersey. The federal cases will not be impacted by the recent Supreme Court ruling, and the number of claims brought in the MDL is likely to increase substantially in the coming weeks and months.
As part of the coordinated discovery and pretrial proceedings in the MDL, it is expected that a small group of bellwether cases will be prepared for early trial dates. As part of the MDL, if Johnson & Johnson fails to reach talcum powder settlements for women diagnosed with ovarian cancer, or otherwise resolve the litigation, the cases currently centralized in the District of New Jersey may ultimately be remanded back to U.S. District Courts nationwide for individual trial dates in the future.
"*" indicates required fields