Juul Faces Lawsuits, Federal Investigation Over E-Cig Marketing
July 31, 2018
By: Irvin Jackson
The popularity of the electronic cigarette brand "Juul" has exploded over the past two years, but a growing number of lawsuits, as well as state and federal investigations, suggest the manufacturer has targeted teenagers with products that contain twice the nicotine of cigarettes. 
Juul Labs, Inc. faces several lawsuits from parents and guardians, alleging that the company's marketing targeted teens and resulted in their child vaping, sometimes causing addiction.
In addition, last week Massachusetts Attorney General Maura Healey announced her office is investigating Juul Labs for marketing to minors, and sent three cease and desist orders to websites selling Juul products without adequate age identification.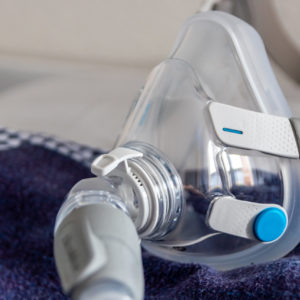 Did You Know?
Millions of Philips CPAP Machines Recalled
Philips DreamStation, CPAP and BiPAP machines sold in recent years may pose a risk of cancer, lung damage and other injuries.
Learn More
"Just when teen cigarette use has hit a record low, juuling and vaping have become an epidemic in our schools with products that seem targeted to get young people hooked on nicotine," Healey said in a July 24 press release. "I am investigating JUUL and online sellers of their products to keep these highly addictive products out of the hands of children."
The Juul is a sleek e-cigarette, which is designed to look like an elongated USB "thumb" drive. It is small, portable, and easy to conceal. In addition, it's vapor is difficult to see, so it does not release massive visible clouds like more traditional vapes. Videos on YouTube and Instagram show teens sneaking into school bathrooms to vape, which is known as "Juuling" when using a Juul, and sneaking puffs even in class behind a teacher's back.
Juul lawsuits and investigations center on claims that the cartridges, known as Juul pods, actual contain twice as much nicotine as a pack of cigarettes, and that the company's marketing appears uniquely targeted toward teens.
The latest claim was filed last month by the parents of a 15-year-old boy who allegedly became addicted to nicotine after being placed in a specialized technical school where teens using Juuls was prevalent. The complaint (PDF) was filed in the U.S. District Court for the Southern District of New York by a woman identified only as L.P., on behalf of her son, a 15-year-old identified only as D.P.
The lawsuit indicates that the use of the Juul resulted in extreme addiction, falling grades, bad behavior and the fear of future health problems. Despite extreme efforts to break his dependence, his parents have been unsuccessful.
"They removed him from the specialized high school and moved him to another school (although JUULing is prevalent at the new school as well). They have removed the door from his bedroom and locked parts of their house to deprive D.P. of private places to JUUL. They have instructed school officials to place controls over D.P. so that he is not permitted to go to the bathroom unescorted and have subjected D.P. to regular nicotine urine testing," the lawsuit states. "Yet despite all these measures, D.P. is unable to stop JUULing. Although D.P. has been able to refrain from JUUL use for short periods, he feels what he refers to as 'urges' return and become so powerful that he is unable to avoid JUUling even though it subjects him to disciplinary measures at home and at school."
Focusing on teen e-cigarette use has become of special concern in recent years, as studies indicate teens are vaping in higher numbers, which may increase the risk of smoking traditional cigarettes or expose them to serious health risks.
E-cigarettes are now the most popular form of tobacco among U.S. teens, and critics have pointed out that the products are often aggressively marketed towards teens. They are sold in candy-like flavors, try to incorporate trends highly associated with teenagers, and in some cases liquid nicotine is even sold in containers meant to suggest children's products, such as juice boxes.
FDA Juul Investigation
In a new enforcement push announced in April, the U.S. Food and Drug Administration (FDA) said it intends to put extra focus on Juul products, which are some of the most successful, and, some critics say, egregious.
Some are sold under the Juul brand, but the same type of device is made by other brands like myblu and KandyPens.
As part of an enforcement blitz in April, the FDA cited 40 retailers for violations related to illegal sales of Juul e-cigarettes to minors.
The agency also contacted eBay to address listings of Juul devices to minors. FDA officials said eBay took swift action to remove listings and voluntarily implement measures to prevent new listings to ensure the devices don't get into children's hands.
The FDA contacted JUUL Labs and other manufactures directly to hold them accountable for selling products appealing to teens. Additionally, the FDA requested JUUL submit documents pertaining to health effects and marketing to better understand the high rates of teen use.
Despite claims that vaping can help people quit smoking, which a number of studies have suggested is untrue; some recent studies indicate children who are receptive to e-cigarette ads are more likely to try traditional cigarettes.
Furthermore, e-cigarettes have other negative health effects, including increasing the risk of heart problems, rewiring the youth brain for addiction, exposing teens to carcinogenic chemicals, damaging the cells of the mouth leading to oral cancers, and leading to increased respiratory problems, like bronchitis, chronic cough and phlegm.
Juul officials say they are working to keep their products out of the hands of teens and have forced videos of teens using their products to be removed from social media platforms like YouTube and Instagram.
Sandra

December 13, 2019 at 2:23 pm

I was hospitalized a month ago, I felt like I was going to pass out, my vision was blurry. I though I was having a stroke. But they found nothing. I thinking now it could be the juul I have tried a few times to quite without success. I had smoked cigarettes for over 30 years and quite for 12 years. They was easier to quite then the juul, it is very addicting.

Tommy

August 7, 2018 at 8:32 pm

My son blacked out while driving his truck after smoking a JUUL ciggerette. Truck was totaled and three kids were slightly injured. Who else is trying to sue them for blacking out from smoking JULL? Hospital bills and truck loss is over $120,000.00 wounded if they would settle? They need to have a warning of health risk and blacking out from high doses of nicotine.
"*" indicates required fields