Federal Lawsuit Over Medtronic Infuse Graft Survives Preemption Challenge
August 30, 2013
By: Irvin Jackson
A federal judge has denied a motion filed by Medtronic to dismiss a product liability lawsuit involving their Infuse bone graft, rejecting the manufacturers argument that they should be immune from liability under federal preemption and finding that if Medtronic illegally promoted the device for non-approved uses than it can not hide behind FDA approval of the product.
Medtronic Infuse is a newer type of bio-engineered bone graft product, which has been promoted as an alternative to traditional spine surgery, where bone is harvested from another area of the body or used from a cadaver.
The FDA approved Infuse recombinant human bone morphogenetic protein (rhBMP-2) for limited use during spinal fusion procedures where the lumbar spine is approached through the front and the product is applied to an absorbable collagen sponge that is placed within an "LT-Cage" that is implanted to encourage bone growth and fuse the gaps between the vertebrae. However, Medtronic has been accused of illegally promoting the device for non-approved uses, with a vast majority of sales for Infuse involving applications that were never approved by the FDA.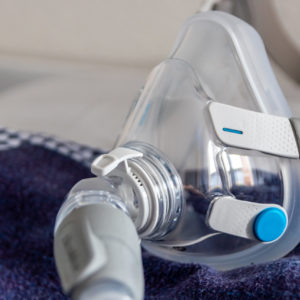 Did You Know?
Millions of Philips CPAP Machines Recalled
Philips DreamStation, CPAP and BiPAP machines sold in recent years may pose a risk of cancer, lung damage and other injuries.
Learn More
The medical device maker faces a growing number of Medtronic Infuse graft lawsuits in state and federal courts throughout the country, which allege that the off-label use of the device resulted in excessive bone growth around the spine, causing plaintiffs to nerve compression, paralysis, airway compression, retrograde ejaculations, urinary retention, cancer and other serious health problems.
Medtronic has attempted to defend the cases by arguing that they should be immune from liability following a controversial Supreme Court decision in Riegel v. Medtronic, which determined that medical device manufacturers are not liable for product liability claims if their devices were given the green light by the FDA.
Plaintiffs have maintained that they suffered Infuse-related complications because Medtronic illegally promoted Infuse for uses not approved by FDA without fully informing doctors and patients of the risks, arguing that their claims should therefore not be subject to the Supreme Court decision that state-law product liability claims involving approved medical devices are preempted by federal law.
While a number of different state court judges have ruled on Medtronic Infuse preemption motions, the first decision from a federal judge was issued last week.
Medtronic Infuse Preemption Ruling
On August 21, U.S. District Judge G. Murray Snow in Arizona denied most of a motion filed by Medtronic to throw out a complaint brought by Christina Ramirez
Ramirez alleged that she suffered complications from Medtronic Infuse surgery after her doctor used the product in during a procedure that was not approved by the FDA. The complaint alleged that her doctors were unaware of the serious risks associated with off-label use of the Infuse graft because of Medtronic's aggressive promotion and decision to withhold information about the potential problems.
Following surgery, Ramirez began experiencing severe pain and later discovered that she had developed uncontrolled bone growth around the Medtronic Infuse, which has caused nerve impingement and a significant impact on her quality of life.
"Medtronic allegedly promoted those off-label uses through its sales personnel and by establishing consulting/royalty agreements with physicians who advocated off-label uses to fellow surgeons," wrote Judge Snow in the Order (PDF). "Ramirez's allegations regarding Medtronic's off-label promotions suffice to allow the majority of her claims to escape preemption. When the device is not being used in the manner the FDA pre-approved and the manufacturer is actually promoting such use, there is no law or policy basis on which to pre-empt the application of state law designed to provide that protection."
Medtronic Infuse Litigation
Most of the lawsuits over Medtronic Infuse surgery pending throughout the United States allege that plaintiffs experienced problems following the "off-label" use of the product. Plaintiffs claim that Medtronic illegally promoted Infuse for such unapproved uses by influencing journal articles, making payments to opinion leaders in the industry and having sales representatives encourage such un-approved use.
Last year, a congressional investigation determined that Medtronic paid $210 million to study authors that failed to include data on Infuse complications in their reports. Those authors not only failed to disclose links to Medtronic, but the investigation also determined that Medtronic employees secretly edited and sometimes wrote parts of the studies before they were published, which encouraged the off-label use of Infuse.
The Medtronic Infuse litigation is currently spread across state and federal courts throughout the United States. Without centralized proceedings established, potentially conflicting decisions on preemption may be returned.
Late last month, Illinois state court Judge Eileen Mary Brewer rejected an attempt by Medtronic to have a lawsuit pending in Cook County Circuit Court dismissed, finding that the FDA did not apply device-specific requirements on Medtronic for the off-label use and that state court claims are not prevented from providing damages for claims based on a violation of FDA regulations.
In contrast, a Minnesota state court judge granted Medtronic's motion to dismiss dozens of cases earlier this month, finding that the plaintiffs could not sue the device maker over injuries caused by Medtronic Infuse because the FDA had approved the product. Judge Laurie Miller found that Medtronic was not under legal obligation to warn of adverse effects involving off-label usage, but has allowed plaintiffs to refile their cases with more specific allegations of fraud involving the promotion of the device for non-approved uses.
A number of additional rulings in state and federal courts are expected on this issue, as well as likely future appellate court decisions as the cases make their way through the court system.
Patrick

March 5, 2014 at 11:03 pm

I have so many problems due to the Medtronics infuse bone graph solution. Another thing that isn't suppose to be done is using the solution in the back if the surgery is done from the back. Its only labeled for use if the surgeon preforms the surgery from the front of the patient. (Through the stomach) Surgeons are at fault too.
"*" indicates required fields