Lawyers Seek Leadership Roles in Byetta, Januvia Cancer Litigation
October 11, 2013
By: Austin Kirk
In advance of a status conference scheduled for next week in the federal litigation for all Byetta, Victoza, Janumet and Januvia pancreatic cancer lawsuits, a proposal has been submitted for the appointment of lawyers to various leadership roles.
In August, the U.S. Judicial Panel on Multidistrict Litigation (JPML) established a federal Multi-District Litigation (MDL) for all Byetta lawsuits, Januvia lawsuits, Janumet lawsuits and Victoza lawsuits filed in U.S. District Courts nationwide on behalf of individuals who allege that they developed pancreatic cancer after using one of the popular type 2 diabetes drugs, which are all part of a class of medications known as incretin mimetics.
All cases pending throughout the federal court system have been centralized for coordinated pretrial proceedings before U.S. District Judge Anthony J. Battaglia in the Southern District of California, where there are currently at least 60 cases pending. However, many expect that there will ultimately be hundreds, if not thousands, of cases centralized in the incretin mimetics MDL.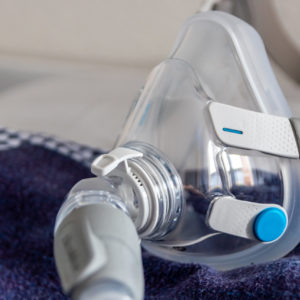 Did You Know?
Millions of Philips CPAP Machines Recalled
Philips DreamStation, CPAP and BiPAP machines sold in recent years may pose a risk of cancer, lung damage and other injuries.
Learn More
A status conference will be held with Judge Battaglia on October 17, at which time it is expected that the parties will review the status of the litigation with the Court, discuss plans for preparing a small group of "bellwether" cases for early trial dates and ask for the appointment of various attorneys to serve in leadership roles in the MDL.
According to a Joint Status Report (PDF) submitted earlier this week, an agreement has been reached among plaintiffs regarding a proposed leadership structure. The proposal calls for three attorneys to be appointed as Plaintiffs' Co-Lead Counsel, with four additional attorneys serving on a Plaintiffs' Executive Committee and 13 lawyers on a Plaintiffs' Streering Committee.
The MDL was established to reduce duplicative discovery across a large number of cases, to avoid inconsistent rulings from different judges and to serve the convenience of the parties, witnesses and the courts. These leadership attorneys would take certain actions that benefit all plaintiffs in the MDL, such as conducting discovery, arguing motions before the court, negotiating potential settlement agreements and other actions.
Increatin Mimetic Diabetes Drug Pancreatic Cancer Concerns
All of the product liability lawsuits centralized before Judge Battaglia involve similar allegations that side effects of incretin mimetic medications increase the risk of pancreatic cancer and that the manufacturers of Byetta, Victoza, Januvia and Janumet failed to provide adequate warnings for consumers or the medical community.
Byetta (exenatide) was the first member of this class approved by the FDA, introduced by Amylin Pharmaceuticals in 2005 as a twice daily injection. Januvia (sitagliptin) was introduced by Merck the following year as an oral medication, and a combination pill containing Januvia and the older diabetes medication metformin was introduced in 2007 under the brand name Janumet. Victoza (liraglutide) was introduced by Novo Nordisk in 2010 as a daily injection.
The medications are widely used among individuals with type 2 diabetes, generating billions in annual sales. Januvia and Janumet are among the best selling medications for the global pharmaceutical company Merck, generating about $4 billion in sales last year. Victoza sales were about $1.8 billion last year for Novo Nordisk and Byetta earned a reported $149 million for Amylin Pharmaceuticals.
Most of the pancreatic cancer lawsuits filed against the drug makers have come since March 2013, when the FDA and European drug regulators announced an investigation into the effect of the medications on the pancreas. The investigation came after the results of a small, independent study found evidence of precancerous cells in the pancreas of users of the drugs.
Side effects of Byetta, Januvia and other increatin mimetics have previously been linked to a risk of acute pancreatitis, which several studies have suggested may develop into pancreatic cancer among some users. The complaints allege that the drug makers ignored information about the link to pancreatic cancer and withheld information about the potential risk.
Status of Pancreatic Cancer Litigation
Following the status conference next week, it is expected that Judge Battaglia will issue a case management order regarding the organization and structure of the MDL, including a process for direct filing of cases in the MDL, the establishment of a Master Consolidated Complaint and Master Answer, forms for exchange of written Fact Sheets between the parties and protocols for discovery.
Plaintiffs and attorneys for the manufacturers of the four diabetes drugs involved in the litgation have indicated that they agree a "bellwether" process will be beneficial in the litigation.
In complex pharmaceutical cases, where a large number of lawsuits are consolidated involving similar allegations, it is common for a small group of cases to be prepared for early trial dates, known as bellwether cases because they are used to gauge how juries may respond to certain evidence and testimony that may be repeated throughout a number of cases.
Although the first bellwether trials in the MDL will likely not occur for several years, the preparation of these cases and the outcomes of any early test cases may facilitate agreements to settle a large number of cases. However, if a settlement or other resolution is not reached following the coordinated proceedings in the MDL, individual cases could be remanded back to the U.S. District Courts where they were originally filed for trial dates throughout the country.
Samuel

June 12, 2015 at 6:24 pm

I took januvia for over a year and I have had really bad abdomen pain really bad and recently had a massive heart attack in feb 2015 to which I believe was from taking onglyza and I told my doctor after my first prescription of onglyza I had really bad chest pain and abdomen pain he switched me to januvia to which i still had very bad abdomen pain and chest pain but chest pain was not as intense b[Show More]I took januvia for over a year and I have had really bad abdomen pain really bad and recently had a massive heart attack in feb 2015 to which I believe was from taking onglyza and I told my doctor after my first prescription of onglyza I had really bad chest pain and abdomen pain he switched me to januvia to which i still had very bad abdomen pain and chest pain but chest pain was not as intense but never went away but abdomen pain was very bad i have not been on januvia for approx 1 year and i still get very bad abdomen pain to this day
"*" indicates required fields