Study Finds Media Coverage Can Increase Drug Prescribing Despite Lack of Scientific Evidence
June 19, 2023
By: Martha Garcia
A new study highlights the impact widespread media coverage can have on prescribing rates for certain medications, with news reports and social media having an impact on both patient and doctor behavior.
Even when the media coverage does not feature clinical research or new evidence about a drugs effects, prescribing habits can change rapidly, leading to more widespread use of the medication, according to findings published last month in the medical journal JAMA Network Open.
In August 2022, a report was published in the New York Times, which highlighted the successful treatment of hair loss among women using oral low-dose Rogaine (minoxidil), compared to topical Rogaine use. The article detailed the results of a small observational study of women with hair loss, but did not highlight clinical trial data or new research.
In this new study, researchers wanted to find out if media coverage about the New York Times article, which was widely featured by other news outlets and discussed on social media, changed Rogaine prescribing habits. They conducted a cross-sectional study of 6,500 adults prescribed oral Rogaine from January 2021 to December 2022, using information from the Truveta database of electronic health records from U.S. healthcare systems of patients treated in eight health systems in 13 states.
Researchers measured first-time prescriptions for oral Rogaine before the period of January to July 2022, and again after the article from August to December 2022. The data indicated 2,800 patients received Rogaine prescriptions in the seven months before the article, and 3,700 patients received prescriptions in the five months after the article was published.
Rogaine Prescribing Increased After Article
Overall, the weekly rate of first-time oral Rogaine prescriptions increased after the New York Times article ran. The findings are similar to other studies, which have found that many drugs advertised on tv often have no therapeutic value to patients. Although those drugs are highly publicized, they may not be effective and provide substantial benefits to patients.
In the recent study involving Rogaine, the overall rate of first-time prescriptions was 0.5 per 10,000 visits before the article and 0.9 per 10,000 patient visits after the article ran.
Among men, there was a 2.4–fold increase in prescriptions for Rogaine after the article ran. The rate was 0.5 before the article and 1.1 per 10,000 healthcare visits after the article. Women had a 1.7–fold increase in prescriptions after the article ran. Before the article, the rate was 0.5, and after, it was 0.8 per 10,000 patient visits.
The first-time weekly rate of Rogaine prescriptions was higher eight weeks after the article, compared to the eight week period before publication. After eight weeks following the news article, the rate of prescribing decreased again.
Researchers also noted the proportion of patients with other health conditions was higher after the article ran. More patients suffering from diabetes, chronic kidney disease, and hypertension were seeing their doctors seeking oral Rogaine prescriptions.
No Reason for the Prescribing Increase Besides Media Coverage
The study authors highlight the changes to both patient and doctor behavior stemming from the article and media coverage of the article. Even though no new evidence or clinical data was introduced in the article, more patients were interested in the drug.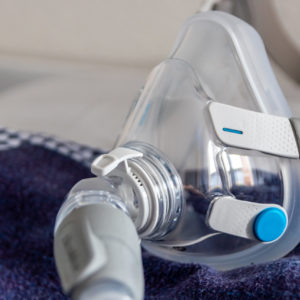 Did You Know?
Millions of Philips CPAP Machines Recalled
Philips DreamStation, CPAP and BiPAP machines sold in recent years may pose a risk of cancer, lung damage and other injuries.
Learn More
The study's findings have implications for patient and doctor behavior for other drugs. News coverage and social media coverage can lead to more people looking to get prescriptions for drugs they may or may not be candidates for receiving. It may also prompt doctors to prescribe drugs they normally wouldn't prescribe to patients.
This can have far-reaching negative consequences for patient health. Inappropriate opioid doctor prescribing, largely to patients who don't need the painkillers, is implicated in the worsening opioid epidemic, which has led to thousands of patient deaths each year.
Situations such as the opioid epidemic have prompted the FDA to focus on drug advertising and marketing and the role it plays in influencing doctors and patients.
"*" indicates required fields