Nephrogenic Systemic Fibrosis Lawsuit
August 20, 2008
By: AboutLawsuits
Gadolinium based contrast agents used during MRI and MRA tests could cause nephrogenic systemic fibrosis (NSF), also known as nephrogenic fibrosing dermopathy (NFD) for individuals with moderate to severe kidney problems. The devastating condition could have been avoided by hundreds of people throughout the United States if the manufacturers of these contrast agents had warned about the potential MRI problems.
NEPHROGENIC SYSTEMIC FIBROSIS LITIGATION STATUS: MRI lawsuits are pending throughout the United States for individuals diagnosed with NSF or NFD. All federal lawsuits have been consolidated in a Multidistrict Litigation (MDL) in the Northern District of Ohio.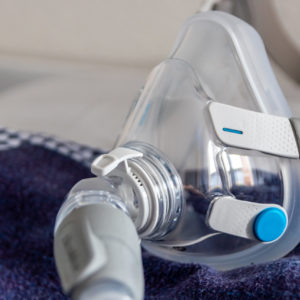 Did You Know?
Millions of Philips CPAP Machines Recalled
Philips DreamStation, CPAP and BiPAP machines sold in recent years may pose a risk of cancer, lung damage and other injuries.
Learn More
DEFENDANTS: There are five different gadolinium based contrast agents which have been associated with the development of nephrogenic systemic fibrosis:
OVERVIEW: Nephrogenic systemic fibrosis (NSF), which is also often referred to as nephrogenic fibrosing dermopathy, is a progressive disorder associated with scarring of the skin and connective tissue throughout the body, known as fibrosis. It results in a thick and hard skin, which becomes rigid and coarse, especially around the joints. This results in severe restrictions on movements, and can also impact other organs.
It is primarily known to occur in those with chronic kidney problems or impaired renal function, who have undergone an MRI (magnetic resonance imaging) or MRA (magnetic resonance angiography), with a gadolinium contrast agent.
NSF AND MRI CONTRAST AGENTS: The development of NSF has been directly linked to the use of gadolinium based contrast agents which may be injected before an MRI or MRA test to help the doctor differentiate blood vessels from the surrounding tissue.
Gadolinium is a paramagnetic metal which is attracted to the magnetic field of an MRI or MRA. The contrast agent is injected directly into the vein, and the gadolinium is designed to be eliminated through the kidneys after an exam. However, individuals with impaired kidney function could have the prolonged exposure to the gadolinium, and the protect coating which is supposed to prevent the toxic free gadolinium from being released into the body could break down.
NEPHROGENIC SYSTEMIC FIBROSIS DIAGNOSIS: There is no known treatment for NSF which is consistently successful and the condition can progress for different people at different rates. Nephrogenic systemic fibrosis symptoms could include:
Burning, itching, swelling of the skin
Development of "thick skin" or "hard skin" which appears shiny
Red or dark patches of skin
Yellow spots on the whites of the eyes
Stiff joints which cause trouble straightening or moving the limbs
Deep pain in the hip bones or ribs
Generalized muscle weakness.
If symptoms of NSF appear after an MRI or MRA with contrast in an individual with impaired kidney function, a dermatologist will often recommend a punch biopsy to take a sampling of the skin so that a diagnosis of NSF can be determined.
Jamie

March 4, 2014 at 10:35 am

My grandma was diagnosed with this terrible disorder after she recieved MRI's in which they used a gadolinium-based contrast agent. She is 71 years old and has had poor kidneys since she was about 12 years old. It kills me to watch my grandma progressively get worse, even more so that there is nothing that can be done. I hope this warning has saved people from this disorder. No amount of money fro[Show More]My grandma was diagnosed with this terrible disorder after she recieved MRI's in which they used a gadolinium-based contrast agent. She is 71 years old and has had poor kidneys since she was about 12 years old. It kills me to watch my grandma progressively get worse, even more so that there is nothing that can be done. I hope this warning has saved people from this disorder. No amount of money from a lawsuit can bring back the way my grandma should be living.

linda

June 12, 2011 at 6:59 pm

WOW I am just going to call this my FREAK OUT DAY I have had nothing to do but stay on my computer because i am recooping from hip surgery, anyway longstory short i ended up on these pages and i just related my surgery to one of these stories and now this one because I have had these MRI"s done and I have every single one of these problems, But I am sure noyhing can be done now I am glad that fro[Show More]WOW I am just going to call this my FREAK OUT DAY I have had nothing to do but stay on my computer because i am recooping from hip surgery, anyway longstory short i ended up on these pages and i just related my surgery to one of these stories and now this one because I have had these MRI"s done and I have every single one of these problems, But I am sure noyhing can be done now I am glad that from these symtoms i have just glad i am not just crazy..................

Nephrogenic Systemic Fibrosis Settlements Being Negotiated on Bayer Magnevist Lawsuits - AboutLawsuits.com

March 16, 2009 at 5:04 pm

[...] Bayer Healthcare has initiated settlement negotiations with a number of plaintiffs who have filed Nephrogenic Systemic Fibrosis lawsuits after receiving the gadolinium-based Magnevist MRI contrast [...]

Gadolinium Litigation Judge May Not Preside Over First Trials : AboutLawsuits.com

February 10, 2009 at 3:49 pm

[...] 250 Nephrogenic Systemic Fibrosis lawsuits filed in federal courts throughout the United States have been consolidated and centralized for [...]

Gadolinium MRA Contrast Agent Approved by FDA with Warnings about Nephrogenic Systemic Fibrosis : AboutLawsuits.com

December 30, 2008 at 7:04 pm

[...] the Vasovist injection will carry a "black box" warning about the potential risk of nephrogenic systemic fibrosis (NSF), a rare, but potentially fatal side [...]

Gadolinium Lawyers to Select from 193 NSF Lawsuits for First Trials : AboutLawsuits.com

December 22, 2008 at 5:44 pm

[...] for the manufacturers of gadolinium based MRI contract agents, have filed a joint list of 193 NSF lawsuits. The first cases which will be prepared for trial in the consolidated federal litigation will be [...]

MRI Contrast NSF Lawsuit Trial Schedule Delayed 90 Days : AboutLawsuits.com

December 1, 2008 at 9:17 pm

[...] the consolidated gadolinium MRI contrast agent lawsuits filed by individuals diagnosed with Nephrogenic Systemic Fibrosis (NSF), the discovery and trial schedule for the bellwether cases will be delayed 90 [...]

Gadolinium Litigation Involves 391 Lawsuits in State and Federal Court : AboutLawsuits.com

September 23, 2008 at 5:06 pm

[...] 391 lawsuits filed by individuals who allege that they developed a rare condition known as NSF, or nephrogenic systemic fibrosis, after an enhanced [...]

FDA Reviewing New MRI Contrast Agent as Alternative to Gadolinium : AboutLawsuits.com

August 26, 2008 at 12:45 pm

[...] PagesMRI Contrast Lawsuits Filed in St. Claire County Illinois State Court Nephrogenic Systemic Fibrosis Lawsuit Filed Under: News Tags: Ferumoxytol • Gadolinium • MRI • Nephrogenic Systemic [...]

MRI Contrast Lawsuits Filed in St. Claire County Illinois State Court : AboutLawsuits.com

August 20, 2008 at 4:23 pm

[...] PagesNephrogenic Systemic Fibrosis Lawsuit Filed Under: News Tags: Gadolinium • MRI • Nephrogenic Systemic Fibrosis • [...]
"*" indicates required fields