Nexium Resulted in Kidney Disease, Dialysis and Ultimately Need for Kidney Transplant, Lawsuit Alleges
December 05, 2017
By: Irvin Jackson
An Arizona man indicates that he had to undergo dialysis treatment and kidney transplant surgery due to the side effects of Nexium, indicating that long-term use of the popular heartburn drug caused him to develop chronic kidney disease (CKD) and other kidney damage. 
The complaint (PDF) was filed last week by Seth Wright, and his wife Carol, in the U.S. District Court for the District of New Jersey, naming the drug maker AstraZeneca as the defendant.
Wright was first prescribed Nexium in 2002, and took the medication consistently through 2006. The lawsuit indicates that as a direct result of the drug, Wright developed chronic kidney disease (CKD). and ultimately had to undergo dialysis and a kidney transplant.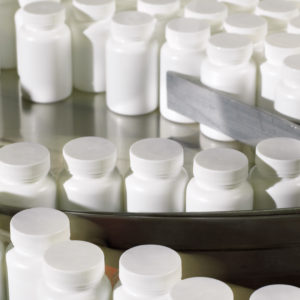 Nexium (esomeprazole) is one of the most recognized brand-name medications on the market in the United States, prescribed to millions of Americans for treatment of heartburn and acid reflux. It is part of a larger class of medications, known as proton pump inhibitors (PPIs), which also includes the blockbuster treatments Prilosec, Protonix, Prevacid, Dexilant and others.
In recent years, several studies have raised serious concerns about the kidney risks with Nexium and other PPI medications, raising questions about why AstraZeneca and other drug makers withheld important safety warnings.
In an independent study published by the medical journal CMAJ Open in April 2015, researchers found that users of PPI medications were three times more likely to suffer acute interstitial nephritis, which involves inflammation of the kidney. In addition, the study found that users were 2.5 times more likely to develop acute kidney injury, which involves an abrupt loss of kidney function.
This research was followed by a study published last year in the medical journal JAMA Internal Medicine, which also found an increased risk of chronic kidney disease with the heartburn medications, indicating that users of Nexium, Prilosec and other PPI may be 50% more likely when compared to non-users.
In April 2016, researchers with the Department of Veterans Affairs found that users of Nexium, Prilosec or other PPIs may be 96% more likely to develop renal failure and 28% more likely to develop chronic kidney disease after five years of use.
Wright's claim joins a growing number of other Nexium lawsuits, Prilosec lawsuits, Protonix lawsuits, Prevacid lawsuits and Dexilant lawsuits brought by individuals nationwide in recent months, each raising similar allegations that the drug makers withheld information about the risks associated with long-term use of the medications.
"From the time Defendants began developing Nexium, up to and including the present time, Defendants through their public relations efforts fraudulently and negligently represented to the medical and healthcare community, the FDA, the public, include to Plaintiffs and Plaintiff Seth Wright's prescribing physicians, that Nexium had been tested and was found to be safe and/or effective for its indicated use," Wright's lawsuit claims. "Defendants regularly made these representations through various channels including through reports, press releases, advertising campaigns, television commercials, print ads, magazine ads, billboards, other commercial media, and their product labeling that was distributed and/or directed to the medical communities and public, including Plaintiff and his prescribing physicians."
Given common questions of fact and law raised in the cases brought throughout the federal court system, the U.S. Judicial Panel on Multidistrict Litigation (JPML) issued an order consolidating all heartburn kidney lawsuits before one judge in New Jersey federal court for pretrial proceedings.
As heartburn drug injury lawyers continue to review and file cases in the coming months and years, it is expected that hundreds, if not thousands, of similar chronic kidney disease injuries may be filed over the failure to warn about the side effects of Nexium, Prilosec and other PPI medications.
"*" indicates required fields