Ninja Foodie Lawsuit Filed After Pressure Cooker Lid Exploded Off, Causing Burn Injuries
February 07, 2022
By: Irvin Jackson
A California man has filed a product liability lawsuit after a Ninja Food pressure cooker lid exploded off while the contents were still pressurized, showering him with scalding hot liquid that cause severe and painful burn injuries.
The complaint (PDF) filed by Hayde Guevara in the U.S. District Court for the Eastern District of California on January 25, pursuing claims against SharkNinja Operating, LLC, as the defendant, over design problems with the "Ninja Foodie" pressure cooker.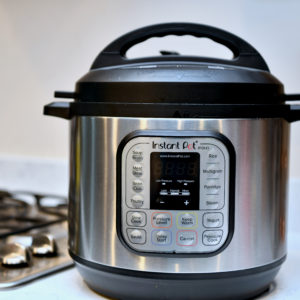 Guevara claims that on February 2, 2020, the lid of his Ninja Foodie unexpectedly exploded off of the top of the device during normal use. This caused the pressurized food cooking inside the device to spray out forcefully, covering Guevara with the boiling hot contents of the pressure cooker, which the Ninja Foodie lawsuit blames on known design defects.
"Defendant SharkNinja's pressure cookers possess defects that make them unreasonably dangerous for their intended use by consumers because the lid can be rotated and opened while the unit remains pressurized," the lawsuit states. "Further, Defendant SharkNinja's representations about 'safety' are not just misleading, they are flatly wrong, and put innocent consumers like Plaintiff directly in harm's way."
Guevara presents claims of strict product liability, negligent products liability, and breach of implied warranty.
Pressure Cooker Lawsuits Over Safety Feature Failures
The case joins dozens of similar pressure cooker lawsuits filed in recent months, each raising allegations about unreasonably dangerous designs and defective safety features on several modern devices, including Ninja Foodi, Instant Pot, Crock-Pot and other brands.
Most of the accidents involve severe pressure cooker burn injuries which occurred after the lid was removed while the contents are still under high pressure, typically resulting in burns covering a large percentage of the user's body. However, other injuries linked to pressure cookers have included eye injuries, broken bones and other complications that resulted from electrocutions, spills or explosions.
As more of these electric pressure cookers have been introduced in recent years, the U.S. Consumer Product Safety Commission has issued several pressure cooker recalls over problems where lids were able to be opened while contents are under pressure, allowing hot contents to be expelled and causing a scald or burn injury to individuals in the immediate area.
Most recently, a massive Crock-Pot recall was issued in November 2020, impacting nearly 1 million 6-Quart Express Crock Multi-Cookers with lid locking defects, after at least 99 burn injuries were reported.
Vianca

October 12, 2022 at 9:05 am

I was burned in the same exact way. 2nd degree burns down my whole thigh
"*" indicates required fields