Over-the-Counter Zantac Lawsuit Filed Against Sanofi, CVS, Dollar Tree and Chattem
October 17, 2019
By: Irvin Jackson
A number of drug manufacturers and pharmacies face a class action lawsuit over Zantac, indicating that over-the-counter versions of the popular heartburn drug exposed users to cancer-causing chemicals.
Glorimar Rodriguez filed the complaint (PDF) in the U.S. District Court for the Southern District of New York on October 15, seeking class action status for herself and others who purchased over-the-counter Zantac and ranitidine versions, naming Sanofi U.S. LLC, Chattem, Inc., CVS Caremark and Dollar Tree Stores as defendants.
The lawsuit alleges that consumers were exposed to high quantities of the chemical N-nitrosodimethylamine (NDMA), which the World Health Organization has described as "clearly carcinogenic," and has been linked to reports of stomach cancer, bladder cancer, small intestine cancer, liver cancer and other digestive tract cancers.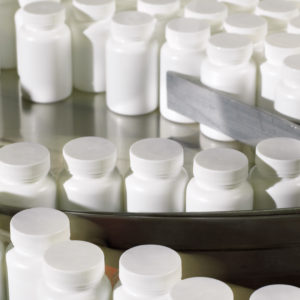 While the FDA's permissible intake limit for NDMA is 96 ng per day, the complaint indicates that consumers taking a typical eight-week course of Zantac to treat peptic ulcer disease may be exposed to more than 280,000,000 ng of NDMA, and users taking a 150mg maintenance dose of Zantac daily are exposed to 889,000,000 ng over the course of a year.
The lawsuit indicates Sanofi made the Zantac OTC drugs, Chattem distributed them, and they were sold in CVS and Dollar Tree stores.
Zantac (ranitidine) has been on the market for decades, and is widely used by millions of Americans for treatment of heart burn and acid reflux. However, increasing evidence suggests the active ingredient in Zantac is inherently unstable, and may convert to NDMA when stored at high temperatures, such as in a car, inside the human stomach.
The problem was first reported in the U.S. by the online pharmacy Valisure, which filed a citizen's petition calling for a Zantac recall in September. Shortly after, the FDA issued a warning about the potential risk of Zantac NDMA contamination, indicating that the agency is continuing to investigate the issue.
The complaint does not indicate Rodriguez or members of the class have been diagnosed with cancer, but instead seeks compensation for paying premium prices for a product which may have been endangering their lives.
"Plaintiff and the Class were injured by the full purchase price of their Zantac medications. These medications are worthless, as they contain harmful levels of NDMA," the lawsuit states. "As the medications expose users to NDMA well above the legal limit, the medications are not fit for human consumption. Plaintiff is further entitled to statutory damages, damages for the injury sustained in consuming high levels of acutely-toxic NDMA, and for damages related to Defendants' conduct."
In addition to this and a number of other class action lawsuits that seek medical monitoring, a number of individuals are also now investigating potential Zantac lawsuits after being diagnosed with cancer they allege was caused by NDMA exposure.
Plaintiffs allege that the diagnosis could have been avoided if the drug makers had disclosed the Zantac cancer risk, as other alternative heartburn treatments would have been used. Independent testing has confirmed that no detectable levels of NDMA were found in eight other popular alternatives to Zantac, including Tagamet, Pepcid, Prilosec, Nexium, Prevacid, Protonix, AcipHex and Dexilant.
"*" indicates required fields