Top 10 Bellwether Verdicts and Settlements of 2016
December 29, 2016
By: Irvin Jackson
This is the third in the AboutLawsuits.com annual series highlighting the top stories and issues that emerged in 2016, listing the Top 10 Bellwether Verdicts and Settlements.
The year 2016 was marked by a number of landmark jury verdicts and settlements in cases that may impact thousands of individuals nationwide who are pursuing similar cases over dangerous problems associated with pharmaceutical drugs, medical devices, automobiles and consumer products. 
Below is a list of the Top 10 Bellwether Verdicts and Settlements from 2016, with Johnson & Johnson on the receiving end in many of the cases.
1. Talcum Powder Ovarian Cancer Verdicts of $72M, $70M and $55M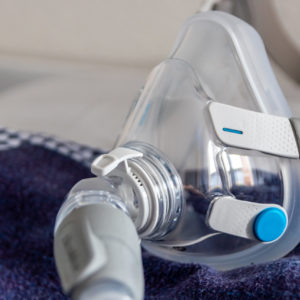 Did You Know?
Millions of Philips CPAP Machines Recalled
Philips DreamStation, CPAP and BiPAP machines sold in recent years may pose a risk of cancer, lung damage and other injuries.
Learn More
Johnson & Johnson faces more than 2,000 talcum powder lawsuits brought on behalf of women nationwide, each involving similar allegations that the company failed to warn about the risk of ovarian cancer associated with use of Johnson's Baby Powder and Shower-to-Shower for feminine hygiene purposes.
At least three separate juries this year ordered Johnson & Johnson and other defendants to pay massive damage awards after hearing evidence that suggests the manufacturer knew about the talcum powder ovarian cancer risk for decades, including both compensatory damages and punitive damages, which are designed to punish the company for their reckless actions.
In February 2016, the family of Jackie Fox was awarded $72 million in damages in the first case to go to trial in St. Louis. Fox used Johnson & Johnson talcum power products her whole life, and her family alleged that talc contained in the baby and body powder migrated through the vagina and caused her to develop ovarian cancer.
In May 2016, a separate jury found that Johnson & Johnson failed to warn about the risks associated with their talcum powder products, awarding $55 million in damages to Gloria Ristesund, who was also diagnosed with ovarian cancer following years of use, including $5 million in compensatory damages and $50 million in punitive damages for recklessly disregarding the health and safety of women using talcum powder for feminine hygiene.
To end the year, yet another jury awarded $70 million in damages in November 2016, in a case brought by Deborah Giannecchini, who was diagnosed with ovarian cancer in 2012, following years of using talc powder around her genital area.
While Johnson & Johnson is pursuing appeals in these three cases, additional bellwether trials are expected in 2017, and a growing number of cases continue to be filed by women nationwide who are pursuing talcum powder settlements.
2. DePuy Pinnacle Hip Bellwether Verdicts of $1B and $500M
In one of the largest verdicts of the year, Johnson & Johnson again faced anger from a jury incensed with injuries suffered by plaintiffs who were implanted with its DePuy Pinnacle metal-on-metal hip replacement system.
The manufacturer and it's DePuy Orthopaedics subsidiary were ordered to pay $32 million in compensatory damages to six plaintiffs, as well as a massive $1.09 billion in punitive damages designed to punish the company for its actions concerning the manufacture and sale of the hip implant.
The verdict came after evidence presented at the trial indicated that the manufacturers knew that DePuy Pinnacle hip replacements could leach cobalt and chromium into the body, causing metal blood poisoning, tissue damage, and hip implant failures that often require revision surgery.
The case was a "bellwether" trial, as Johnson & Johnson faces nearly 9,000 other similar DePuy Pinnacle hip lawsuits in courts nationwide, each raising similar allegations that the system was defectively designed, prone to release metallic debris and fail, often resulting in the need for risky revision surgery to have the hip implant removed or replaced.
In March, another DePuy Pinnacle bellwether trial ended in a $500 million verdict for five plaintiffs, including $140 million in a combined compensatory damages, as well as another $360 million in punitive damages. Following post-trial motions, the verdict was reduced to $151 million under Texas state laws, but the judge presiding over all similar federal cases refused to grant a new trial and rejected a request to stay additional bellwether trials pending an appeal.
3. Risperdal Gynecomastia Trial
Johnson & Johnson was also hit with a $70 million verdict in a lawsuit over failure to warn parents and the medical community about the potential side effects of Risperdal, which may cause young boys to experience breast growth, known as gynecomastia.
The verdict was handed down in July in the Philadelphia Court of Common Pleas, and is also considered a "bellwether" for several thousand similar Risperdal lawsuits pending nationwide, each involving claims brought on behalf of young men and boys who experienced substantial breast growth, often resulting in the need for surgical breast removal.
It was the largest verdict against the company to date, and followed verdicts of $2.5 million, $1.75 million and $500,000 in previous cases to go before that court in 2015. However, the company was able to convince a judge to dismiss one case mid-trial earlier this month, after certain expert witness testimony was excluded.
Following the $70 million verdict in July 2016, Johnson & Johnson reportedly reached a confidential agreement to resolve a Risperdal breast growth case that was set for trial to begin in November 2016. However, the manufacturer has continued to refuse to negotiate any global Risperdal settlement to resolve the litigation.
4. Ethicon Vaginal Mesh Settlements
In the same court where it was hammered over Risperdal gynecomastia claims, Johnson & Johnson also got hit with a $13.5 million verdict in a lawsuit involving a vaginal mesh manufactured by its Ethicon subsidiary.
The Philadelphia Court of Common Pleas verdict was awarded in February and included $3.5 million in compensatory damages and an additional $10 million in punitive damages.
At the beginning of the year, Johnson & Johnson faced nearly 50,000 similar Ethicon vaginal mesh lawsuits brought by women throughout the United States, each involving allegations that the mesh used for repair of pelvic organ prolapse or female stress urinary incontinence migrated through the vagina, caused infections and other painful injuries.
That verdict followed a similar outcome in December 2015, when another Philadelphia jury awarded $12.5 million in damages in a case filed by Patricia Hammons, including $7 million in punitive damages. Since then it is believed that many of the cases have been settled in out-of-court agreements, whose details ahve not been made public.
Other manufacturers of similar products have agreed to pay hundreds of millions in vaginal mesh settlements to resolve claims, and Johnson & Johnson reportedly set aside more than $1 billion to deal with the claims.
5. GM Ignition Switch Settlements and Trials
General Motors has paid an estimated $875 million to settle wrongful death and personal injury claims linked to a recall of more than 10 million vehicles in 2014, following ignition switch problems that could cause vehicles to cut off while in operation, disabling the airbags and potentially resulting in more severe auto accident injuries.
Despite a GM ignition switch settlement fund set up to compensate victims in at least 125 wrongful death claims, the company still faces hundreds of lawsuits from former vehicle owners.
This year, the company settled one bellwether lawsuit that was supposed to go to trial out of court, won a jury verdict in another, and had another dismissed. However, the company has battled to keep the cases contained to claims that occurred since 2009, when the company went through bankruptcy and reorganization, claiming that the "new" GM was a different entity and not liable for incidents that occurred under the "old" GM.
In July, a U.S. appeals court tossed out that argument, saying that the bankruptcy does not protect GM from ignition switch lawsuits involving incidents before 2009.
This month, General Motors appealed the verdict to the U.S. Supreme Court. If it's bid to have the ruling overturned fails, it could face more than 100 additional claims.
6. Volkswagen TDI Diesel Emissions Software Cheat Settlement
German auto manufacturer Volkswagen's once sterling reputation got driven through the mud after a September 2015 revelation that it had installed software on hundreds of thousands of TDI "clean diesel" vehicles which tricked emissions tests into believing the cars emitted far less pollution than they actually put out.
Although the Volkswagen TDI "Clean Diesel" vehicles were sold for a premium price, as "environmentally friendly" cars, some researchers from the EPA have recorded emissions levels up to 40 times the allowable rate during normal operation. However, when connected to EPA testing devices showed approved levels.
The Volkswagen recall affected nearly 500,000 diesel vehicles sold in the United States. The problems expanded after the investigation began to also include some 80,000 Audi and Porsche SUV models with bigger 3.0 liter diesel engines. The illegal devices are believed to have been installed in nearly 11 million vehicles across the globe, sparking major concerns about the company's ethics and business practices.
Following months of negotiations, Volkswagen reached an agreement in June 2016 with the Department of Justice to pay $14.7 billion to settle charges brought by the government against the company for its actions, including a $10 billion program to buy back or compensate owners who thought they had bought an environmentally friendly vehicle.
The Justice Department noted that the settlement does not affect Volkswagen owner lawsuits filed in courts throughout the U.S., and does not resolve potential criminal liability the company faces.
7. DuPont C-8 Verdicts
The chemical manufacturer DuPont continues to face thousands of C-8 lawsuits filed by West Virginia and Ohio residents who allege they suffered severe health side effects from chemicals dumped into local waters from one of its plants.
In July 2016, a federal jury in Ohio ruled that DuPont was negligent and acted with malice when it allowed chemical leaks of C-8, also known as perfluorooctanoic acid (PFOA), from a West Virginia plant into local waterways. The jury awarded $5.6 million in damages, including a $500,000 punitive damages award to David Freeman, who was diagnosed with testicular cancer which the lawsuit blamed on exposure to the chemical.
Freeman is one of about 3,500 individuals residents around DuPont's Washington Works Plant in Parkersburg, West Virginia who are pursuing a lawsuit over C-8 exposure against DuPont. Plaintiffs allege that they suffered various injuries due to the release of C-8, which is a chemical used to manufacture products like Teflon and Gore-Tex.
Plaintiffs claim that DuPont knew for years that C8 from the plant posed serious health problems for area residents, including a risk of cancer, birth defects and other complications. The company also allegedly did little to prevent numerous spills and releases into the environment, the lawsuits claim.
Since November 2013, all complaints filed throughout the federal court system have been centralized for pretrial proceedings before U.S. District Judge Edmund A. Sargus in the Southern District of West Virginia.
Freeman's case was the second to go to trial and the second victory for plaintiffs. In October 2015, a jury awarded $1.6 million to Carla Bartlett, who developed kidney cancer after being exposed to the contaminated water.
To end the year, another bellwether trial resulted in a $2 million verdict on December 22, in a case filed by Kenneth Vigneron, who alleged that he developed testicular cancer after drinking water in Washington County, Ohio that was contaminated with DuPont C8 chemicals.
8. Tylenol Liver Damage Settlement Negotiations
While no deal has yet been publicly announced, the first Tylenol liver damage bellwether trial was delayed several times this year amid ongoing settlement negotiations, which could resolve hundreds of Tylenol lawsuits pending in federal courts nationwide.
Johnson & Johnson faces hundreds of claims involving similar allegations, indicating that it built a false reputation that Tylenol is safe and effective while withholding important safety information about the risk of liver damage, which may have caused individuals throughout the United States to suffer severe liver failure, often resulting in death or the need for a liver transplant.
While no details from those settlement conferences have been released, Johnson & Johnson may have motivation to settle Tylenol cases before trial, at which evidence may be presented that suggests the company withheld important safety information for decades about their popular pain medication.
Tylenol is one of the most widely used painkiller medications in the United States, which has been used by millions of Americans. However, federal health officials have previously suggested that Tylenol and other acetaminophen drugs may be responsible for more than 50,000 emergency room visits each year, including 25,000 hospitalizations and over 450 deaths annually due to liver failure.
9. Fresenuis GranuFlo and NaturaLyte Settlement Agreement
Facing thousands of claims that its dialysis products GranuFlo and NaturaLyte resulted in cardiac arrest, heart attacks and deaths, Fresenius agreed in February 2016 to pay $250 million to resolve at least 4,300 dialysis injury and wrongful death lawsuits. However, it is unclear whether the Fresenius settlement will go through, as the agreement has yet to reach the 97% plaintiff participation rate needed. Many plaintiffs have raised complaints about the small per-plaintiff awards the company is offering for the severe injury and deaths of loved ones.
All of the lawsuits stem from a March 2012 recall issued after federal health regulators discovered that Granuflo and Naturalyte solutions may increase the risk that dialysis patients suffer sudden cardiac arrest or die during or shortly after treatment. The complaints allege that Fresenius failed to adequately warn doctors about the importance of monitoring bicarbonate levels when using Granuflo or Naturalyte.
While Fresenius is the largest operator of dialysis centers in the U.S., it also manufactures products used at other clinics as well, including GranuFlo and NaturaLyte dialysate solutions.
According to allegations raised in the lawsuits, Fresenius knew or should have known that Granuflo and NaturaLyte convert to bicarbonate at higher rates than other products, but failed to warn doctors about the importance of monitoring levels during treatment. As a result, during the years before the recall, many patients suffered sudden cardiac arrest or died at dialysis clinics due to side effects of the products..
Concerns about the link between NaturaLyte, Granuflo and cardiac arrest reports first surfaced in early 2012, after an internal Fresenius memo was leaked to the FDA.
Although the company indicated in the internal memo that it was aware of at least 941 instances where patients suffered sudden cardiac arrest during dialysis treatment at their own clinics in 2010, Fresenius failed to take actions to ensure that all doctors using Granuflo or NaturaLyte were aware of the problems.
In November 2011, the company issued warnings to doctors at Fresenius clinics, indicating that doctors should closely monitor bicarbonate levels during treatments. However, the same warnings were not provided to other clinics that used GranuFlo and NaturaLyte. In addition, lawsuits allege that the manufacturer knew or should have known about the risk of problems long before the internal memo was issued.
Fresenius finally provided a warning letter to all healthcare providers in March 2012, which the FDA classified as a recall of GranuFlo and NaturaLyte.
10. Wen Hair Care Settlement
In November 2016, the makers of WEN hair care products agreed to pay $26.3 million to settle claims that the cleansing conditioners caused severe scalp irritation and hair loss.
The Wen hair care products lawsuit was originally filed in the United States District Court Central District of California in January 2014, by residents Amy Friedman and Judi Miller, who sought class action status on behalf of themselves and any other consumer or user who suffered hair loss or scalp irritations after using Wen hair care products.
Plaintiffs alleged the celebrity stylist, and creator of the product, Chaz Dean, as well as the marketer Guthy-Renker, negligently created and falsely advertised the formula WEN Cleansing Conditioner, which was marketed as "a revolutionary way to cleanse and hydrate the hair." The lawsuit claimed that in reality, using the product as instructed caused thousands of consumers to experience loss of hair, scalp rashes, and irritation, among other problems.
While WEN advertising claimed that the products strengthen hair, dozens of women reported that it does the exact opposite, and continues to cause hair loss and damage even after they stop using it. Some of the complaints directed toward the hair care product manufacturer have claimed the conditioner causes hair loss because it does not contain any cleanser, and it is never fully removed from the user's hair causing the ingredients to enter the hair follicles.
An estimated 8 million customers could be eligible for participation in the settlement agreement.
Tags:
Acetaminophen,
Auto Accident,
Baby Powder,
C-8,
Cancer,
Cardiac Arrest,
DePuy,
DePuy Pinnacle Hip,
Dialysis,
Diesel,
DuPont,
Ethicon,
Fresenius,
General Motors (GM),
Granuflo,
Gynecomastia,
Hair Loss,
Heart Attack,
Ignition Switch,
Johnson & Johnson,
Liver Failure,
NaturaLyte,
Product Liability,
Risperdal,
Shower to Shower,
Talcum Powder,
Top 2016,
Tylenol,
Vaginal Mesh,
Volkswagen,
WEN
"*" indicates required fields