Pepcid May Be Useful Coronavirus Treatment, But More Research Needed: Study
May 11, 2020
By: Russell Maas
As the medical community continues to search for a reliable and safe treatment COVID-19, new research suggests individuals regularly taking the common heartburn medication Pepcid may be twice as likely to survive the infection.
In a study published last week by the medical journal Medrxiv, researchers with Columbia University found that some COVID-19 non-intensive care unit patients taking heartburn medications with the active ingredient famotidine experienced lower fatality rates and required less ventilator treatment. However, they warn that additional research is needed to determine whether patient progression was due to the drug, or coincidence.
Famotidine is a histamine-2 blocker that works by decreasing the amount of acid the stomach produces and is typically used to treat and prevent ulcers in the stomach and intestines. The active ingredient is found in Pepcid, as well as many over-the-counter heartburn and acid reducing medications.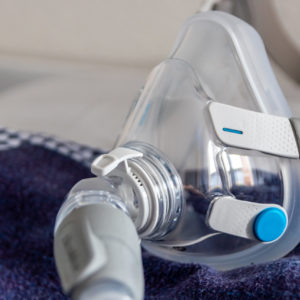 Did You Know?
Millions of Philips CPAP Machines Recalled
Philips DreamStation, CPAP and BiPAP machines sold in recent years may pose a risk of cancer, lung damage and other injuries.
Learn More
The study looked at data on 1,620 patients hospitalized with COVID-19. Among the participants, 84 (5.1%) received famotidine either orally or intravenously within 24 hours of hospital admission. Of those taking famotidine, only 10% died or needed a ventilator. By comparison, patients not taking famotidine had a 22% rate of death or required ventilator treatment.
Researchers indicated that when comparing those taking famotidine to the rest of the patient population, those receiving the drug were two times less likely to be intubated or require the need for a ventilator.
The study does not offer a definitive reason for why patients receiving Pepcid and similar drugs had a reduced risk of death and fared better, and researchers are calling for additional clinical trials to be conducted to determine the safety and effectiveness of the drug to treat COVID-19.
According to news sources, the researchers at Northwell Health and Columbia University have already begun conducting famotidine clinical trials on COVID-19 patients.
The medical community is trying to balance speed and caution following other attempts to adapt other drugs to treat COVID-19 which have not fared so well.
Some believed hydroxychloroquine and chloroquine could be an effective treatment of COVID-19, however testing resulted in several clinical trials being shut down immediately after patients developed deadly heart arrhythmias, resulting in dozens of deaths.
Hydroxychloroquine is a drug approved by the FDA to treat lupus, rheumatoid arthritis, and malaria. The FDA issued an emergency authorization for doctors to use the drug on some coronavirus patients after a French study showed promising results. However, the study was later found to have problems with research standards.
A study conducted on Veterans with COVID-19 indicated a higher rate of death among patients who used the drug. Some people have taken it upon themselves to use nonprescription versions of the drug used for aquarium treatments, resulting in serious and fatal side effects.
The FDA issued a warning last month, calling on consumers not to take the drug outside of hospital settings and to only take hydroxychloroquine under a doctor's care.
To date, there is still no proven treatment or vaccine for COVID-19 as U.S. cases continue to climb, surpassing  1.3 million confirmed cases and nearly 80,000 fatalities.
"*" indicates required fields