Deadlines for Philips CPAP Lawsuits Leading Up To First Bellwether Trials Proposed By Parties
January 25, 2023
By: Irvin Jackson
Competing proposals for various deadlines in Philips CPAP lawsuits have been submitted in advance of a status conference that will be held tomorrow, as the Court considers plans to prepare a group of "bellwether" cases for early trial dates, involving allegations that toxic sound abatement foam from the recalled devices caused various respiratory problems and cancers among users.
Thousands of product liability claims are being pursued by individuals diagnosed with injuries allegedly caused by the use of recalled Philips CPAP devices, which were removed from the market in 2011, after the manufacturer acknowledged that small black particles and toxic chemicals may be released directly into the machine's air pathways as the sound abatement foam deteriorates.
The lawsuits will involve a wide variety of injuries, including allegations that the Philips CPAP foam caused cancers to develop, as well as lung damage, pulmonary fibrosis, asthma and other side effects. To help gauge how juries may respond to certain evidence and testimony that is likely to be repeated throughout the cases, it is expected that the Court will establish a "bellwether" process and schedule a series of early trial dates to help the parties determine appropriate Philips CPAP lawsuit settlement amounts.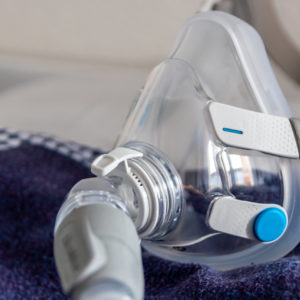 Philips CPAP Recall Lawsuit
Given common questions of fact and law raised in the claims, the Philips CPAP litigation in the federal court system has been centralized as part of an MDL assigned to U.S. District Judge Joy Flowers Conti, in the Western District of Pennsylvania, who is presiding over coordinated discovery and pretrial proceedings.
Judge Conti has already appointed a Philips CPAP recall settlement master to work with the parties and determine whether an early agreement can be reached to resolve claims, and a status conference was held today to review a discovery and case management schedule, as well as other issues that have come up in the litigation.
Deadlines for Philips CPAP Lawsuits
Parties submitted a joint report (PDF) to Judge Conti on January 18, which contained two separate schedules of Philips CPAP lawsuit deadlines proposed by each side to move the cases forward.
"While the parties have been able to reach agreement on a number of the required elements to be addressed in a proposed discovery and case management order, as well as on issues that need not be addressed at this juncture of the MDL proceedings, there are some issues on which the parties fundamentally disagree which impact the case management schedule," the joint report states. "For that reason, the parties submit their respective proposals and positions for the Court's consideration in establishing a discovery and case management scheduling order."
The plaintiffs' proposed plan calls for a unified schedule, during which case-specific discovery would run parallel to general discovery. Plaintiffs' proposal calls for the first personal injury bellwether lawsuit to go to trial in the summer of 2024.
A separate proposal submitted by the manufacturer calls for a bifurcated schedule, which would not see bellwether cases even selected until at least 2025, and the first lawsuit would not go before a jury until 2026 or later.
In advance of the status conference, the parties also submitted an outline of all existing Philips CPAP lawsuit deadlines in the MDL (PDF) on January 23, which includes the resolution of various pretrial issues that will be addressed throughout 2023.
February 2023 Philips CPAP Lawsuit Update
There are currently more than 300 lawsuits against Philips already filed in the federal court system, with thousands of additional CPAP injury claims registered on a census established by the court to toll the statute of limitations.
Throughout 2023, the number of claims is expected to rapidly grow, both involving injuries diagnosed long before the recall, as well as new injuries that continue to be diagnosed months after users breathed the toxic particles released as the sound abatement foam degraded inside their machines.
As part of the coordinated management of the litigation, Judge Conti has directed the parties to establish a bellwether process, where small groups of representative claims will prepare for early trial dates. While the outcome of these early verdicts will not have any binding impact on other plaintiffs, the average Philips CPAP lawsuit payout amounts awarded by juries are likely to have a big influence on how much the manufacturer will pay to settle claims, to avoid each claim being remanded to different U.S. District Courts nationwide for separate trial dates in the future.
William

September 9, 2023 at 2:02 pm

Been using since 2015 discontinued use was notified about recall a lot of good now that my lungs are damaged

Jerry

January 26, 2023 at 12:20 pm

They have no intention on replace defective CPAPs. I've given everything they requested but it's not in their required format they have rejected my claim. I have not quit pursuing a replacement device.
"*" indicates required fields