Philips DreamStation CPAP Recall Delays Should Result in Strong FDA Enforcement Action, Including Potential Criminal Charges: Lawmaker
October 25, 2023
By: Irvin Jackson
A U.S. Senator is calling for a criminal investigation into the massive Philips DreamStation CPAP recall of 2021, after recent reports revealed that the manufacturer may have known about problems with sound abatement foam inside the machines for years before the devices were pulled from the market.
Senator Richard Blumenthal, of Connecticut, called for "immediate action" against Philips Respironics in an October 10 letter (PDF) to U.S. Food and Drug Administrator Robert Califf, and Attorney General Merrick Garland at the Department of Justice (DOJ). Blumenthal suggested that criminal charges should be brought against the manufacturer, if the findings are substantiated.
The letter came in the wake of a recent ProPublica report which detailed how Philips learned of CPAP sound abatement foam problems as early as 2010, more than a decade before a recall was issued.
Philips DreamStation CPAP Recall
The massive Philips CPAP DreamStation recall was publicly announced in July 2021, impacting millions of CPAP, BiPAP and mechanical ventilators sold since 2009, which contained a defective polyester-based polyurethane (PE-PUR) foam that was intended to cut down on noise as the machines were used. However, the manufacturer acknowledged at that time that the foam was known to degrade and breakdown, releasing small black particles, chemicals and toxic gasses directly into the machine's air pathways.
Due to the serious health issues from breathing the Philips CPAP foam, consumers were told to immediately stop using their machines unless needed for life supporting treatment.
More than two years after the recall, there are now thousands of Philips CPAP lawsuits being pursued by former users, each involving allegations that regular users of the machines developed various forms of cancer, respiratory illnesses, lung diseases and other complications after exposure to the foam particles.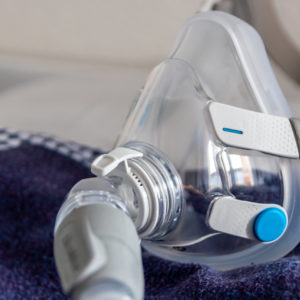 Philips CPAP Recall Lawsuit
The recently published ProPublica investigation revealed that Philips began to receive reports of sound abatement foam used in its devices breaking down as early as 2010, but failed to take immediate actions to recall the machines or warn users.
In addition to waiting more than a decade before publicly disclosing the issue, the report also found that Philips hid more than 3,700 reports of problems with the CPAP machines from the U.S. Food and Drug Administration (FDA), and that the company's own scientists had confirmed there was a health risk for users several years before the recall was finally issued.
"It was not until 2019 – nearly a decade after the first complaints were received – that Philips finally initiated a formal investigation. It would be two years before Philips would alert FDA that it was recalling the 15 million impacted devices in 2021," Blumenthal wrote. "FDA and DOJ must urgently use all of their authorities to protect current and future patients by investigating these allegations thoroughly, taking the strongest enforcement action possible, including criminal charges, if the allegations are substantiated."
The letter notes that FDA investigations have revealed that Philips sat on more than 220,000 consumer complaints which contained keywords like contaminant, particles, foam, debris, and other clear signs there was a recurring problem with the sound abatement foam. But the company took no corrective or preventative actions for years.
"This delay in action is made even more alarming by the fact that, in 2015, the company received complaints similar to those it had already received in the United States from a subsidiary in Japan. In that case, the subsidiary quickly moved to replace the foam in those breathing machines," Blumenthal noted. "Of course, despite this information and action in Japan, Philips continued using the foam in the United States without warning patients or alerting the FDA until 2021."
He indicated that the public may not know "the full impact of Philips negligence" for years, and urged the FDA and the DOJ to launch swift, aggressive investigations and enforcement actions against the company.
October 2023 Philips DreamStation CPAP Recall Lawsuit Status Update
Philips recently agreed to pay at least $445 million to settle class action lawsuits over the CPAP recall. However, the deal does not resolve any of the liability the company faces from personal injury lawsuits brought over side effects of CPAP foam exposure, which has been linked to reports of cancer, leukemia, lymphoma, pulmonary fibrosis, interstitial lung disease, sarcoidosis and other disease. Company officials have said they hope to reach a settlement resolving those cases next year.
Throughout the rest of 2023, the number of claims is expected to continue growing, both involving injuries diagnosed long before the recall, as well as new injuries that continue to be diagnosed months after users breathed the toxic particles released as the sound abatement foam degraded inside their machines.
As part of the coordinated management of litigation the company is facing, a Philips CPAP lawsuit bellwether process is expected to be established, where small groups of representative claims will be prepared for early trial dates if Philips CPAP settlements can not be reached to resolve large numbers of claims.
While the outcome of these early verdicts will not have any binding impact on other plaintiffs, the average Philips CPAP lawsuit payout amounts awarded by juries are likely to have a big influence on how much the manufacturer will pay to settle claims, to avoid each claim being remanded to different U.S. District Courts nationwide for separate trial dates in the future. However, a settlement agreement reached before then may make such trials unnecessary.
"*" indicates required fields