Problems with Philips CPAP Machines Reported 11 Years Before Recall Issued By Manufacturer
September 29, 2023
By: Irvin Jackson
For at least a decade, Philips Respironics knew there were problems with the foam used in it's DreamStation CPAP machines, but continued to sell them for use with people who were already vulnerable to respiratory problems, including infants and the elderly, according to a new investigative report.
In detailed findings published by ProPublica on September 27, the independent journalism organization outlines how Philips began to receive reports of sound abatement foam used in its devices breaking down as early as 2010, leading to users inhaling "black particles" made up of toxic chemicals.
According to the investigation, not only did Philips wait 11 years to recall the sleep apnea machines, and several years after their own scientists had confirmed there was a health risk to users, but the manufacturer also hid more than 3,700 reports of problems from the U.S. Food and Drug Administration (FDA).
Philips CPAP Recall
In 2021, a massive Philips CPAP recall was announced, which impacted millions of CPAP, BiPAP and mechanical ventilators sold since 2009, which contained a defective polyester-based polyurethane (PE-PUR) foam, which was intended to cut down on noise as the machines were used.
Due to the serious health issues from the Philips CPAP foam, consumers were told to immediately stop using their machines unless needed for life supporting treatment, and the manufacturer finally acknowledged that the foam was breaking down, and releasing small black particles, chemicals and gasses directly into the lungs of users.
Tens of thousands former users are now pursuing Philips CPAP lawsuits against the manufacturer, each involving allegations that regular use of the machines resulted in various cancers, respiratory illnesses, lung disease and other complications. A number of Philips class action lawsuit have also filed on behalf of all owners of the recalled machines, seeking compensation for economic damages suffered by consumers, even if they have not been diagnosed with an injury.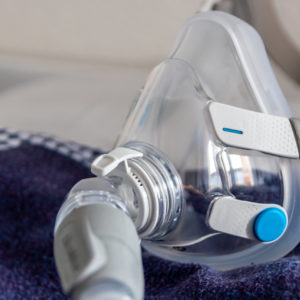 Philips CPAP Recall Lawsuit
Earlier this month, Philips announced it will pay a minimum of $445 million in a CPAP recall settlement to individuals who bought, rented or leased one of the impacted devices, and another $34 million to health insurance companies and others who paid to reimburse users to replace the machines. However, the settlement does not address any of the liability the company faces for injuries and deaths linked to the CPAP machines.
Philips CPAP Foam Problems Reported in 2010
According to the ProPublica report, Philips placed the sound abatement foam into the machines to address rattling noises which kept CPAP users awake. However, it was not long before reports problems with the Philips CPAP machines started to come in, usually involving descriptions of black particles, dust, oily-like substances and other signs of contaminants in the breathing tubes and face masks.
By 2015, the company had numerous reports pointing to the sound abatement foam as the problem, however, ProPublica indicates that the company not only did nothing to address the dangerous design that placed foam directly in the machine's air pathways, but it began using the same foam in a wider array of machines, including its popular DreamStation CPAP device, which launched that year.
The company would not launch a formal investigation into the problem until 2019, nearly a decade after the first reports, ProPublica investigators determined after reviewing numerous company documents, as well as interviews with former Philips employees.
The foam was even used in a ventilator which went on sale at the start of the COVID-19 pandemic, despite the company's own tests having shown it was breaking down three years earlier, the report states.
Philips Hid CPAP Machine Problems From FDA
Medical device manufacturers are legally required to submit to the government all reports of patient injuries, device malfunctions and deaths related to their devices within 30 days. They are also required to begin investigating the potential causes of those problems.
However, according to this report, not only did Philips wait nine years to launch an investigation, but it also failed to submit more than 3,700 reports of Philips CPAP machine problems to the FDA, leaving the agency unaware of the scope and scale of the situation.
ProPublica indicates that Philips officials responded to their investigation by claiming reports of problems about the foam were limited, and were evaluated on a case-by-case basis. However, company officials still claim they did not become fully aware of the health risks until early 2021.
Former Philips engineers and safety experts interviewed for the report disputed those claims, saying any concerns raised by safety supervisors were dismissed and ignored for years.
Earlier this summer, the FDA indicated it had received more than 105,000 medical device reports involving problems caused by exposure to toxic sound abatement foam inside the sleep apnea machines, including 385 deaths.
Individual CPAP Injury Lawsuits Not Settled
Even after agreeing to pay at least $445 million, Philips continues to face tens of thousands of personal injury lawsuits brought over side effects of CPAP foam exposure, which has been linked to reports of cancer, leukemia, lymphoma, pulmonary fibrosis, interstitial lung disease, sarcoidosis and other disease.
In April, Philips CEO Roy Jakobs announced the company's intent to settle Philips CPAP recall claims involving economic losses later this year. In addition, Jakobs indicated the company hopes to resolve individual personal injury lawsuits sometime in 2024; a cost likely to far exceed the economic loss settlement.
Throughout the rest of 2023, the number of claims is expected to rapidly grow, both involving injuries diagnosed long before the recall, as well as new injuries that continue to be diagnosed months after users breathed the toxic particles released as the sound abatement foam degraded inside their machines.
As part of the coordinated management of litigation the company is facing, a Philips CPAP lawsuit bellwether process is expected to be established, where small groups of representative claims will be prepared for early trial dates if Philips CPAP settlements can not be reached to resolve large numbers of claims.
While the outcome of these early verdicts will not have any binding impact on other plaintiffs, the average Philips CPAP lawsuit payout amounts awarded by juries are likely to have a big influence on how much the manufacturer will pay to settle claims, to avoid each claim being remanded to different U.S. District Courts nationwide for separate trial dates in the future. However, a settlement agreement reached before then may make such trials unnecessary.
"*" indicates required fields