Philips CPAP Class Action Settlement Results in Agreement To Pay $479M To Owners of Recalled Machines
September 08, 2023
By: Irvin Jackson
Following a massive Philips CPAP recall issued in 2021, which impacted millions of sleep apnea devices that released toxic foam particles directly into the breathing machine's air pathways, a $479 million settlement has been reached to resolve a economic damages class action lawsuit filed on behalf of all consumers. However, the settlement does not impact thousands of Philips CPAP injury lawsuits being pursued by former users diagnosed with cancer, lung damage and other health problems after using the devices.
The recall impacted millions of CPAP, BiPAP and mechanical ventilators sold since 2009, which contained a defective polyester-based polyurethane (PE-PUR) foam, which was intended to cut down on noise as the machines were used. However, consumers were told to immediately stop using their Philips machines more than two years ago, after the manufacturer acknowledged that the foam was breaking down, and releasing small black particles, chemicals and gasses directly into the lungs of users.
Philips Respironics now faces a growing number of legal claims, including both personal injury and wrongful death lawsuits brought on behalf of former users diagnosed with cancer, respiratory illnesses, lung disease and other complications after regularly using the machines. However, a Philips CPAP class action lawsuit was also filed on behalf of all owners of the recalled machines, seeking compensation for economic damages suffered by consumers, even if they have not been diagnosed with an injury.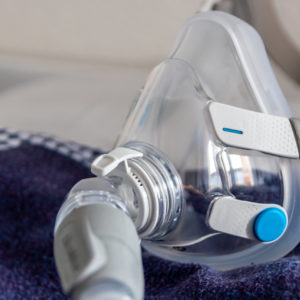 Philips CPAP Recall Lawsuit
Philips CPAP Settlement Reached for Economic Damages
This week the parties filed a motion (PDF), asking the U.S, District Judge presiding over the Philips CPAP litigation to approve a class action settlement agreement reached to resolve all economic loss claims.
According to the brief, Philips will pay a minimum of $445 million to individuals who bought, rented or leased one of the recalled CPAP or BiPAP devices, and another $34 million to health insurance companies and others who paid to reimburse users to replace the machines.
Plaintiffs who are part of the class action lawsuits will receive $100 for each device they returned to Philips due to the recall, and another $50 to $1,500 in compensation, depending on the type of device the plaintiffs used.
In addition, plaintiffs may be eligible for extended warranties on devices that were repaired or refurbished by the manufacturer.
The company will make a 25% down payment on the settlement within two weeks of final court approval.
If approved, the Philips CPAP class action settlement would resolve all economic claims against the manufacturer, and automatically include about 1.3 million users who have returned devices to Philips through its recall program without the need to submit a claim.
The agreement has been in the works for some time. In April, Philips Respironics announced it had earmarked $630 million to settle economic loss claims.
Individual CPAP Injury Lawsuits Not Settled
Even after agreeing to pay at least $445 million, Philips continues to face tens of thousands of personal injury lawsuits brought over side effects of CPAP foam exposure, which has been linked to reports of cancer, leukemia, lymphoma, pulmonary fibrosis, interstitial lung disease, sarcoidosis and other disease.
In April, Philips CEO Roy Jakobs announced the company's intent to settle Philips CPAP recall claims involving economic losses later this year. In addition, Jakobs indicated the company hopes to resolve individual personal injury lawsuits sometime in 2024; a cost likely to far exceed the economic loss settlement.
Throughout the rest of 2023, the number of claims is expected to rapidly grow, both involving injuries diagnosed long before the recall, as well as new injuries that continue to be diagnosed months after users breathed the toxic particles released as the sound abatement foam degraded inside their machines.
As part of the coordinated management of the litigation, Judge Conti has also directed the parties to establish a Philips CPAP lawsuit bellwether process, where small groups of representative claims will be prepared for early trial dates if Philips CPAP settlements can not be reached to resolve large numbers of claims.
While the outcome of these early verdicts will not have any binding impact on other plaintiffs, the average Philips CPAP lawsuit payout amounts awarded by juries are likely to have a big influence on how much the manufacturer will pay to settle claims, to avoid each claim being remanded to different U.S. District Courts nationwide for separate trial dates in the future. However, a settlement agreement reached before then may make such trials unnecessary.
"*" indicates required fields