Philips Respironics Sets Aside Another $630M To Settle CPAP Recall Lawsuits
April 25, 2023
By: Irvin Jackson
The parent company of Philips Respironics has earmarked $630 million in costs on a recent financial statement to settle certain CPAP recall lawsuits, which have been filed over the use of toxic sound abatement foam in its sleep apnea machines.
Amsterdam-based Royal Philips announced its 2023 first-quarter earnings on Monday, indicating that the additional funds will help it reach a resolution to CPAP economic damage lawsuits filed on behalf of thousands of individuals in the U.S., who used recalled devices that exposed them to a risk of cancer, lung damage and other respiratory conditions.
Following a CPAP recall issued in 2021, millions of consumers were told to immediately stop using their Philips machines, after the manufacturer acknowledged that the defective sound abatement foam inside the devices may degrade and breakdown, releasing toxic chemicals and small black particles directly into the machine's air pathways and the lungs of users.
Many experts predict that the manufacturer will ultimately face billions in legal liability and Philips CPAP settlement payouts, including any payments made to settle economic loss class action lawsuits that seek medical monitoring and damages associated with replacing or repair the machines, as well as substantially larger claims involving specific personal injuries experienced by former users.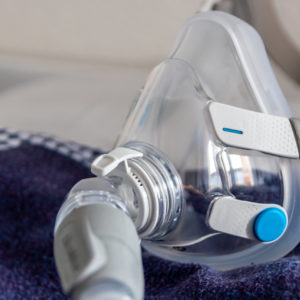 Given common questions of fact and law raised in Philips CPAP lawsuits filed throughout the federal court system, all cases have been centralized before Senior U.S. District Judge Joy Flowers Conti in the Western District of Pennsylvania for coordinated discovery and pretrial proceedings, as part of a multidistrict litigation (MDL).
"Resolving the Philips Respironics recall for patients remains our highest priority. In the first quarter, we have recorded a provision in anticipation of a resolution of the economic loss class action in the US," the company told investors in its 2023 Q1 earnings report, announcing the $630 million set aside. "This is an important step in addressing the litigation related to the recall."
The money is earmarked to specifically resolve economic loss claims, where CPAP users who have not claimed to have suffered physical injuries, but seek reimbursement for the devices and the cost of medical monitoring for future side effects that may be caused by exposure to the toxic sound abatement foam. Previously, the company had already set aside about $1 billion to handle the cost of recalling millions of devices and repairing and replacing them, but that did not include legal costs.
Just last week, Philips CEO Roy Jakobs announced the company's intent to settle Philips CPAP recall claims involving economic losses later this year. In addition, Jakobs indicated the company hopes to resolve individual personal injury lawsuits sometime in 2024; a cost likely to far exceed the economic loss settlement.
Philips CPAP Recall Problems
The $630 million set aside comes as the company faces criticism from federal regulators over how it has handled the recall and replacement of millions of devices.
The Philips CPAP recall was first announced in June 2021, impacting millions of machines sold since 2009, which contain a defective polyester-based polyurethane (PE-PUR) foam. While the foam was intended to reduce noise and vibrations while the sleep apnea machines were used at night, it has been found to breakdown and release small black particles and chemicals directly into the machine's air pathways and users' lungs.
As a result of the potential CPAP foam health risks, federal health officials immediately warned all consumers to stop using the recalled machines nearly two years ago, unless needed for life-sustaining therapy.
The FDA has been extremely critical of Philips' handling of the recall, at first warning that the company's recall notifications had been inadequate, and that its CPAP repair program has been slow to get much-needed breathing assistance machines back to the consumers who need them.
Earlier this month, the FDA warned consumers that Philips has issued deceptive information regarding how many repaired or replacement CPAP devices it has shipped to consumers.
Philips initially announced the CPAP machine repair and replacement program in September 2021, but the pace of repairs has been extremely slow, along with some concerns about the safety of the alternative foam material the manufacturer is using, which may also release harmful chemicals directly into the machine's air pathways.
As of February 2023, the FDA indicated it was aware of nearly 100,00 medical device reports involving problems with Philips CPAP, BiPAP and ventilator devices, including reports of nearly 350 deaths.
May 2023 Philips CPAP Lawsuit Settlement Update
There are currently more than 300 lawsuits against Philips already filed in the federal court system, with thousands of additional CPAP injury claims registered on a census established by the court to toll the statute of limitations.
Throughout 2023, the number of claims is expected to rapidly grow, both involving injuries diagnosed long before the recall, as well as new injuries that continue to be diagnosed months after users breathed the toxic particles released as the sound abatement foam degraded inside their machines.
Negotiating Philips CPAP settlements for the injury claims will be more complex than the economic loss class action lawsuits, given the wide variety of different types of cancer and lung damage individual plaintiffs have alleged may be caused by the sleep apnea machines, including:
Leukemia, Lymphoma or other Cancers
Pulmonary Fibrosis, Sarcoidosis or other Lung Diseases
Chronic Asthma, Bronchitis or Pneumonia
Liver Injury, Kidney Injury, Heart Attack, Stroke or Heart Failure
As part of the coordinated management of the litigation, Judge Conti has also directed the parties to establish a bellwether process, where small groups of representative claims will be prepared for early trial dates if Philips CPAP settlements can not be reached to resolve large numbers of claims.
While the outcome of these early verdicts will not have any binding impact on other plaintiffs, the average Philips CPAP lawsuit payout amounts awarded by juries are likely to have a big influence on how much the manufacturer will pay to settle claims, to avoid each claim being remanded to different U.S. District Courts nationwide for separate trial dates in the future. However, a settlement agreement reached before then may make such trials unnecessary.
"*" indicates required fields