Philips Motion To Dismiss CPAP Injury Lawsuits Described as Baseless in Plaintiffs' Response
March 09, 2023
By: Irvin Jackson
Philips Respironics is asking a federal judge to dismiss the Master Complaint brought on behalf of all former users pursuing CPAP injury lawsuits, in a move plaintiffs indicate "baselessly" challenges a specific process for pleading claims that the manufacturer consented to and benefited from, while ignoring the substance of individual Short Form Complaints filed by each claimant.
The manufacturer faces thousands of product liability claims by former users of recalled Philips CPAP devices, which were removed from the market in 2011, after it was discovered that small black particles and toxic chemicals may be released by the machines' sound abatement foam directly into the machine's air pathways and users' lungs.
The CPAP injury lawsuits involve a wide variety of injuries allegedly experienced by individual users, including allegations that the Philips CPAP foam caused cancers to develop, as well as lung damage, pulmonary fibrosis, asthma and other side effects.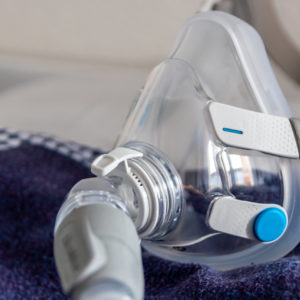 Philips CPAP Recall Lawsuit
Given common questions of fact and law raised in the claims, the Philips CPAP litigation in the federal court system has been consolidated as part of an MDL, which is assigned to U.S. District Judge Joy Flowers Conti in the Western District of Pennsylvania, for coordinated discovery and pretrial proceedings.
Early in the MDL proceedings, Judge Conti issued a pretrial order that established a streamlined process for filing Philips CPAP injury lawsuits, asking plaintiffs to file one "Master Complaint", which then allowed each individual claimant to file a "Short Form Complaint" adopting specific claims and allegations that applied to their lawsuit.
In January, Philips filed a motion to dismiss (PDF) with the MDL court, alleging that the Master Complaint and Short Form Complaints are so defective and improperly structured that the cases must be dismissed for failing to properly state a claim.
In a response (PDF) filed this week, plaintiffs sharply criticized Philips for ignoring the very procedures it agreed to in the MDL, after many weeks of negotiations and approval by the Court.
"Having consented to a specific process for pleading personal injury claims and having benefitted from that process, Philips baselessly challenges the Master Complaint for serving its purpose, and, in doing so, ignores the substance of the Short Form Complaints, the contents of which were agreed upon by the Parties," Plaintiffs wrote in their response. "Many of Philips' case-specific arguments are antithetical to the purpose of a Master Complaint and inappropriate for its dismissal."
Plaintiffs indicate Philips is distorting the basis for the CPAP injury lawsuits, falsely suggesting the claims solely rely on the voluntary recall, and suggesting that action insulates the company from liability for the injuries caused by the machines.
"The fact that Philips recalled these Devices (many years after Philips knew they were defective) does not absolve Philips from liability," Plaintiffs wrote. "Its simplistic view ignores, among other things, that (i) Philips knew for years of the defect and the associated health consequences, (ii) users had no way of knowing themselves that foam in their Devices had degraded or off-gassed toxins, (iii) Philips concealed the defect, (iv) the toxins that resulted from the off-gassing caused by the defect were known to cause serious health effects, and (v) Plaintiffs' use of the Devices caused them to suffer serious health effects."
The plaintiffs have called for Judge Conti to reject Philips' motion, maintaining that the claims have been properly pled, as previously agreed to by both parties and the Court.
March 2023 Philips CPAP Lawsuit Update
There are currently more than 300 lawsuits against Philips already filed in the federal court system, with thousands of additional CPAP injury claims registered on a census established by the court to toll the statute of limitations.
Throughout 2023, the number of claims is expected to rapidly grow, both involving injuries diagnosed long before the recall, as well as new injuries that continue to be diagnosed months after users breathed the toxic particles released as the sound abatement foam degraded inside their machines.
As part of the coordinated management of the litigation, Judge Conti has also directed the parties to establish a bellwether process, where small groups of representative claims will prepare for early trial dates. While the outcome of these early verdicts will not have any binding impact on other plaintiffs, the average Philips CPAP lawsuit payout amounts awarded by juries are likely to have a big influence on how much the manufacturer will pay to settle claims, to avoid each claim being remanded to different U.S. District Courts nationwide for separate trial dates in the future.
Michael

April 8, 2023 at 4:03 pm

What can I do as a victim to speed up this process because some of us don't have your guys's time.
"*" indicates required fields