Philips CPAP Machine Settlement for Class Action Claims Gain Preliminary Approval, As Personal Injury Lawsuit Negotiations Continue
October 17, 2023
By: Irvin Jackson
A federal judge has granted preliminary approval to a $479 million Philips CPAP class action lawsuit settlement agreement, while the parties continue to engage in negotiations to resolve thousands of individual claims brought by those who were injured by the recalled sleep apnea treatment devices.
The class action claim and personal injury lawsuits both stem from a Philips CPAP recall issued in 2021, which impacted millions of the machines that contained a defective polyester-based polyurethane (PE-PUR) foam. Although the foam was intended to help reduce noise and vibrations, it has since been discovered that the foam tends to break down over time, releasing toxic particles and gases which were inhaled by millions of consumers.
At the time of the recall, the U.S. Food and Drug Administration warned consumers to immediately stop using their Philips CPAP devices due to the health risks. As a result, a Philips CPAP class action lawsuit was pursued on behalf of all owners of recalled machines, seeking economic damages and medical monitoring. In addition, tens of thousands of individual Philips CPAP personal injury lawsuits have been filed by individuals who claim they have been diagnosed with cancer, lung damage, respiratory injuries or other health conditions.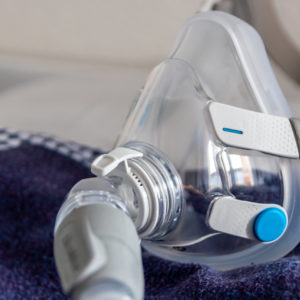 Philips CPAP Recall Lawsuit
All Philips CPAP lawsuits, both class action and individual claims, have been centralized before Senior U.S. District Judge Joy Flowers Conti in the Western District of Pennsylvania, for coordinated discovery and pretrial proceedings as part of a multidistrict litigation (MDL).
Philips CPAP Class Action Settlement Preliminary Approval
In September, Philips announced it would pay at least $445 million in a CPAP recall settlement to individuals who bought, rented or leased one of the impacted devices, and another $34 million to health insurance companies and others who paid to reimburse users to replace the machines.
The settlement agreement seeks to resolve all economic claims against the manufacturer, and automatically include about 1.3 million users who have returned devices to Philips through its recall program without the need to submit a claim.
In a court order (PDF) issued on October 10, Judge Conti granted preliminary approval to the agreement, indicating that both parties appeared to negotiate in good faith to resolve the economic loss claims.
"The Court hereby finds that the Settlement falls within the range of reasonableness meriting possible final approval and has key indicia of fairness, including that (1) the Parties have reached the Settlement after investigating the strengths and weaknesses of the Economic Loss Claims and the defenses thereto, (2) the extensive settlement negotiations were arm's-length and consisted of multiple mediation sessions overseen by the Settlement Mediator, (3) there is no evidence of collusion in reaching this Settlement, and (4) the proponents of the Settlement are experienced in similar litigation," Judge Conti wrote.
Qualified Philips CPAP class action settlement participants will receive $100 for each device they returned to Philips due to the recall, and another $50 to $1,500 in compensation, depending on the type of device the plaintiffs used.
Plaintiffs who disagree with the settlement agreement will be given a chance to present their arguments at a Final Fairness Hearing on April 11, 2024, before final approval is granted. Plaintiffs have until February 7 to notify the Court that they intend to opt-out or object to the settlement agreement.
Individual Philips CPAP Personal Injury Lawsuits Remain Unresolved
While the parties appear on track to resolve the class action portion of the litigation, tens of thousands of individuals still have pending lawsuits indicating they suffered actual physical injuries due to their use of the recalled Philips CPAP devices.
Today, Judge Conti is holding a status conference to receive updates on the ongoing individual litigation. According to a joint proposed agenda (PDF) for the hearing, the parties will discuss the status of discovery proceedings, updates on state court litigation and the case census registry, and will receive an update on the FDA's recent demands for more testing of recalled Philips CPAP devices.
The Court will also receive an update on the continuing negotiations seeking to resolve the personal injury claims.
Philips executives have already indicated publicly that they hope to reach a settlement agreement that resolves all cases. In April, Philips CEO Roy Jakobs announced that the company planned to settle the class action litigation this year, and hoped to resolve the individual injury claims sometime in 2024.
It is expected that the settlement to resolve the Philips CPAP personal injury lawsuits will far eclipse the economic loss settlement amount. However, if no agreement is reached to resolve a large majority of the individual claims, Judge Conti has also directed the parties to establish a Philips CPAP lawsuit bellwether process, where small groups of representative claims will be prepared for early trial dates if a global settlement is not reached.
"*" indicates required fields