Heartburn Drug Side Effects And Safety Recommendations Highlighted in Medical Letter
October 02, 2017
By: Irvin Jackson
A recent safety analysis highlights the numerous side effects of heartburn drugs, such as Nexium, Prilosec, Prevacid and other popular medications, but concludes that for individuals with a clear indication for long-term use, the benefits probably still outweigh the known risks at this time. 
The report was published last week in the Journal of the American Medical Association (JAMA), from information outlined by The Medical Letter, Inc., a non-profit organization that publishes critical appraisals of prescription drugs and therapeutics.
An increasing number of serious health risks have been linked to a widely used class of drugs, known as proton pump inhibitors (PPI), which are used by millions of Americans for long-term treatment of heartburn, gastroesophageal reflux disease (GERD) and prevention of upper gastrointestinal effects from certain pain medications.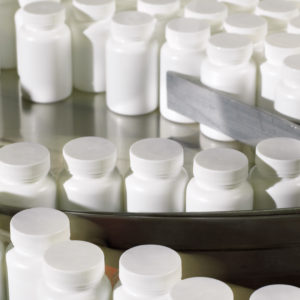 According to the analysis, various clinical studies have linked PPI heartburn medications to side effects like kidney disease, bone fractures, vitamin B12 deficiency, iron deficiency, community-acquired pneumonia, clostridium difficile (c-diff) infections, hypmoagnesemia and QT prolongation.
"Long-term PPI use has been associated with an increasing number of safety concerns," the analysis concludes. "Few of these concerns are supported by a causal relationship or consistent data. For patients with a clear indication for long-term treatment with a PPI, the benefits of probably outweigh the risks."
Perhaps the most serious proton pump inhibitor risk to surface in recent years has been evidence that the drugs may cause a condition known as acute interstitial nephritis (AIN), which may progress to chronic kidney disease (CKD). The analysis points out that the mechanism of action by which PPIs cause kidney disease remains unknown, but outlines the findings of several studies published in recent years that have identified this serious safety signal.
In December 2014, the FDA required new warnings for the first time about a the risk of acute interstitial nephritis from the heartburn drugs.
According to a study published in the medical journal CMAJ Open in April 2015, users of Nexium, Prilosec or other PPI may face a more than 3 times higher risk of developing acute interstitial nephritis, and 2.5 greater risk of experiencing acute kidney injury.
In January 2016, another study published in the medical journal JAMA Internal Medicine found that the heartburn drugs may also increase the risk of chronic kidney disease by 50%.
Those findings were supported by another study published in April 2016, which found that PPI medications may increase the risk of kidney failure, as well as chronic kidney disease.
As a result of these independent studies, a growing number of former users of the heartburn medications are now pursuing Nexium lawsuits, Prilosec lawsuits, Prevacid lawsuits, Protonix lawsuits and other claims over drug makers' failure to adequately disclose the kidney risks on the warning labels.
Since the drugs have been aggressively promoted without indication that users may experience serious kidney damage, many users with mild heartburn symptoms continue on the medications for long periods of time without any effort to reduce or stop the need for the medications. Many prominent experts have expressed concern that many users continue to take the drugs even though there may be no real medical need any longer.
As heartburn drug injury lawyers continue to review and file cases, it is ultimately expected that thousands of kidney injury cases may be filed in the coming months and years.
"*" indicates required fields