Antidote for Pradaxa Bleeds May Impact Sales of Xarleto
March 06, 2015
By: Irvin Jackson
Boehringer Ingelheim appears set to release an antidote for Pradaxa, which would make it the first manufacturer of a new generation anticoagulant to have a reversal agent available to help doctors address problems of uncontrollable bleeding, which have plagued Pradaxa, Xarelto, Eliquis and other similar medications. 
According to a press release issued on March 2, Boehringer Ingelheim indicates that it is petitioning the FDA, as well as European and Canadian health agencies, for approval of idarucizumab; an antidote for the blood-thinning effects of Pradaxa.
If approved, it would make Pradaxa the first novel oral anticoagulant, known as Factor Xa inhibitors, to have an approved reversal agent, potentially providing protection against the risk of severe bleeding problems and providing the medication a major advantage over competitors.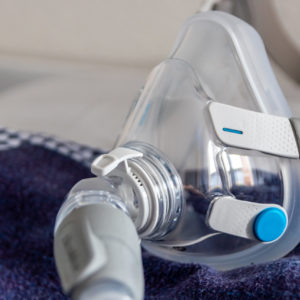 Did You Know?
Millions of Philips CPAP Machines Recalled
Philips DreamStation, CPAP and BiPAP machines sold in recent years may pose a risk of cancer, lung damage and other injuries.
Learn More
The reversal agent may help Pradaxa reclaim the top spot among the new blood thinners, which quickly became a blockbuster medication after it was introduced in late 2010. However, amid concerns about severe injuries and deaths associated with uncontrollable bleeding, as well as thousands of Pradaxa lawsuits filed on behalf of users throughout the U.S., sales were overtaken by Xarelto.
As similar bleeding problems with Xarelto have surfaced, all manufacturers have been working to identify a safe and effective antidote that doctors may be able to use to reverse the blood thinning effects of the drugs.
"We are once again leading the evolution and innovation of anticoagulation care, and the potential approval would enable us to provide physicians with a specifically targeted reversal agent for PRADAXA patients in rare emergency situations," Sabine Luik, senior vice president of Medicine & Regulatory Affairs at Boehringer Ingelheim, said in the press release. "If idarucizumab is approved, PRADAXA would be the first and only novel oral anticoagulant with a specifically targeted reversal agent."
Bleeding Problems with Pradaxa, Xarelto, Eliquis
Pradaxa (dabigatran) was the first member of this new generation of anticoagulants to hit the market, designed to replace Coumadin (warfarin) as the "go-to" medication for prevention of strokes due to atrial fibrillation. Other members of this new class introduced after Pradaxa include Xarelto and Eliquis.
All of the medications have been promoted as superior alternatives to warfarin, because they are easier to use and do not require blood level monitoring during treatment. However, doctors are able to give a dose a vitamin K and fresh frozen plasma to users of warfarin who experience bleeding problems, quickly reversing the older drug's blood thinning effects. No such reversal agents are currently available for Pradaxa, Xarelto or Eliquis.
Within a year after Pradaxa hit the market, it quickly earned the dubious distinction as one of the medications most commonly associated with adverse event reports submitted to the FDA.
Boehringer Ingelheim faced over 4,000 product liability lawsuits alleging that inadequate warnings were provided about the lack of an available reversal agent for their medication, which eventually led to a $650 million Pradaxa settlement last year, with an average of about $150,000 to be awarded to former users who experienced injuries associated with uncontrollable bleeds.
Xarelto (rivaroxaban) was the second member of this new class of anticoagulants to be approved by the FDA, hitting the market about a year after Pradaxa. However, as Boehringer Ingelheim faced mounting lawsuits and publicity over severe bleeding events associated with Pradaxa, Xarelto quickly overtook the top spot among the new medications, with sales exceeding those of Pradaxa in 2013.
A growing number of Xarelto bleeding lawsuits are now being pursued on behalf of former users, raising similar allegations that inadequate warnings were provided about the lack of an approved reversal agent and claiming that the drug makers should have never introduced the medication without an antidote to allow doctors to reverse bleeding events.
Race For An Antidote
To secure the position of dominance in this new class of anticoagulants, Boehringer Ingelheim and the makers of Xarelto, Bayer and Johnson & Johnson, have been each attempting to identify and secure approval for an effective reversal agent for their specific medication.
In June, the FDA granted "breakthrough status" to fast-track the approval process for Boehringer Ingelheim's possible Pradaxa antidote.
Boehringer Ingelheim has filed for approval of the reversal agent based off of phase 1 clinical trials which the company says indicates that a five-minute infusion of idarucizumab reversed the blood thinning effects of Pradaxa in both young, health individuals and in elderly patients with kidney problems, who are believed to face the highest risk of bleeding events while taking the drug.
A company called Portolo Pharmaceuticals is in the process of developing a reversal agent for Xarelto and several other new blood thinners as well. In January, the drug maker claimed that a clinical trial shows that a drug called andexanet alfa may be an effective Xarelto reversal agent.
"*" indicates required fields