Reversal Agent for Pradaxa Works Within Minutes: Study
June 23, 2015
By: Irvin Jackson
As Pradaxa lawsuits continue to be filed on behalf of individuals who have suffered uncontrollable bleeding problems, a new study suggests that a proposed reversal agent for the controversial anticoagulant may be able to stop the drug's blood thinning effects within minutes, potentially allowing doctors to treat bleeding events that develop among users.
According to a report published this week in the New England Journal of Medicine, the experimental drug idarucizumab reduced the blood thinning effects of Pradaxa (dabigatran) in virtually all test subjects.
The study was sponsored by Boehringer Ingelheim and is the third phase of testing for the potential antidote, which may provide a substantial market advantage for the makers of Pradaxa, which is part of a new generation of oral anticoagulants that have been plagued by reports of uncontrollable bleeding due to a lack of safe and effective reversal agents.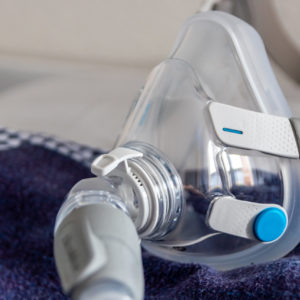 Did You Know?
Millions of Philips CPAP Machines Recalled
Philips DreamStation, CPAP and BiPAP machines sold in recent years may pose a risk of cancer, lung damage and other injuries.
Learn More
Pradaxa was the first member of a new class of mediations to hit the market in recent years, known as direct thrombin inhibitors. Other new-generation anticoagulants in the same class include Xarelto and Eliquis, which have all been aggressively marketed in recent years and quickly grown to become big selling medications. If approved, idarucizumab would make Pradaxa the first member of the class with a reversal agent, which may make the medication considerably safer.
The drugs have been promoted as superior replacements for warfarin, which has been the go-to anticoagulant for prevention of strokes among patients with atrial fibrillation for years. While the manufacturers indicate that their drugs require less frequent blood monitoring, a large number of severe and sometimes bleeding problems have been linked to Pradaxa, Xarelto and Eliquis.
Unlike warfarin, which can be quickly reversed with a dose of vitamin K and fresh frozen plasma if bleeding or hemorrhaging develops, each of the new generation of drugs were introduced without an approved reversal agents.
The phase III study for the Pradaxa antidote is ongoing and will ultimately involve up to 300 patients at centers worldwide, according to Boehringer Ingelheim. The interim results were presented at the International Society of Thrombosis and Haemostasis 2015 Congress in Toronto, Canada.
"Among 68 patients with an elevated dilute thrombin time and 81 with an elevated ecarin clotting time at baseline, the median maximum percentage reversal was 100% (95% confidence interval, 100 to 100)," the study's findings note. "Idarucizumab normalized the test results in 88 to 98% of the patients, an effect that was evident within minutes."
The results indicate that after four and 12 hours, 90% of patients were at normal coagulation levels. However, there were 18 deaths among study subjects, primarily among those who were hospitalized for emergency bleeding events or other medical emergencies.
"As observed in earlier research in volunteers, idarucizumab reversed the anticoagulant effect of dabigatran in patients completely within minutes," lead investigator Dr. Charles Pollack, Professor of Emergency Medicine at the University of Pennsylvania's Perelman School of Medicine, said in a Boehringer Ingelheim press release. "These data demonstrate that use of idarucizumab can help physicians focus on other vital aspects of emergency management beyond anticoagulant reversal in dabigatran-treated patients."
Lawsuits Over Pradaxa, Xarelto and Eliquis
Since Boehringer Ingelheim introduced Pradaxa in October 2010, the drug maker has been hit with more than 4,000 product liability lawsuits alleging that inadequate warnings were provided about the bleeding risk and the lack of a reversal agent.
Following several years of litigation, a Pradaxa settlement agreement was announced last year, with Boehringer Ingelheim agreeing to pay $650 million to resolve the claims for an average of about $150,000 each. However, the drug maker continues to face what appears to be a second round of Pradaxa bleeding lawsuits filed in recent months by individuals who have experienced problems since the original settlement.
Xarelto (rivaroxoaban) was introduced in 2011, as the second member of this class, and it has since grown to become the best seller of the two. Bayer and Johnson & Johnson also face a growing number of Xarelto lawsuits, which raise nearly identical allegations from former users who suffered severe bleeding problems.
Eliquis (apixaban) was approved by the FDA in early 2013, and Bristol-Myers Squibb has aggressively marketed the medication in direct-to-consumer advertisements to increase use, even though it also lacks a currently approved reversal agent. To date, Elquis has not been targeted by a large number of complaints or lawsuits, but that may change as its popularity increases.
The FDA also recently announced the approval of a fourth member of this class, Savaysa (edoxaban), which will be marketed by Daiichi Sankyo. Many analysts have suggested that the first manufacturer to get a reversal agent approved by the FDA will have a significant market advantage over the competition.
"*" indicates required fields