Pregnant Women Face Widespread Mistreatment, Discrimination During Childbirth and Maternity Care: CDC Survey
August 24, 2023
By: Martha Garcia
One in five pregnant women report being mistreated while receiving maternity and delivery care, with the problems most commonly identified among women of color, according to the findings of a new study.
In addition to widespread mistreatment, a third of women also report experiencing discrimination during maternity care, according to the findings published by researchers from the U.S. Centers for Disease Control and Prevention (CDC) in the latest issue of the agency's Vital Signs Report.
Researchers analyzed data from the Porter Novelli View Moms survey administered from April 24 to 30, 2023, which collected data from 2,400 participants regarding the maternity and delivery care they received.
Overall, most respondents reported satisfaction with their maternity care, but satisfaction was lower among those who experienced mistreatment by their doctors or healthcare providers.
The study indicated that 22% of women reported mistreatment while pregnant, including during childbirth or maternity care. Black, Latina, and multiracial patients experienced mistreatment at higher rates.
Mistreatment of pregnant women included not receiving a response when the patient asked their doctor for help, being shouted at or scolded by their doctor, not having their physical privacy protected, and being threatened with withholding of treatment or made to accept unwanted treatment.
One-third of patients reported experiencing varying forms of discrimination during pregnancy, including discrimination for race, age, weight, and income level.
Maternal Mistreatment Increases Pregnancy Risks
Mistreatment and discrimination among pregnant women can lead to increased rates of complications during pregnancy and childbirth, contributing to the alarming rates of maternal deaths already seen in the U.S.
Prior research has found that more than 700 women die every year in the U.S. from pregnancy or childbirth complications, which are are largely preventable. Those findings also suggested that Black women face the highest risk.
In this new survey, CDC researchers indicate that women with no insurance and public insurance also reported experiencing higher rates of mistreatment by doctors and healthcare providers compared to patients with private insurance.
Overall, roughly 40% of Black, 39% of multiracial, and 37% of Latina women experienced racial discrimination associated with pregnancy complications. Research published earlier this year concluded racial disparities in maternal mortality continue to increase, with Black women facing the greatest risk of maternal deaths.
"We know that racism and discrimination can lead to delays in treatment and sometimes tragic and preventable deaths," said Dr. Wanda Barfield, CDC's Division of Reproductive Health director. "Healthcare provider trainings on unconscious bias and culturally appropriate care may be a first step in understanding how to provide respectful maternity care to all women."
Maternal Care Communication Concerns
Nearly half of the women who responded to the study reported holding back from asking questions or discussing concerns with their doctor. They reported feeling embarrassed, worrying their doctor would think they were being difficult, feeling their doctor was rushed, and not feeling confident they knew what they were talking about.
Open communication is important between providers and patients to help build trust, share concerns, and help with targeted treatment to avoid preventable pregnancy complications that can lead to maternal deaths.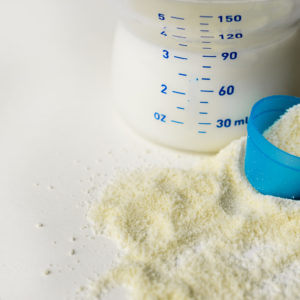 The United States has one of the highest rates of maternal deaths among high-income nations in the world. Maternal mortality rates are three times higher in the U.S. compared to every other wealthy country.
Improving quality maternity care and implementing respectful maternity can help reduce pregnancy complications and maternal deaths, CDC researchers noted. Healthcare facilities can take steps to improve respectful care, like hiring a diverse workforce, training staff appropriately, promoting improvement actions, and working to make patients feel understood and valued.
"Every mother deserves to be treated with dignity and respect. Maternal care is a core component of this nation's health care, and the Biden-Harris Administration is committed to improving maternal health outcomes," said U.S. Department of Health and Human Services Secretary Xavier Becerra. "Bias, stigma, and mistreatment have no place in our healthcare systems."
"*" indicates required fields