Risk of Gadolinium Deposits from MRI Contrast Agents May Not Be Dose-Dependent: Study
May 16, 2018
By: Irvin Jackson
Researchers at Children's Hospital in Los Angeles say that the risk of gadolinium deposits building up in the brain following an MRI may not be linked to the dose of the contrast agent used, but instead may be the result of the chemical interacting with other factors, such as brain tumors and brain irradiation treatments. 
In a study published in the May 2018 issue of the medical journal Radiology, researchers were unable to find a dose-specific relationship between the amount of gadolinium deposits in the brain and the signal intensity of magnetic resonance imaging (MRI) results.
The study comes amid growing concerns that use of MRI dyes to enhance imaging tests have left users with a condition known as gadolinium deposition disease (GDD), which has been linked to various symptoms, including reduced cognitive function, headaches, bone and joint pain, tendon and ligament pain, thickening of soft tissues and other problems. The condition is considered incurable and progressive, meaning that it worsens over time, raising concerns about the safety of gadolinium-based contrast agents widely used during MRI and MRA examinations.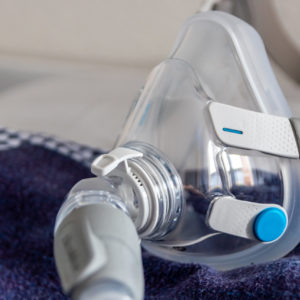 Did You Know?
Millions of Philips CPAP Machines Recalled
Philips DreamStation, CPAP and BiPAP machines sold in recent years may pose a risk of cancer, lung damage and other injuries.
Learn More
This latest study came as a follow-up to a 2014 study, which determined that gadolinium deposits may build in the brain. At that time, researchers measured the build-up by the increase in signal intensity when later MRIs were performed. In other words, the researchers believed that leftover gadolinium was causing stronger MRI signal results and used those stronger results to determine that the buildups were occurring.
This latest study sought to determine if other factors were at play.
Researchers looked at data on 144 pediatric patients who received intravenous gadolinium contrast dyes for enhanced MRI exams. The study involved 55 patients who had primary brain tumors and underwent whole-brain irradiation, 19 who had primary brain tumors but underwent chemotherapy only, 52 who had primary brain tumors but underwent no treatment, and 18 who suffered neuroblastoma without brain metastatic disease.
The study found that changes in the results of the MRI scans were independent of the administration of gadolinium contrast dyes both in patients with brain tumors who underwent irradiation, and patients with untreated primary brain tumors.
The researchers said that while gadolinium build-up does not appear to be dose dependant, more study is needed to determine if radiation, and potential structural changes in brain tumors, have an effect on MRI images which may be thought to represent gadolinium build up.
Gadolinium Deposition Disease Risk
The findings come about five months after the FDA issued new label requirements for gadolinium contrast agents such as OptiMark, Magnevist, Gadavist, Omniscan and other similar products, which provided new warnings that alert patients and medical professionals to the risk of gadolinium retention and side effects. The agency is also planning to require all gadolinium-based contrast agent manufacturers to conduct new human and animal studies to determine their safety.
The FDA is also recommending that health care professionals consider the fact that the body retains gadolinium when deciding whether to give it to patients that may be at higher risk of health problems. These include women who are pregnant or think they may be pregnant, patients with kidney problems, children, and patients when inflammatory conditions. The recommendations also suggest that repeated use of the contrast agents be minimized where possible, particularly when MRIs are scheduled closely together.
Patients are urged to tell their health care professionals whether they are pregnant or may be pregnant, whether they have kidney problems, and the date of their last MRI with gadolinium, or whether they have had repeated MRI scans that involved the use of gadolinium contrast agents.
MRI contrast agent manufacturers face a growing number of gadolinium deposition disease lawsuits filed in recent months, each raising similar indications that manufacturers failed to warn about the effects of exposure to the MRI contrast dyes used to enhance imaging tests.
"*" indicates required fields