Judge to Review Roundup Damages in Post-Trial Motions Hearing
July 02, 2019
By: Irvin Jackson
During a hearing this afternoon, the U.S. District Judge presiding over all federal Roundup lawsuits indicates that parties should be prepared to address questions related to the amount of damages awarded by a jury earlier this year in the first bellwether case, which included $5 million in compensatory damages to a man diagnosed with non-Hodgkins lymphoma following use of the weedkiller, as well as another $75 million in punitive damages designed to punish Monsanto for failing to warn consumers.
The verdict came in a bellwether trial that ended in March 2019, involving claims brought by Edwin Hardeman, who developed the cancer after spraying Roundup for three decades.
During the first phase of the trial, the jury concluded that Roundup exposure caused the non-Hodgkins lymphoma diagnosis. As a result, the jury was allowed to consider additional evidence during a second phase, which included information that suggested Monsanto has known for years that the widely used weedkiller may cause cancer, yet failed to warn consumers.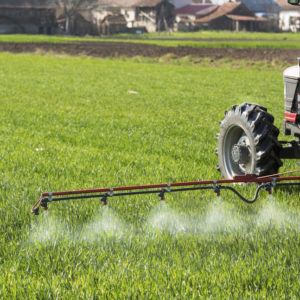 Bayer and it's Monsanto unit have challenged the Roundup damages, arguing that there was insufficient evidence to justify the verdict and that the amount awarded for compensatory and punitive damages was excessive.
Late last week, the Court issued a pretrial order (PDF) indicating that the parties should be prepared to discuss the issues during a hearing that will be held this afternoon at 2:30 p.m. in the Northern District of California.
On the issue of compensatory damages awarded in the Roundup case, U.S. District Judge Vince Chhabria indicates the parties should be prepared to discuss whether they agree that California law provides the standard for review of the excessiveness of an award, and asks the plaintiffs to identify all evidence supporting the non-economic damages.
On the issue of punitive damages, which are designed to be a punishment for wrongful conduct, as opposed to compensate the plaintiff, Judge Chhabria indicated the parties should be prepared to address the appropriate ratio between compensatory and punitive damages. In addition, Monsanto was asked to address how a maximum award that is constitutionally permissible differs from an award that is excessive, but not suspect under the constitution.
In a separate pretrial order (PDF) issued yesterday, additional questions were posed to the parties, including whether Hardeman needs to be offered a choice between accepting any reduced punitive damage award or proceeding with a new trial.
Roundup Settlements
While the outcome of this hearing, and the amount of Roundup damages awarded to Hardeman will not have a direct impact on other claims, the Court rulings will be closely watched by lawyers involved in the litigation, and may influence future settlement negotiations.
Bayer and its Monsanto unit currently face about 15,000 product liability lawsuits filed nationwide by farmers, landscapers, groundskeepers and other consumers diagnosed with non-Hodgkins lymphoma following years of Roundup exposure.
At least 1,300 of the Roundup cases are pending in the federal court system, where the litigation has been centralized before Judge Chhabria in the Northern District of California, as part of a multidistrict litigation (MDL). However, if the parties fail to reach Roundup settlements to resolve the litigation, Judge Chhabria has indicated he will start remanding large numbers of cases back to U.S. District Courts nationwide for individual trial dates.
In addition to Hardeman's trial, two other Roundup cases have gone to trial in California state court, each also resulting in massive damage awards for the plaintiffs, which have been viewed as compelling evidence about how other juries may respond to similar evidence that is likely to be repeated throughout the litigation.
Last summer, the first Roundup trial resulted in a $289 million jury verdict for a former school groundskeeper diagnosed with non-Hodgkins lymphoma. Under California law, the damages in that Roundup case were subsequently reduced to $78 million, which both Monsanto and the plaintiffs are each appealing.
Following the Hardeman verdict in March 2019, a third trial ended in May with a landmark $2 billion verdict in California state court, involving compensatory and punitive damages awarded to a husband and wife who were each diagnosed with non-Hodgkins lymphoma following use of Roundup.
To facilitate potential settlement of the cases and help guide the parties toward fair offers for damages in each Roundup case, Judge Chhabria has ordered the parties to participate in a mediation process with prominent attorney Ken Feinberg, who has guided some of the largest settlements in high-profile litigation in recent years, including funds to pay claims related to the BP oil spill, Volkswagen emissions scandal, General Motors ignition switch recall, September 11th Victim Compensation fund and others.
"*" indicates required fields