Roundup Exposure Dangers May Be Fueling "Precision Farming" Trend: Report
November 28, 2018
By: Irvin Jackson
Mounting concerns over the cancer risks associated with exposure to Roundup may be causing some farmers to move away from use of the weed killer, or at least limiting how much of the herbicide is sprayed, according to a new report. 
In a story published recently by The Economist (purchase required), an analyst indicates that Bayer executives fear that there may be a substantial drop in use of the glyphosate-based weed killer over the next decade, amid growing evidence about the potential Roundup dangers and better methods of "precision farming."
The practice involves the use of robots or exacting scientific methods for farmers to specifically target their use of chemicals, such as herbicides and pesticides, only applying the products where they are needed.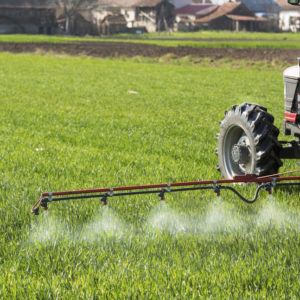 According to the report, interest in precision farming has spiked amid growing concerns that glyphosate contained in Roundup may increase the risk of non-Hodgkin's lymphoma. Bayer executives warn investors that a recent plaintiff victory in the first Roundup cancer lawsuit to go to trial, may push more farmers toward precision farming due to fear of Roundup exposure.
In August, a California jury determined that Bayer and it's Monsanto subsidiary should be required to pay $289 million in compensatory and punitive damages to a former school groundkeeper left with non-Hodgkins lymphoma following years of Roundup exposure. While the award was later reduced to $78 million, the manufacturer faces thousands of similar claims, with additional "bellwether" trials set throughout 2019.
Earlier this month, Bayer announced that it now faces more than 9,300 Roundup lawsuits. The Economist notes this could mean that the litigation costs the company tens of billions of dollars. However, that price tag could soar much higher if concerns about Roundup also cut into sales of the widely used weed killer, which some estimates suggest may fall by a quarter or more over the next several years. Bayer executives predict precision farming could result in a 20% to 30% decline in sales over the next 10 years.
The report indicates that Roundup makes up 70% of Monsanto's operating profits, and notes that Bayer has lost more than $31 billion in market value since the recent verdict and continuous news coverage about the Roundup cancer dangers, which plaintiffs allege that Monsanto has spent decades covering up.
As precision farming technology continues to catch on, the effects could be felt across the pesticide industry. How widely those effects spread for Bayer, Monsanto and other pesticide makers could hinge on the future outcomes of the Roundup litigation.
Another California case, as well as the first federal Roundup trial, are both expected to begin in early 2019, with a steady schedule of claims going before juries over the next year. While the outcomes of these trials will not have a binding impact on other claims, they are viewed as "bellwethers" to help gauge how juries may respond to certain evidence and testimony that will be repeated throughout the litigation.
While Bayer has maintained that it intends to defend claims in court, if the manufacturer fails to negotiate Roundup settlements or otherwise resolve the litigation, thousands of trial dates may be set in courts nationwide in the coming years.
"*" indicates required fields