Oklahoma City School Evacuated After CO Poisoning Injuries
November 12, 2013
By: Irvin Jackson
Several children and staff members at an Oklahoma City elementary school were overcome by carbon monoxide (CO) fumes on Monday, leading to a school shut down and investigation into the cause of the incident.  
Lee Elementary School was evacuated after reports of staff and students falling ill. The victims reported suffering from nausea, dizziness, burning eyes and other symptoms of CO poisoning.
At least ten people, including five adults and five children, were treated for carbon monoxide exposure, with six of them taken to the hospital. The six hospitalized victims included three children and three adults.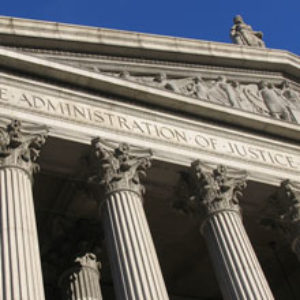 Investigators say that the CO leak came from a heating and air conditioning unit, with most of the illnesses occurring in one of the classroom. There do not appear to have been working carbon monoxide detectors in the school.
Lee Elementary School has cancelled classes today following the incident. The HVAC unit linked to the leak will be replaced today, school officials said.
The incident highlights the increasing chances of carbon monoxide poisoning as the cold weather season kicks in nationwide. As heating units and other appliances are cranked up to combat the chill, safety officials nationwide have been attempting to raise awareness about risks associated with carbon monoxide exposure and the importance of making sure CO detectors are functioning.
In recent years, a number of high-profile incidents involving carbon monoxide leaks at schools have raised concerns about the lack of detectors and alarms in most schools nationwide.
Last December about 50 people, including more than 40 children, were sickened due to carbon monoxide exposure at Finch Elementary School in Atlanta. That school also lacked carbon monoxide detectors, and the problem was not discovered until staff realized numerous people were suffering the same symptoms of illness at the same time.
In September, the Georgia Department of Community Affairs issued new voluntary guidelines for carbon monoxide detectors in the district's schools. It is unclear whether the Oklahoma City Public Schools have a carbon monoxide detector policy.
Carbon monoxide is a significantly toxic gas that is colorless, odorless, tasteless and lacks any sort of irritating factor that could allow someone to detect its presence. Leaks of carbon monoxide are the leading cause of fatal poisonings in the United States.
The first signs of carbon monoxide exposure, which could include headaches, nausea, light headedness and flu like symptoms, are often not attributed to a gas leak, potentially resulting in prolonged exposure.
According to the U.S. Centers for Disease Control and Prevention, carbon monoxide poisoning kills about 500 people in the U.S. annually, and is linked to about 15,000 emergency room visits.
"*" indicates required fields