SoClean "Activated Oxygen" Claims Hid Dangerous Ozone Released By CPAP Sanitizer: Lawsuit
February 24, 2022
By: Irvin Jackson
A class action lawsuit has been filed over hidden health risks from SoClean CPAP sanitizing machines, alleging that the manufacturer deceived the public by hiding the fact that the devices release dangerous levels of ozone, by calling it "activated oxygen".
The complaint (PDF) was filed by Kelby Arnouville in the U.S. District Court for the Western District of Louisiana on February 22, seeking class action status to pursue damages for all individuals from the state who purchased a SoClean 2 CPAP sanitizer.
SoClean devices are intended to sterilize and deodorize CPAP breathing machines, which are used by individuals with sleep apnea. However, the lawsuit notes that to be effective at sanitizing the devices using ozone, SoClean devices must emit levels of gas that are higher than can be safely tolerated by humans or animals.
SoClean CPAP Sanitizer Lawsuits
Did you suffer side effects that may be caused by SoClean "Activated Oxygen"?
CONTACT A LAWYER
In addition, neither consumers nor the FDA were told about the high levels of ozone released by the devices, but instead were told the machines used activated oxygen, which the company later admitted was ozone.
"SoClean markets the devices as 'safe' and 'healthy,' which is false (given) that they generate toxic ozone gas at levels that substantially exceed federal regulations," Arnouville's lawsuit states. "SoClean falsely represents that its devices use 'no water or chemicals' or 'no harsh chemicals' to clean CPAP machines, despite using ozone gas – a harsh chemical that causes respiratory problems in humans."
Arnouville's lawsuit joins a growing number of other SoClean class action lawsuits filed in recent months, each raising similar allegations.
The litigation began to emerge after a massive Philips CPAP machine recall was issued last summer, for millions of devices that contained a toxic sound abatement foam that may degrade and breakdown, releasing foam particles directly into the breathing machine air pathways.
Philips made several statements following the recall that suggested the use of ozone CPAP sanitizers like SoClean may accelerate the rate at which the foam breaks down. While SoClean sued Philips over the claims, arguing that the company was attempting to blame their sanitizing device for problems that are actually the result of a defectively designed CPAP machine, there are now an increasing number of claims alleging that SoClean engaged in false and deceptive advertising for their sanitizing machines.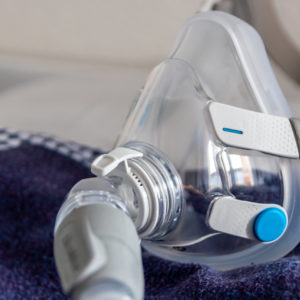 Philips CPAP Recall Lawsuit
Last month the U.S. Judicial Panel on Multidistrict Litigation centralized all SoClean CPAP Sanitizing Machine lawsuits before one judge in the Western District of Pennsylvania for pretrial proceedings as part of a MDL, or multidistrict litigation.
The cases were centralized before U.S. District Judge Joy Flowers Conti, who is also overseeing a MDL established for the growing number of Philips CPAP lawsuits filed over injuries and exposure to the toxic sound abatement foam.
Carol

October 14, 2022 at 2:08 pm

I have been using the so clean machine and my son has been to. We were not told of the ozone level that was not good for humans and can make your health worse

Gary

June 6, 2022 at 2:19 pm

Just wanting to know t h e requirements for being added to thus case.
"*" indicates required fields