Statin Diabetes Risk Does Not Outweigh Benefits: Study
August 13, 2012
By: Martha Garcia
Researchers indicate that despite an increased risk of acquiring type 2 diabetes from statin medications, such as Crestor and Lipitor, the benefits of the cholesterol-reducing drugs still outweigh any known health risks.  
A controversial study published last week by the medical journal, The Lancet, determined the cardiovascular benefits of statins continue to outweigh the risk of developing Type 2 diabetes.
According to the findings of the JUPITER trial, Justification for the Use of Statins in Primary Prevention: An Intervention Trial Evaluating Rosuvastatin trial, which was funded by the drug maker Astra-Zeneca, researchers found that "the cardiovascular and mortality benefits of statin therapy exceed the diabetes hazard."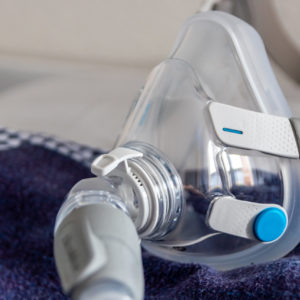 Did You Know?
Millions of Philips CPAP Machines Recalled
Philips DreamStation, CPAP and BiPAP machines sold in recent years may pose a risk of cancer, lung damage and other injuries.
Learn More
Statins are a class of medications used to lower cholesterol by reducing blood levels of low-density lipoprotein (LDL) cholesterol, or "bad" cholesterol. LDL cholesterol is a major contributor to coronary artery disease.
The cholesterol medications are one of the best-selling classes of drugs in the United States, with more than $14.5 billion in combined sales in 2008. Some of the most commonly marketed prescriptions of statins include: Advicor, Altoprev, Crestor Lescol, Lipitor, Lovalo, Mevacor, Pravachol, Simcor, Vytorin and Zocor.
The trial was a randomized double-blind placebo-controlled study where no previous cardiovascular disease or diabetes was determined to be a risk. Either 20 mg of Crestor or a placebo were given in a study conducted over 5 years.
While the researchers indicate that the benefits of statins outweigh the risk of developing diabetes, studies have suggested that people who are already at risk are significantly more likely to develop the disease if they are also taking statins.
In February, the FDA announced a new warning label requirement for the class of medications due to recent studies that suggested side effects of statins may increase the diabetes risk.
According to one study, a 27% increase in diabetes was found among statin users compared to another study which found a 9% increase in risk of diabetes among people who took the drug. Another study published in March in the Journal of the American College of Cardiology found that some statins could increase the risk of diabetes by as much as one-third.
The link between statin use and the development of diabetes has been controversial and ongoing, even linking a risk of statin use with an 50% increased risk for older women to develop diabetes, according to a study published in the Archives of Internal Medicine.
The new label requirements issued by the FDA also warn against muscle injury and may also cause cognitive impairments such as confusion and memory loss. Patients who reported these symptoms also reported the problems ceased when they stopped taking the drug. Statin was previously linked to rhabdomylosis after a study found that 1 in 10,000 statin users developed the often fatal condition.
Hector

August 21, 2012 at 8:31 pm

Crestor caused me to be now hobbled with severe painfull myopathy. I can not walk 20 ft and must be supported by my wife .I stopped statins 2 yrs ago for 2 months with no improvement My cardio said since I had established coronary art disease I should resume Crestor Finally 6 wks ago I stopped Crestor as pain,stiffness became intolerable I am afraid I might not recover as I was on Crestor 40mgs fo[Show More]Crestor caused me to be now hobbled with severe painfull myopathy. I can not walk 20 ft and must be supported by my wife .I stopped statins 2 yrs ago for 2 months with no improvement My cardio said since I had established coronary art disease I should resume Crestor Finally 6 wks ago I stopped Crestor as pain,stiffness became intolerable I am afraid I might not recover as I was on Crestor 40mgs for yrs Muscle mitochondria may be irreversibly damaged I have had full work ups 4 neuros ,internist,oncologist,thrum, and cardio No one stopped Crestor!!Iam taking CoEnxyme q10 plus other supplements Any infor.regarding prog.or therapy appreciated
"*" indicates required fields