Surgical Stapler Complications and Safety Concerns Will Be Subject Of Upcoming FDA Hearing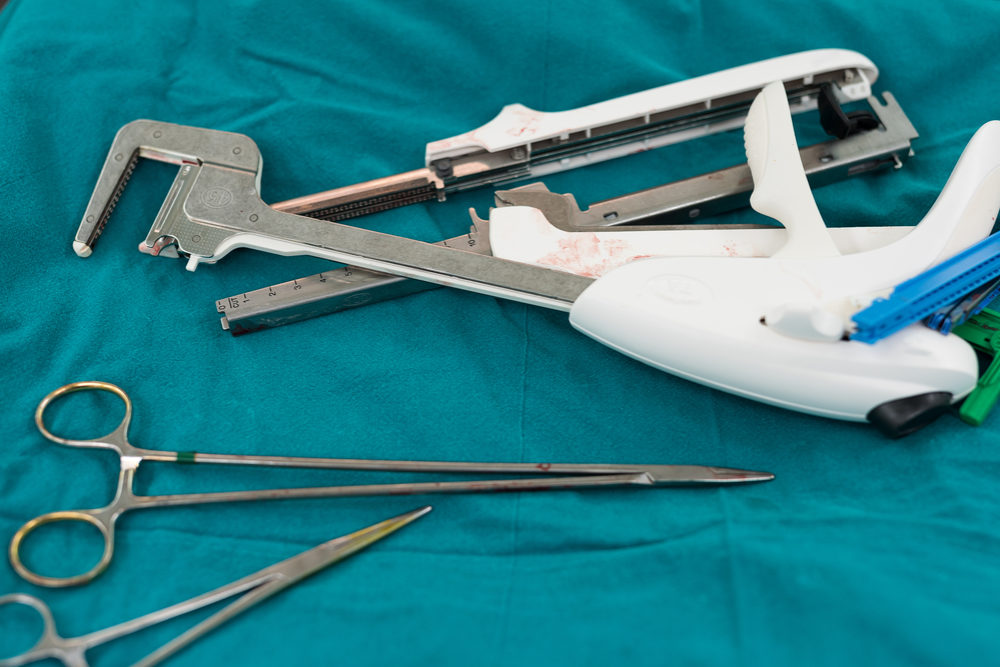 May 29, 2019
By: Irvin Jackson
Following a public hearing that starts tomorrow, federal regulators may determine that surgical staplers need to reclassified as higher-risk medical device, following concerns about complication rates and how to make the products safer.
Starting on Thursday, the FDA will host a two-day meeting of its General and Plastic Surgery Devices Advisory Panel in Gaithersburg. On the first day of the hearing, the committee will discuss whether surgical stapler devices should be reclassified from Class I medical devices to Class II, which is more restrictive and requires premarket approval.
The panel will then make recommendations to the FDA about how to best address the safety and complications associated with surgical staplers. While those recommendations will not be binding, they are often the basis for the FDA's final decisions.
The hearing comes amid an ongoing FDA campaign to make surgical staplers safer for patients. The agency first suggested the change in classification as part of new rules and guidelines for surgical staplers proposed last month.
The proposed rules followed an FDA warning to doctors in early March about the high numbers of surgical stapler complications and patient injuries reported in recent years. According to the agency, it received more than 41,000 reports of adverse events between January 2011 and the present.
The new classification would require more stringent premarket approval for new staplers and force manufacturers to provide more thorough safety warnings and instructions.
The most commonly reported surgical stapler problems involve an opening of the staple line, malformation of staples, staplers misfiring, staplers being too difficult to fire, staplers failing to fire and staplers that were misapplied.
The agency has identified device failure, device malfunction, improper device selection, adverse tissue reaction and infections as the primary risks.
"FDA Is concerned by the recent number of adverse events associated with surgical staplers," agency experts said in an executive summary (PDF) prepared ahead of the hearing. "Stapler/staple malfunctions may result in prolonged surgical procedures or unplanned, additional surgical interventions, which may lead to other complications such as bleeding, sepsis, fistula formation, tearing of internal tissues and organs, increased risk of cancer recurrence, and death."
The agency is asking its advisory panel whether it has properly identified surgical stapler risks, whether surgical staplers are reasonably safe and effective for internal use, and whether the agency should put in place any other special controls to assure device safety.
"*" indicates required fields