California Jury Returns Defense Verdict In Talcum Powder Mesothelioma Trial
April 08, 2019
By: Irvin Jackson
Following the latest in what is expected to be a series of talcum powder trials this year, a California jury has returned a defense verdict in favor of Johnson & Johnson in claim brought by a man diagnosed with mesothelioma, which was allegedly caused by asbestos particles in Johnson's Baby Powder.
The trial involved a lawsuit filed by 65 year-old Robert Blinkinsop, who was diagnosed with mesothelioma in July 2017, and claimed that he developed the rare and fatal cancer following decades of using talcum powder on himself between 1977 and 1994, and using it on his children from 1992 to 1996.
Like other talcum powder lawsuits, Blinkinsop claimed that Johnson & Johnson failed to adequately warn that their popular product contained asbestos, which is the only known cause for mesothelioma. However, a jury in Long Beach, California returned rejected the claims in a verdict returned on Friday.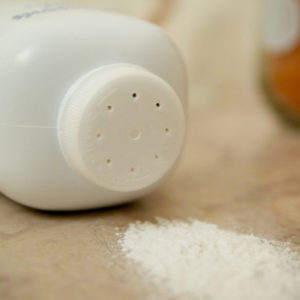 Johnson & Johnson continues to face more than 13,000 Baby Powder lawsuits and Shower-to-Shower lawsuits, and has had mixed results at trial, with a juries typically either returning massive damage awards, or defense verdicts where individual plaintiffs failed to establish their case. In addition to claims for mesothelioma, the litigation also involves lawsuits brought by women diagnosed with ovarian cancer following use of the products for feminine hygiene.
Just a few weeks before this defense verdict, Johnson & Johnson reportedly reached settlements to resolve three talcum powder claims that were either in the middle of trial or set to begin in the coming weeks.
That move came after a different California jury determined last month that Johnson & Johnson should be required to pay $29 million for failing to warn about the risk of mesothelioma from talcum powder, and a Missouri jury returned a landmark $4.7 billion verdict for 22 women diagnosed with ovarian cancer in August 2018. Both verdicts included substantial punitive damages award, which are designed to punish the manufacturer for recklessly disregarding the health of consumers for years.
Plaintiffs each raise similar allegations, maintaining that Johnson & Johnson has known for decades that exposure to talcum powder may increase the risk of cancer, including ovarian cancer and mesothelioma.
Unless Johnson & Johnson is able to negotiate additional talcum powder settlements that start resolving large numbers of cases, the manufacturer is expected to continue to face a steady stream of trial dates throughout the remainder of 2019.
"*" indicates required fields