Challenges to Talc Powder Expert Witnesses in MDL To Be Heard July 22
July 12, 2019
By: Irvin Jackson
The U.S. District Judge presiding over all Johnson's Baby Powder lawsuits and Shower-to-Shower lawsuits pending throughout the federal court system has scheduled Daubert proceedings to begin on July 22, at which time the Court will consider challenges to the admissibility of expert witness testimony about the link between talc powder and ovarian cancer that is the subject of more than 12,500 cases.
Each of the product liability complaints allege that Johnson & Johnson and other defendants have known for decades that side effects of talcum powder may increase the risk of ovarian cancer when applied by adult women around the genitals, yet have failed to provide consumer warnings.
Given common questions of fact and law raised in the lawsuits, cases pending throughout the federal court system have been centralized for pretrial proceedings before U.S. District Judge Freda L. Wolfson in the District of New Jersey, as part of an MDL or multidistrict litigation.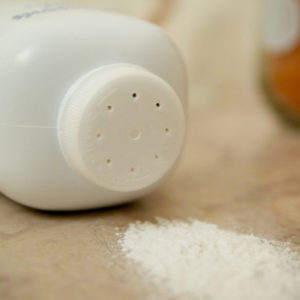 As part of the coordinated management of the talcum powder litigation, Judge Wolfson established a pretrial schedule where the Court will resolve various motions filed to challenges the admissibility of expert witnesses, under the federal Daubert standard used to determine whether the opinions expressed are sufficiently reliable and based on sound scientific principals to allow juries to consider the evidence.
According to minutes (PDF) from a status conference held late last month, Judge Wolfson indicates that the Daubert hearings will begin on Monday, July 22 at 10:00 a.m., and the outcome will be closely watched to determine whether plaintiffs will be permitted to present testimony that is necessary to establish that the talcum powder caused their ovarian cancer diagnosis.
Although plaintiffs point to a number of independent studies that establish talc and asbestos particles contained in the products may migrate through the vagina and cause ovarian cancer, Johnson & Johnson has continued to defend the safety of their products, which have been marketed for years to adult women for "feminine hygiene".
Johnson & Johnson has a lot riding on the outcome of these hearings, as they have argued that plaintiffs do not have sufficiently reliable testimony to proceed to trial under the federal standard.
The company has already lost a number of trials that have been permitted to go before juries in various state court systems, often resulting in multi-million dollar damage awards, including large punitive damage verdicts designed to punish the manufacturer for failing to disclose the cancer risks associated with Johnson's Baby Powder, Shower-to-Shower and other talc-based products.
The largest verdict occurred last summer, when a St. Louis jury awarded 22 women $4.7 billion, after finding that regular use of talcum powder caused each of the women to develop ovarian cancer. The landmark verdict sent shockwaves through the investment community, highlighting the extent of liability Johnson & Johnson may face if thousands of individual claims are permitted to proceed to trial under the federal Daubert standards.
Some analysts have suggested that losses at trial in the state court systems are a sign that juries find Johnson & Johnson's trial defense lacking in credibility, resulting in substantial pressure on the manufacturer to consider establishing a global talcum powder settlement program.
"*" indicates required fields