Tesla Autopilot Problems Linked to More Accidents Than Previously Believed: Report
June 13, 2023
By: Stephanie Yanovich
A new report by federal traffic safety regulators indicates the Tesla Autopilot driver assistance feature has been a factor in more auto accidents than previously reported, including a number of fatalities.
The National Highway Traffic Safety Administration (NHTSA) released updated statistics on vehicle autopilot problems, containing information through April 2023 on auto accidents involving vehicles with automated driving assistance systems.
The report indicates problems with Tesla Autopilot were linked to 736 accidents in the United States since 2019. That figure significantly exceeds data from a similar June 2022 NHTSA report, which suggested there were less than 300 Tesla Autopilot involved crashes.
Tesla Autopilot Safety Concerns
The NHTSA report comes amid recent criticism of Tesla's standard Autopilot feature, an advanced driver assistance system (ADAS) that is intended to allow the vehicle to maneuver, maintain speed and distance behind other vehicles, and follow lane lines.
The agency began collecting crash data on Tesla autopilot and similar features after a federal order in 2021, which required automakers to disclose crashes involving driver-assistance technology. In 2021, the NHTSA launched an investigation into potential problems with Tesla autopilot software after several fatal crashes involved Teslas in Autopilot mode veering off the roadway and striking emergency first responder vehicles.
In April 2023, a noted engineer urged the NHTSA to force a recall of all Tesla models manufactured over the last decade, claiming safety issues with the Tesla Autopilot feature caused hundreds of auto accidents involving unintended acceleration.
The NHTSA indicates that deaths and serious injuries linked to Tesla Autopilot rose significantly with the new data, when compared to prior NHTSA data. The June 2022 NHTSA report found three deaths from auto accidents involving Tesla Autopilot since 2019. According to the updated report, 17 fatal auto accidents and five serious injury incidents have been linked to the Tesla Autopilot since 2019.
Most of the 807 self-driving technology-related crashes have involved Tesla, according to NHTSA data. Subaru vehicles had the second highest number of self-driving technology related crashes, having been involved in 23 such accidents since 2019.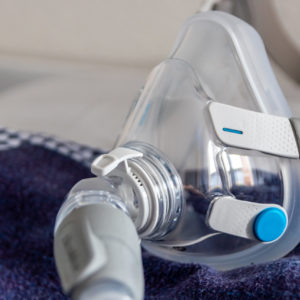 Did You Know?
Millions of Philips CPAP Machines Recalled
Philips DreamStation, CPAP and BiPAP machines sold in recent years may pose a risk of cancer, lung damage and other injuries.
Learn More
Tesla Asked the NHTSA to Conceal Autopilot Accident Data
Tesla maintains that neither its standard Autopilot system, nor its Full Self Driving (FSD) feature, are intended to be fully automated, "driverless" systems, but are an add-on software package capable of stopping at traffic lights, steering around vehicles, and maneuvering through turns. Tesla users must maintain active supervision while using both features and prepare to intervene if necessary to avoid a crash, according to company marketing materials.
According to the updated NHTSA report, it's unclear how many specific Tesla vehicles in Autopilot mode were involved in crashes compared to Tesla vehicles with Full Self Driving software, because Tesla reportedly asked the NHTSA not to publicly disclose that information. The NHTSA apparently complied with the request, omitting those details in the latest report, with a note stating "redacted – may contain confidential business information."
Some traffic safety experts have questioned why Tesla deactivated radar sensors on all its vehicles in 2021, even though the sensors were designed to help Teslas in Autopilot mode detect and avoid an oncoming collision. Tesla CEO Elon Musk claimed the decision was a temporary strategy to develop more advanced sensor technology. However, safety experts claim it put Tesla Autopilot drivers, and other motorists and pedestrians, at a higher risk of crashing and possibly contributed to the surge in NHTSA reported accidents involving Tesla vehicles.
Safety experts have also suggested that Tesla's recent marketing push for its optional Fully Self Driving (FSD) feature, now used by nearly 400,000 Tesla owners, could be to blame for the rise in Tesla involved crashes. While the company maintains that Tesla vehicles with FSD are not "driverless" vehicles, experts say some users may incorrectly assume they don't need to monitor roadways for potential crash hazards, potentially increasing accident risks.
In 2022, numerous Tesla vehicles with FSD reportedly "rolled through" stop signs, increasing crash chances. Tesla blamed a software glitch, resulting in recalls of nearly 60,000 Tesla vehicles with full self driving systems in February 2022.
Tesla Autopilot Lawsuits
A recent increase in reported self driving car accidents involving Tesla and other auto manufacturers implementing driver assistance technology has led to wrongful death lawsuits alleging the systems contributed to fatal car accidents.
In 2021,  a wrongful death lawsuit against Tesla alleged the Autopilot system failed to detect an oncoming crash, resulting in the death of a 15 year old.
In February 2022, a lawsuit alleged the Tesla Model 3 Autopilot system failed to detect and avoid a crash, leaving a woman dead and her husband severely injured.
"*" indicates required fields