Humira, Enbrel Side Effects Linked to Listeria and Legionaire's Disease
September 08, 2011
By: Staff Writers
Side effects of Enbrel, Humira and other similar medications in the same class, which are used to treat inflammatory ailments, may increase the risk of a Listeria infection or Legionnaire's disease, according to federal health regulators. 
The FDA issued a drug safety communication on September 7, alerting healthcare professionals that the agency was updating the black box warning on a class of drugs known as Tumor Necrosis Factor-alpha blockers, or TNF blockers, to include the risk of infection by the pathogens Legionella and Listeria. The drugs were already known to increase the risks of other pathogens.
TNF blockers neutralize a protein called tumor necrosis factor-alpha that can cause inflammation in cartilage, tissues and bones when overproduced due to inflammatory diseases. In doing so, the drugs suppress the immune system. The drugs are used to treat ailments such as Crohn's disease, ulcerative colitis, rheumatoid arthritis and plaque psoriasis. In addition to Humira and Enbrel, other drugs that are part of the same class of medications include Remicade, Simponi, and Cimzia.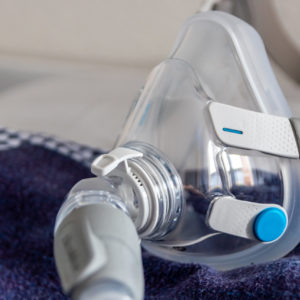 Did You Know?
Millions of Philips CPAP Machines Recalled
Philips DreamStation, CPAP and BiPAP machines sold in recent years may pose a risk of cancer, lung damage and other injuries.
Learn More
In September 2008, the FDA notified health care professionals that new warnings about the risk of fungal infections from TNF blockers, including histoplasmosis, blastomycosis and coccidioidmycosis. Some of those infections could be life-threatening, the agency warned. Individuals living in the Mississippi and Ohio River Valleys have been found to be at a greater risk than average for the fungal infections, but individuals taking other drugs, like immune-suppressants, could also be at an increased risk.
According to the FDA's records, there have been 80 people who developed Legionella pneumonia after having received a TNF blocker between 1999 and 2010, usually when taking one of the drugs to treat rheumatoid arthritis. The agency reports that 14 of those cases resulted in death.
The FDA did not say how many Listeria infections were reported to the agency, but did note that a search of English-language medical literature turned up 26 cases of Listeria infections following the use of TNF blockers, which led to seven deaths and cases of meningitis, sepsis and other problems.
Patients taking TNF blockers are being warned to inform their physician if they are being treated for an infection or have infections that keep coming back. Doctors were warned to watch for signs of infection, cases of recurring infection, and underlying conditions that could make patients taking TNF blockers even more vulnerable to infections. They were also told to be aware of the risk of opportunistic pathogens that could cause illness and death, particularly among older patients, and to weigh the benefits of TNF blockers against the potential risk of side effects.
Listeria infections, also known as listeriosis, pose a particular risk for children, the elderly and those with weakened immune systems. For pregnant women, illness from Listeria bacteria can cause miscarriages and still births. The fatality rate associated with listeriosis is about 25%.
Blood tests are usually required to diagnose listeriosis, which can be treated with antibiotics. Symptoms of listeriosis include muscle aches, abdominal pain, nausea, diarrhea, severe headaches and fever. If the bacteria spreads from the intestines to the bloodstream and nervous system, it could cause meningitis and other complications.
Legionnaire's disease is a serious and potentially life-threatening infection that hospitalizes between 8,000 and 18,000 people each year, according to the U.S. Centers for Disease Control and Prevention (CDC). It produces symptoms similar to those of pneumonia, which can include high fever, chills, muscle aches and cough. The disease is fatal in 5% to 30% of cases.
Legionalla bacteria is found in warm water, and can be present in hot tubs, cooling towers, hot water tanks and large plumbing or air conditioning systems. It is contracted by breathing in mist or vapor contaminated with the bacteria, but cannot be transmitted from one person to another.
Tags:
Arthritis,
Cimzia,
crohn's disease,
Enbrel,
Humira,
Infection,
Legionnaires Disease,
Listeria,
Psoriasis,
Remicade,
Simponi,
TNF Blocker,
TNF Blockers,
Ulcerative Colitis
Image Credit: |
"*" indicates required fields