Top Product Liability Verdicts Of 2017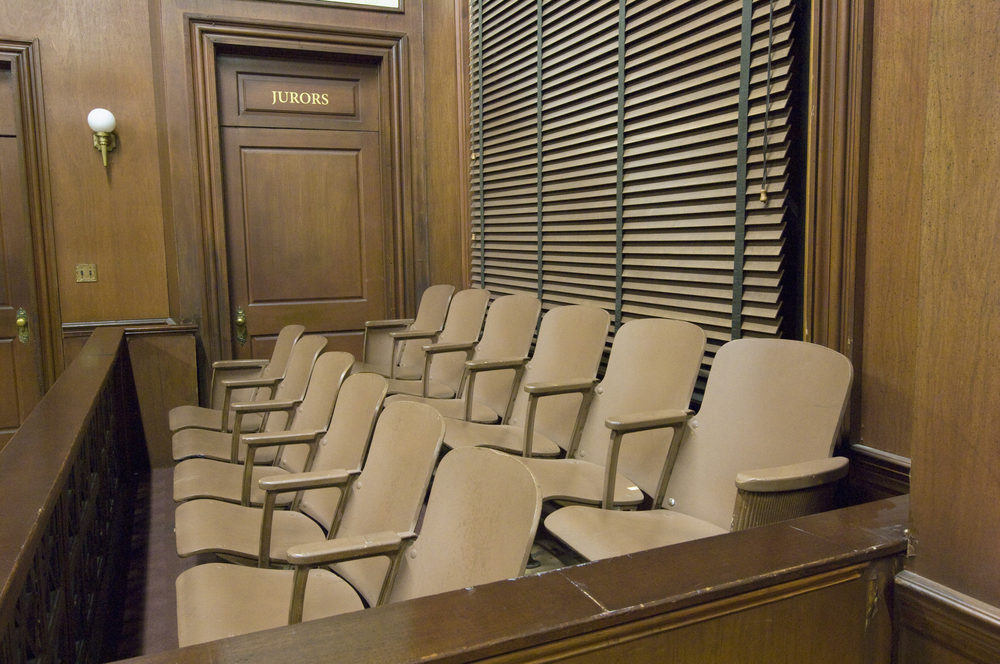 December 27, 2017
By: Irvin Jackson
This is the second article in the AboutLawsuits.com annual series highlighting the top stories and issues that emerged in 2017.
Plaintiffs obtained a number of massive, multi-million dollar verdicts in drug and medical device product liability lawsuits in 2017, often involving punitive damage awards designed to punish companies for recklessly placing consumers' health at risk. Below are the top 10 mass tort jury awards of 2017, which will likely have ramifications in ongoing litigation affecting thousands of individual claims nationwide.
1. Talcum Powder Ovarian Cancer Trial Ends in Hotly Contested $417 million verdict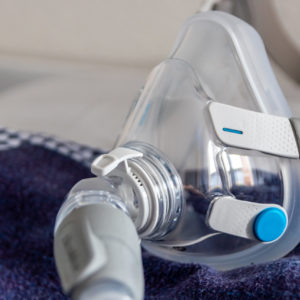 Did You Know?
Millions of Philips CPAP Machines Recalled
Philips DreamStation, CPAP and BiPAP machines sold in recent years may pose a risk of cancer, lung damage and other injuries.
Learn More
Although a number of different juries have ordered Johnson & Johnson to pay damages to women diagnosed with ovarian cancer following use of talcum powder, a California verdict in August 2017 was the first award entered by a jury outside of Missouri, and the jury sent a strong message, ordering the company to pay $417 million in damages to one woman.
While the amount was later reduced, the verdict is important for a number of reasons; due to its sheer size, and the fact that it supports prior massive verdicts returned by juries in Missouri, suggesting that Johnson & Johnson may face staggering liability in more than 5,500  Johnson's Baby Powder lawsuits and Shower-to-Shower lawsuits pending nationwide.
Evidence presented in the state court trials included company documents that suggested Johnson & Johnson was aware of the potential link between talcum powder and ovarian cancer since the 1970s. However, even as recently as 1992, some documents indicate that the company specifically targeted sales towards women who were high users of talcum powder, without ever warning them of the possible cancer risks.
While Johnson & Johnson previously suggested that the Missouri verdicts were an anomaly, and would not be repeated in other venues, the even larger verdict returned by the California jury may spell huge problems for the company, as additional cases are expected to be set for trial over the next few years.
2. Jury Awards $247 Million In DePuy Pinnacle Hip Trial
The latest in a series of bellwether trials for DePuy Pinnacle Hip lawsuits resulted in a $247 million verdict for six plaintiffs in November. The jury determined that the manufacturer sold the plaintiffs defective hip replacement systems and failed to adequately warn the plaintiffs and the medical community.
The jury found that Johnson & Johnson and it's DePuy Orthopedics subsidiary knew about defects with the DePuy Pinnacle hip, yet withheld information and warnings. To compensate the plaintiffs for their injuries, the jury awarded a combined total of $79 million, with an additional $168 million in punitive damages added to punish the manufacturers for their reckless disregard for the safety of consumers.
The case is part of the federal multidistrict litigation that has been established for lawsuits against Johnson & Johnson over the DePuy Pinnacle hip, which have been centralized for coordinated management before U.S. District Judge Ed Kinkeade in the Northern District of Texas.
In prior bellwether trials, juries have repeatedly ordered the manufacturer to pay massive damage awards, including a $1 billion verdict in December 2016, and a $500 million verdict in March 2016. While the first award was later reduced to about $500 million, and the second award was reduced to $151 million under Texas state damage caps, the staggering verdicts provide a clear signal about how juries may respond if thousands of other cases are set for trial in courts nationwide.
3. AbbVie Ordered to Pay $150 million in First AndroGel Trial
The very first testosterone lawsuit to go to trial resulted in a $150 million verdict against AbbVie, the makers of AndroGel testosterone gel, in July 2017. The verdict was unique in that it consisted entirely of punitive damages against the company, and involved no compensatory damages to address plaintiff injuries.
The jury's decision has left many experts expecting the decision to be vulnerable to challenges by AbbVie, which has appealed the verdict. However, it was the first in a series of jury verdicts that likely influenced a recent decision by Eli Lilly to settle all claims over their Axiron testosterone gel.
Testosterone replacement drugs were initially intended to be a niche treatment for men suffering from testosterone deficiency caused by a medical condition, known as hypogonadism. However, amid aggressive marketing for brand name drugs like Androgel, Testim and Axiron, men throughout the U.S. have been widely prescribed the drugs for "lifestyle reasons", to treat natural drops in testosterone levels as all men age.
As part of the consolidated management of the cases, Judge Kennelly has scheduled several representative cases involving each drug maker for early bellwether trials, before conducting case-specific discovery in thousands of individual lawsuits.
While the outcomes of these early trials are not binding, they are being closely watched by those involved in the litigation, and may influence eventual negotiations to reach testosterone injury settlements, which would be necessary to avoid the need for cases to be remanded to U.S. District Courts nationwide for individual trials.
4. Another $110 Million Verdict In Talcum Powder Litigation
While a California state jury hit Johnson & Johnson with a massive $417 million verdict for the first time in 2017, the parade of trial losses continued against the manufacturer in cases filed in Missouri state court, with the largest being a $110 million verdict handed down in May.
The verdict included $5.4 million in compensatory damages, as well as $105 million in punitive damages designed to punish Johnson & Johnson for recklessly endangering the health of the plaintiff and other women for failing to warn them that talcum powder use on women's genitals increased the risk of ovarian cancer.
Additional trials are scheduled in the coming months, which will involve similar evidence and testimony that suggests Johnson & Johnson knew about the link between talcum powder and ovarian cancer for decades, yet continued to market the product for use among adult women without informing them of the potential risk.
Despite clear messages from multiple juries that Johnson & Johnson failed to provide adequate warnings, the manufacturer has refused to negotiate talcum powder cancer settlements so far, indicating that it will continue to defend claims in courts nationwide. The manufacturer has appealed all prior verdicts and indicates it will appeal this latest award as well.
5. Xarelto Lawsuit Ends In $27.8M Verdict
In early December, a Philadelphia jury ordered Bayer and Johnson & Johnson to pay $28 million for suffering bleeding injuries due to the side effects of Xarelto, a controversial new blood thinner.
Xarelto (rivaroxoaban) was introduced in 2011, as the second member of a new class of drugs known as novel oral anticoagulants. The drugs were were marketed as easier to use than warfarin, which had been the go-to anti-clotting treatment for decades. However, as an alarming number of adverse event reports involving severe and often fatal bleeding problems began to emerge, a mounting number of Xarelto lawsuits began to be filed against the drugs manufacturers.
The trial was the first to take place in Pennsylvania state court, where about 1,500 claims have been filed. However, more than 18,000 more Xarelto cases are pending in the federal court system, where centralized pretrial proceedings have been established.
Each of the claims raise similar allegations involving uncontrollable gastrointestinal bleeding, brain bleeds or other injuries that occurred after doctors were unable to stop hemorrhaging among users of Xarelto. Plaintiffs claim that the drug makers provided false and misleading information for consumers and the medical community, failing to adequately warn about the risks associated with their medication.
The jury awarded Lynn Hartmann $1.8 million in compensatory damages, but added an additional $26 million in punitive damages designed to punish the companies for recklessly disregarding the health and safety of patients.
The verdict was the first plaintiff victory in Xarelto litigation, following several defense verdicts in federal courts.
7. $20 million Ethicon TVT-Secur Transvaginal Mesh Verdict
Johnson & Johnson and it's Ethicon subsidiary were ordered to pay $20 million by a Pennsylvania state court in late April for injuries sustained by a woman implanted with the TVT-Secur mesh to treat stress urinary incontinence.
The verdict included $2.5 million in compensatory damages, as well as an additional $17.5 million in punitive damages to punish the company for recklessly endangering the health of Margaret Engleman and other women.
Ethicon and other transvaginal mesh manufacturers have faced tens of thousands of similar claims brought by women throughout the United States, each involving allegations that the mesh used for repair of pelvic organ prolapse and female stress urinary incontinence migrated through the vagina, causing infections and other painful injuries. However, many of the manufacturers have reached vaginal mesh settlements to avoid potential jury verdicts.
This case is at least the third multi-million dollar verdict in an Ethicon vaginal mesh lawsuit trial held in the Philadelphia Court of Common Pleas. In February 2016, a jury awarded a woman $13.5 million, including $10 million in punitive damages. That followed a December 2015 trial, which resulted in a $12.5 million award for the plaintiff, including $7 million in punitive damages.
8. Syngenta Ordered to Pay $218 Million To Kansas Farmers
In a verdict which may have been key to a later settlement agreement, the first bellwether trial for lawsuits over Syngenta corn seed resulted in a $218 million verdict for about 7,000 Kansas farmers in June.
The federal jury determined that Syngenta caused significant financial damages by marketing the genetically modified corn seed before it was approved for import by China, who at first refused to accept the corn, resulting in a sharp drop in corn prices.
Farmers and others in the industry estimate that $5 billion in damages have been caused by the GMO corn seed, since corn products grown at many different farms are commonly co-mingling, and Syngenta also recommended that Agisure Viptera and Duracade seed be grown next to other corn, causing cross-pollination.
In September, Syngenta agreed to a $1.4 billion settlement to resolve tens of thousands of remaining lawsuits by farmers nationwide.
9. Talc Mesothelioma Verdict Results in $22 Million Jury Award
In a different type of lawsuit also involving talcum powder, a California jury ordered Talc America and Vanderbilt Minerals to pay $22.17 million over claims that talcum powder exposure caused a man to die of mesothelioma.
The case differs from talcum powder ovarian cancer claims, with the family of Richard Booker claiming that he was exposed to talc that contained asbestos, resulting in mesothelioma.
In October 2014, a study published in the International Journal of Occupational and Environmental Health identified a potential link between an unnamed, but popular, brand of talc powder and asbestos exposure, suggesting that use of the product may have caused the death of at least one unidentified woman due to mesothelioma.
Concerns about the link between mesothelioma and talc powder stretch back decades, with local health officials in Baltimore requesting that the FDA investigate asbestos in talc powder as far back as 1972.
10. C-8 Cancer Verdict Results in $10.5 Million In Punitive Damages
One of the first significant tort verdicts of 2017 came when a federal jury in Ohio ordered DuPont to pay $10.5 million in punitive damages for a man who suffered testicular cancer after being exposed to C-8 water contamination.
The verdict was in addition to $2 million in compensatory damages the same jury awarded at the very end of 2016 to Kenneth Vigneron, resulting in a total of $12.5 million.
The verdict may have been instrumental in forcing DuPont and other defendants to agree to a $617 million settlement agreement to resolve about 3,500 lawsuits over C-8 exposure brought by individuals who lived around it's Washington Works Plant in Parkersburg, West Virginia, alleging that they suffered various injuries due to water contamination caused by the release of C-8, which is a chemical used to manufacture products like Teflon and Gore-Tex.
Christopher

February 24, 2019 at 1:38 am

Has anybody had a lawsuit against Seabreeze rental agency ?
"*" indicates required fields