Valsartan Cancer Risk Estimated to Cause One Extra Case Per 5,000 Long-Term Users
August 03, 2018
By: Irvin Jackson
Amid continuing concerns about the risk of cancer from valsartan pills distributed worldwide, European health officials have released estimates about the number of individuals who may develop cancer due to impurities found in certain generic versions of the blood pressure drug.
The European Medicines Agency (EMA) issued an update about recalled valsartan medications made in China on Thursday, indicating that versions of the hypertension drug containing ingredients from Zhejiang Huahai Pharmaceuticals have an average of 60 parts per million of N-nitrosodimethylamine (NDMA), which is a known carcinogen.
Looking at animal studies and NDMA exposure from other sources, EMA investigators estimate that the pills would cause one additional case of cancer for every 5,000 patients taking the highest dose of recalled valsartan pills for seven years. Investigations have suggested that the contaminated pills have been on the market for years, meaning that hundreds of additional cancer cases may occur worldwide.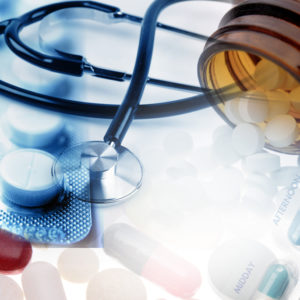 In the United States, there are an estimated 3 million valsartan users. Although it is unclear what market share the various different recalled pills account for.
"It is important to note that there is no immediate risk to patients," the EMA update states. "Patients taking the affected medicines who have not yet switched to an alternative should not stop taking their medicines without consulting their doctor or pharmacist."
The initial generic Diovan (valsartan) recall was announced by the EMA on July 5, after batches of the active ingredient, supplied by Zhejiang Huahai Pharmaceuticals in China, tested positive for NDMA, which has been linked to a risk of liver cancer, kidney cancer and other types of cancer. That recall affected about 2,300 batches of valsartan and valsartan HCT shipped throughout Europe and Canada.
The FDA followed with its own recall on July 13, and indicated that the agency had launched an investigation to determine the scope of the contamination and the potential risk to consumers.
The agency has determined that the Chinese manufacturer has been distributing the contaminated pills for at least four years. Like the EMA, the FDA also noted NDMA has been linked to cancer risks in animal studies and that the U.S. Environmental Protection Agency (EPA) determined that consuming up to 96 nanograms of NDMA per day is considered reasonably safe for human ingestion.
A number of consumers who have been diagnosed with liver cancer, kidney cancer, lung cancer or suffered an acute liver injury in recent years are now reviewing whether they may be eligible for compensation through a valsartan lawsuit against the manufacturers of the generic drug, with lawyers providing free consultations and case evaluations for individuals nationwide.
"*" indicates required fields