Core Discovery Underway in Lawsuits Over Valsartan Contamination
April 30, 2019
By: Irvin Jackson
The U.S. District Judge presiding over all valsartan contamination lawsuits has issued an order establishing the rules for core discovery in the litigation, which involves claims brought by individuals nationwide who say they developed cancer after receiving recalled versions of the generic hypertension drugs that were tainted with carcinogenic impurities.
There are currently about 50 product liability lawsuits filed against various generic drug manufacturers and distributors, each raising similar claims that versions of the hypertension drug valsartan were distributed for years with cancer-causing contaminants, including N-nitrosodimethylamine (NDMA) and N-Nitrosodiethylamine (NDEA), which appear to be a by-product of the generic drug manufacturing process.
Many of the complaints involve allegations that users of the recalled valsartan drugs developed liver cancer, kidney cancer, colon cancer, stomach cancer and other digestive tract cancers, pursuing damages against Zhejiang Huahai Pharmaceutical Company of China and other defendants that manufactured and sold the tainted pharmaceutical ingredients, which were widely distributed throughout the United States in recent years.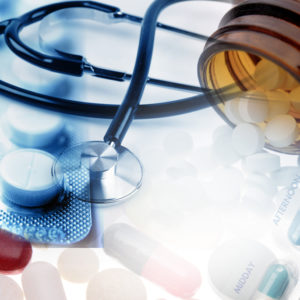 Given common questions of fact and law presented in lawsuits filed in various different U.S. District Courts nationwide, the U.S. Judicial Panel on Multidistrict Litigation (JPML) established coordinated pretrial proceedings for the valsartan contamination lawsuits in February, which resulted in the transfer of cases pending throughout the federal court system to U.S. District Judge Robert B. Kugler in the District of New Jersey. The process is designed to reduce duplicative discovery, avoid conflicting pretrial schedules and serve the convenience of the parties, witnesses and the judicial system.
Following a status conference last week, Judge Kugler issued an order (PDF) on April 29, setting rules for the production of "core" discovery documents for the litigation.
The order calls for defendants to produce information concerning the facilities that manufactured the active ingredient for generic valsartan, or which produced finished products linked to the litigation. It also limits the production of core discovery to valsartan; meaning the discovery will not include other hypertension drugs that have been recalled due to tainted ingredients, such as generic losartan and irbesartan.
The order lays out which specific documents responding defendants will produce and indicates core discovery will run until June 17.
As more individuals discover that they may have received contaminated valsartan pills, a growing number of lawsuits are likely to be filed by individuals nationwide.
Following coordinated discovery and any early "bellwether" trials held in the MDL, if the manufacturers fail to negotiate valsartan settlements or another resolution for the litigation, each individual case may ultimately be remanded back to the U.S. District Court where it was originally filed for a future trial date.
"*" indicates required fields